Mercedes-Benz CLA-Class review
Current Model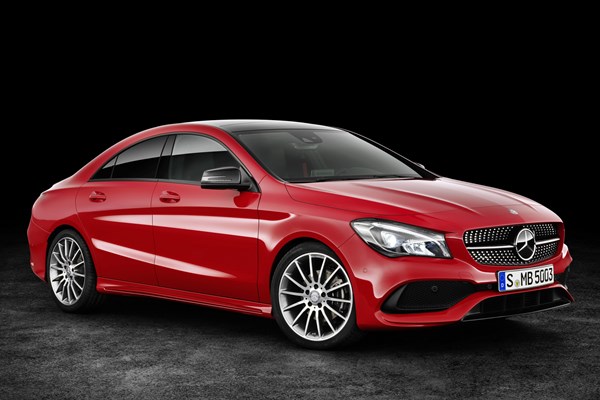 PROS
Premium feel
Unique market placement
Good handling
Comfortable
Well-equipped
CONS
Latent automatic gearbox
Poor rear headroom
PROS
Premium feel
Unique market placement
Good handling
Comfortable
Well-equipped
CONS
Latent automatic gearbox
Poor rear headroom
Mercedes-Benz CLA-Class rivals
The Mercedes-Benz CLA is a rakish four-door coupé based on the A-Class hatchback. It's aimed at a new market segment for the German carmaker, including people who may not have considered driving a Mercedes before.
The CLA is a very accomplished car and is a genuinely good prospect for those looking for a break from the hatchback norm without moving up to the likes of the BMW 3 Series and even Mercedes-Benz C-Class saloon.
Sleek styling based on the A-Class
It is similar in theme to the Mercedes-Benz CLS, a sleek coupé based on the C-Class saloon. The CLA is a coupe-styled four-door saloon based on the A-Class.
It's around a foot longer than the regular A-Class and has a far more aggressive appearance. Design cues include 'powerdome' bulges in the bonnet, a diamond-look grille and a tapered rear, making the car resemble a Mercedes-Benz CLS in miniature.
Mercedes is particularly proud of the CLA's aerodynamics, stating that it has the slipperiest shape of any production car on sale today.
Active safety systems
Of course, being a Mercedes there's a whole host of safety systems installed to gain a five-star Euro NCAP crash test rating. These include Collision Prevention Assist, a radar braking system which triggers a series of visual and audible warnings on detecting a potential impact ahead and primes the brakes ready to stop the car as quickly as possible.
Other Mercedes-Benz CLA-Class models: