Peugeot 207 Hatchback (2006 - 2012) review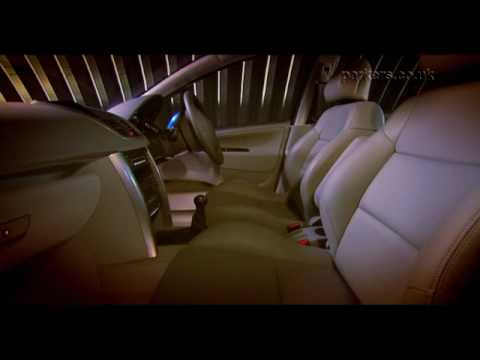 Enlarge
1

videos
Enlarge
69

photos
PROS
Neat styling, high safety rating, great diesels, fun handling, frugal diesels
CONS
Cramped rear cabin, vague five-speed gearbox, sluggish petrol engines
PROS
Neat styling, high safety rating, great diesels, fun handling, frugal diesels
CONS
Cramped rear cabin, vague five-speed gearbox, sluggish petrol engines
Peugeot 207 Hatchback rivals
The 207 is proof that Peugeot is still a master when it comes to small cars. It's roomy, well equipped, attractively styled and comes with strong petrol and diesel engines. Peugeot's 207 is also good to drive with decent steering and a comfortable ride. It's not as refined as alternatives like the Renault Clio and Vauxhall Corsa, however, while the sloppy five-speed gearbox is disappointing. The boot capacity trails behind other small cars too. On the plus side it's good value for money, inexpensive to maintain and safe.
Wide range of engines
As you'd expect, the 207 is available with a selection of engines. Numerous 1.4-litre and 1.6-litre engines are on offer, with both diesel and petrol versions available to buyers. All are relatively frugal and shouldn't break the bank when it comes to running costs. The diesel engines are particularly beneficial for those who commute long distances each year. Most buyers will be happy with the economical petrol versions. Even those looking for a 207 with more performance aren't left unaccounted for, with versions like the 1.6-litre 16V GTi THP offering a 0-60mph time of 6.9 seconds. These are now only available second-hand, however.
Extensive trim levels and options
There's a whole host of various trim levels, options and accessories for the Peugeot 207. Numerous tastes are catered for. There are models to suit those who simply want a durable and cost-effective runaround, right through to versions with creature comforts like air-con and sat-nav. Peugeot even produces eco-friendly versions called the Oxygo, which benefit from low emissions. That means further reductions in running costs and these models are also ideal for those who have to commute into the London Congestion Charging zone.
Something to suit most tastes
If you're not looking for a small hatchback however, the 207 is also available as a convertible and small estate. Buyers of the 207 hatchback can also pick between three- and five-door variants, with the five-door versions being more practical for those who frequently carry passengers. With other small hatches in the range Peugeot, it seems, has a small car for all budgets. So, how does the Peugeot 207 stand up to rivals like the Renault Clio, Vauxhall Corsa, Ford Fiesta or Mazda 2? Find out in the full Parkers review.
Other Peugeot 207 (2006 - 2014) models: