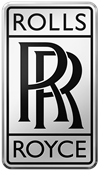 Rolls-Royce Wraith review
Current Model
Glorious to behold, to be in and to drive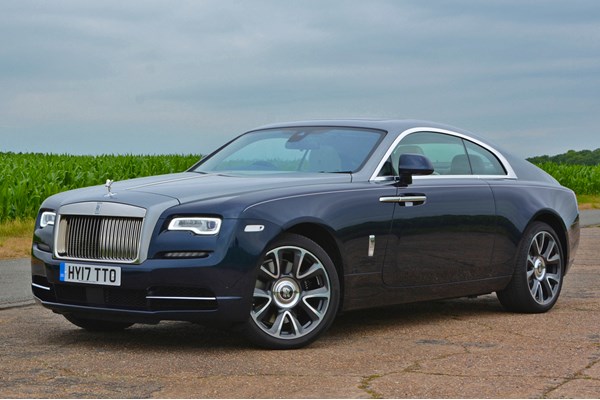 PROS
Self-indulgent with a hint of sportiness
Lavishly trimmed, spacious cabin
V12-engined serenity
Rapid yet remarkably refined
CONS
Eye-wateringly expensive to buy and run
Not the most efficient use of space
Bespoke options require restraint
Too vulgar for these austere times?
PROS
Self-indulgent with a hint of sportiness
Lavishly trimmed, spacious cabin
V12-engined serenity
Rapid yet remarkably refined
CONS
Eye-wateringly expensive to buy and run
Not the most efficient use of space
Bespoke options require restraint
Too vulgar for these austere times?
Rolls-Royce Wraith rivals

What the Rolls-Royce Wraith coupe represents is enough to raise a Sir Roger Moore-esque eyebrow among marque traditionalists.
Those rakish fastback lines and ever-so-slightly stiffer air suspension arrangement mean the Wraith's as close as Rolls-Royce has yet come to crafting a sports car in its more than 11-decade-long history.
Be under no illusions, though: the Wraith's a Rolls-Royce first and a heavyweight supercar a very distant second; as such it has no direct rivals.
Sure, the Bentley Continental GT Coupe might also tick various uber-luxurious boxes, but it's smaller and consequently more cramped than the Rolls. Ferrari's GTC4Lusso is a more capacious take on the usual Italian supercar fare, while the Mercedes-Benz S-Class Coupe – for all its comfort and technology – just doesn't feel in the same league indulgence-wise.
Refined Wraith performance
Filling the Wraith's palatial engine bay is a BMW-sourced twin-turbocharged 6.6-litre V12 engine, mustering a significantly-more-than-adequate 632hp.
Under normal wafting conditions, the twelve-cylinder powerplant remains eerily quiet - Rolls-Royce could have made it even quieter with a degree of electrical propulsion, but its customers want that near-silence achieved by an internal combustion engine. They're paying for it, after all.
Plunge the over-sized accelerator pedal into the depths of the lambswool over-rugs and there's more than just a hint of mechanical menace, particularly with the Wraith Black Badge, a model shorn of a little of its sound-deadening materials. How refreshingly un-Royce.
Rest assured, there's a lightness to the controls and a suppleness to the ride quality that encourages you to pilot the Wraith gently – a task easily achieved. Yet when provoked, it hauls its 2,360kg heft along impressively.
And it is sumptuously comfortable, albeit with a modicum of firmness to the compliance of the ride to help differentiate it from the closely-related Ghost saloon and Dawn convertible.

Even the standard Wraith – if ever it felt like an oxymoron describing a car as 'standard' it's a Rolls-Royce – will glide from 0-62mph in just 4.6 seconds, while its top speed is electronically governed to 155mph.
It's not hard to imagine that unshackled the Wraith would be a 200mph car, but such speed would be vulgar in a car whose grille is graced by the Spirit of Ecstasy.
Fabulously luxurious Wraith interior
Everything about the Wraith reeks of quality – it's as much an experience as it is a motor car.
Grab the substantial billet of polished steel that the handle is fashioned from and the rear-hinged door will stop at whatever point you position it.
Ingress feels much more natural as you manoeuvre rearwards towards the driver's chair, a position upholstered in the softest of leathers.
In fact, almost every surface feels like it's wrapped in leather, formed from metal or has a beautifully finished veneer applied to it. Bare, unsullied plastic is kept to a minimum.
All of the switchgear works impeccably, with technology tastefully integrated: there's a version of BMW's iDrive multimedia controller and screen, but with more appropriate to Rolls-Royce colour schemes and the liberal use of the elegant Gill Sans font throughout.
Despite the Wraith's more obvious sportiness compared with other models in the line-up, a rev counter is still absent; its place in the instrument binnacle taken by a familiar Power Reserve gauge.
Whether you're positioned in the front or the back of the Wraith, the plush surroundings are amply commodious for four adults. From inside it feels more of a generously-proportioned two-door saloon than headroom-impinging coupe.
And regardless of where you choose to enjoy the ride, chromed eyeball air vents complete with organ pull-stops to meter the climate controls flow are present, just as they should be.