View all Skoda Scala reviews


Skoda Scala Hatchback
Review
Current Model
Prototype drive proves promising for Rapid's replacement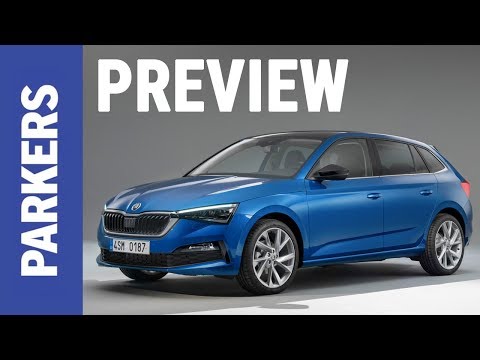 Enlarge
1

videos
Enlarge
9

photos
PROS
Hugely practical and family-friendly

Impressive levels of tech and kit

Comfortable front seats
CONS
We've yet to drive the production version

It'll be more expensive than Rapid Spaceback

Rivals are very many, excellent and varied
PROS
Hugely practical and family-friendly

Impressive levels of tech and kit

Comfortable front seats
CONS
We've yet to drive the production version

It'll be more expensive than Rapid Spaceback

Rivals are very many, excellent and varied
Verdict

The Skoda Scala takes over the slightly odd niche in the market recently vacated by the old Rapid Spaceback. Although the old car wasn't a strong seller in the UK, its maker has high hopes for its more stylish replacement.
While its predecessor was Ford Focus-sized, but priced to compete with the Ford Fiesta, the Scala's pricing is expected to line up with other mid-sized hatchbacks. Needless to say, Skoda's policy for value will continue with a starting price of just over £16,000.
Going off its packaging alone, these are its closest 2019 rivals:
We've already had a look around the car at its unveiling, and the first impressions are that it's a solid effort. Inside it's packed with up-to-date tech, while on the outside it comes in a vibrant range of colours and trims, and some very attractive alloy wheels.
What else do we know about the Skoda Scala?
This is a rebranding of the Rapid. While that was offered in two bodystyles, the Scala only gets one: it's the replacement for the Spaceback, offering a Volkswagen Golf-sized car with a huge hatchback boot and decent interior space.

It's roomy. Very roomy. Rear occupants have as much kneeroom as in the current Octavia, the boot measures 467 litres (or 1,410 litres with the back seats folded), and there's more than enough space for driver and front passenger. This is the longest car the VW Group builds on this platform, which is shared with the Volkswagen Polo and SEAT's Ibiza.

It also features many 'simply clever' features unique to Skoda, such as an umbrella in the cabin, an ice scraper on the fuel filler cap and an integrated funnel in the cover of the windscreen washer tank.
What's the Skoda Scala like inside?
Skoda's new infotainment set-up gets its first airing, with its central touchscreen mounted high in the dashboard – following the fashion for free-standing iPad'style devices nestled on top of the dash.

It's up to 9.2-inches in size on top spec models, with standard-spec models coming with a smaller 6.5-inch version.
Over-the-air updates will be available for the multimedia system for the first time, while the Skoda Connect app will also allow owners to access certain features on their smart phone, whether it's locking or unlocking the vehicle remotely, or updating the sat-nav maps prior to travel.
What other tech and kit is available?
With a 10.25-inch display size, the Scala will offer the firm's version of virtual cockpit as an optional extra. Skoda says it's the largest screen you can get in this sector and these digital dials can be customised to offer Basic, Modern, Sports and Extended layouts – the latter integrates the sat-nav map to prevent the driver from having to refer to the centre touchscreen.
The multimedia system also comes with an artificial intelligence (AI) feature that'll gradually learn the driver's voice commands, and will respond to 'plain English' rather than just to specific phrases.
Eventually, Skoda claims wireless Apple CarPlay and Android Auto will make it to market, though if your car is already with you then it'll involve a trip to the dealer to activate this.
Of course, the latest safety kit is also installed, with a more advanced blindspot detection system on board along with adaptive cruise control, lane-keeping assist, automatic emergency braking and optional self-parking. A maximum of nine airbags around the car aim to keep occupants safe in the event of a collision.
Full LED headlights and tail lamps are optional, with sweeping rear indicators making an appearance for the first time on a Skoda.
Skoda Scala: what engines and trims are available?
Its engine options are pretty simple. If you want petrol, there's a 1.0-litre offering two power outputs of 95hp and 115hp, with a range-topping 1.5-litre pushing out 150hp. There's only one diesel option: a 1.6-litre producing 115hp.

You can choose between a manual or seven-speed DSG automatic gearbox, but you can't have four-wheel drive, with drive going exclusively to the front wheels.
Unlike some rivals, there's no option for a more sophisticated multilink rear suspension system. Instead you're stuck with a simpler and cheaper twist-beam set-up for the back axle, in this case enhanced by a hydraulic stopper to try to counteract some of the additional bumps a setup like this often produces on poor surfaces.
There will the familiar S, SE, SE L and SportLine models in the Skoda Scala line-up but final specs are to be confirmed. The popular and colourful Monte Carlo model in the Fabia range will make an appearance in the Scala later.
Optional extras include a heated front windscreen, steering wheel and outer rear seats.
How does the Skoda Scala drive?
We've driven a pre-production prototype, and the early signs are that it's a fine drive, considering its intended use as a practical family hatch, with supple ride comfort and steering you don't have to be a weight-lifter to operate.
We tried versions with a new Sport chassis setup as well, and enjoyed this slightly less because what you gain in entertainment factor you sacrifice in comfort, and the difference is considerable – especially in the firmer Sport drive mode.
This is likely to be optional in the UK, and we'd urge your own test drive to see if this is a box worth ticking when you order your Scala.

However, one aspect of the Scala we really did warm to was the excellent front seats. They're built using Skoda-specific dimensions and are among the comfiest we've tried in quite some time in a car of this price range.
Cars we drove came with an optional full-length glass roof that really makes the interior feel airy, though you can't have one that opens, sadly. Let's hope the air-con's up to the task…
Will there be an electric or hybrid Skoda Scala?
Not for some time. The plug-in hybrid version of the Superb is yet to hit the market first in the second half of 2019. Plus, the fully-electric Citigo is making its debut at the end of that year too, offering a 200km range on full charge. Expect the Scala to miss out on this technology for the time being.
The Parkers Verdict
While we've got a decent spread of information here, it's worth remembering this was a short prototype drive and there's still work to be done of the Scala – in particular fine-tuning of interior and chassis.
But early indications are that this is a far more capable entrant into the sector, with a much nicer cabin and more interesting drive. Whether it'll make waves against the Focus et al is another question entirely, but it's one we're looking forward to investigating further once we know just how much the Scala is likely to cost…

Keep an eye out for the full Parkers Skoda Scala review coming soon
With contributions from Gareth Evans and Lawrence Cheung