View all SsangYong Rexton W reviews


SsangYong Rexton W Estate (2014 - 2017) review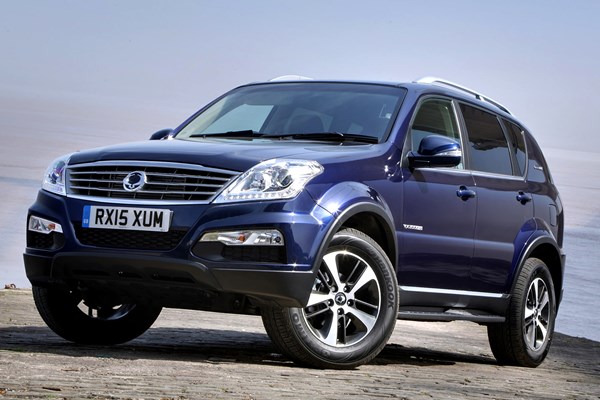 PROS
Good off-road capabilities
Impressive towing capacity
Cheap to buy
Seven seats as standard
CONS
Poor running costs
Cheap plastics
Clumsy on the road
Fiddly entertainment system
PROS
Good off-road capabilities
Impressive towing capacity
Cheap to buy
Seven seats as standard
CONS
Poor running costs
Cheap plastics
Clumsy on the road
Fiddly entertainment system
This is the SsangYong Rexton W, a practical seven-seat off-roader that costs less than most of its mainstream rivals to buy.
Despite being the oldest car manufacturer in South Korea, first established in 1954, you wouldn't be alone if you had never heard of SsangYong Motor Company.
In fact many haven't, however this is slowly changing and a refreshed product range is helping to turn the tide.
Redesigned interior
As well as a redesigned exterior which includes a new grille, front bumper and headlights, the Rexton's cabin has also been significantly revamped.
Higher-quality materials, leather as standard for EX trim versions and metalic interior touches help to create a more premium feel which was missing from the previous model.
Renamed Rexton W (the model it replaces was simply called the Rexton), this new car also benefits from an extensive equipment list that is generous considering the low list price. Highlights include automatic air conditioning, 16-inch alloy wheels, cruise control and Bluetooth available as standard.
There is only one engine on offer, with either a six-speed manual or five-speed automatic gearbox.
Standout towing capacity
The SsangYong Rexton W is able to tow up to 3,000kg of braked weight, better than the Mitsubishi Outlander, the Hyundai Santa Fe and the Kia Sorento.
Ideally placed for agricultural living, SsangYong believes the Rexton W will be most popular for farmers and those living in areas of challenging terrain which require an off-road car.
Practicality and space is where the Rexton can really show off with ample legroom and headroom available throughout, 1,338 litres of boot space and seven seats available as standard.
Low price but high running costs
The SsangYong Rexton W is cheaper than most of its mainstream rivals but high CO2 emissions, low fuel economy and mediocre predicted residual values mean that the savings made are soon eroded in the daily running of the car.
So is the Rexton W a workhorse that shows promise? Read our full SsangYong Rexton W review to find out.