Suzuki Baleno Hatchback 2016/66 Used Car Valuation
1.0 Boosterjet SZ-T 5d
Prices can vary by £1000s according to a car's mileage and options.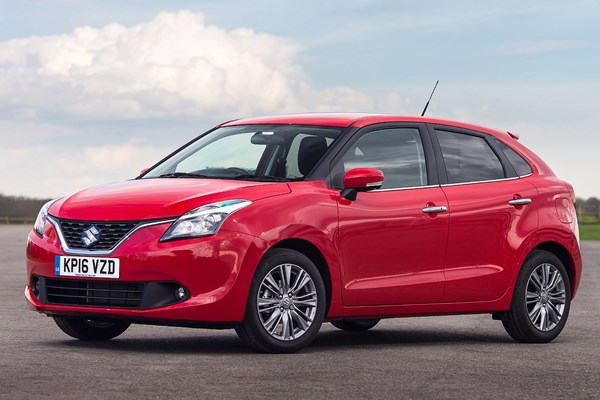 Typical used prices
Guide*
Franchised Dealer:
£6,220
Independent Dealer:
£5,975
Private Good:
£5,670
Private Poor:
£4,900
Part Exchange:
£5,365
Original Price:
£12,999
Need to sell your Suzuki?
Parkers works with Motorway to sell your car fast
Compare instant offers

Prices from online buyers & dealers

Get up to £1,000 more!*
Powered by
The UK's #1 price comparison site for selling your car

Set your budget
Popular car prices
Popular car prices
More from car valuations
VRM data is shared with CAP and if applicable will be stored in line with their retention policy.
*Get up to £1,000 more for your car is based on the highest vs. lowest offer of 64,022 Motorway sale enquiries, analysed and independently verified by Consumer Intelligence in April 2019, 25.06% of consumers could achieve £1,000 more with Motorway.