Citroen Berlingo review (2002-2011)
PROS
Perhaps the best all-round small van
CONS
Not as clever as newer small vans
Summary
The refreshed Citroen Berlingo of 2002 was good enough to continue the success of the original model and it still maintains a healthy position in the market place, close to the cleverer Transit Connect and the Vauxhall Combo.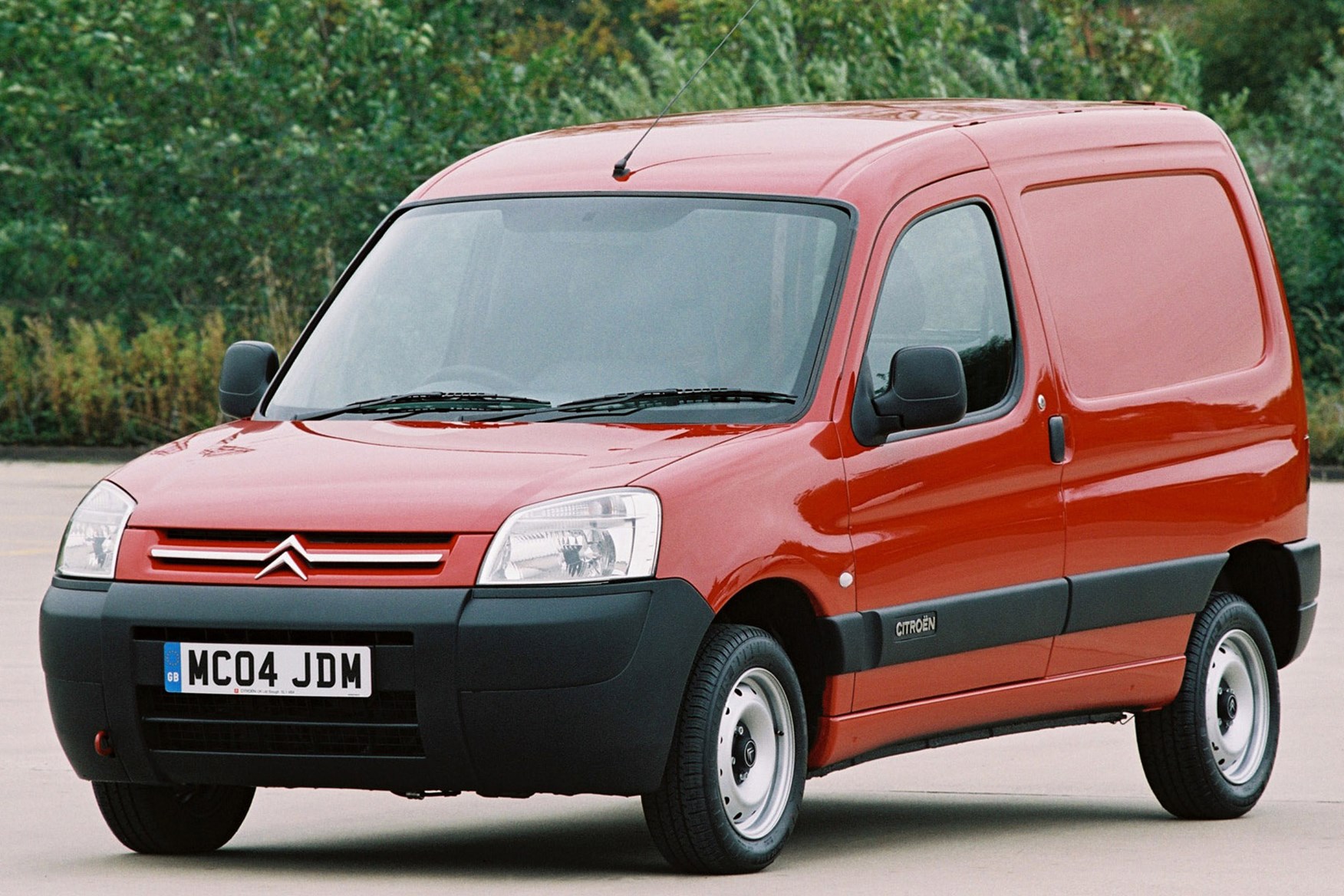 Strong diesels and a petrol option means the Berlingo has the needs of most users covered, as well as a car-like Enterprise model with dark windows but no rear seats.
New for 2006 was the XTR+ which has raised suspension, a limited slip differential on the front axle plus mud and snow tyres fitted as standard. It is aimed at users who need some off-road ability, but don't want the extra cost and maintenance of a four-wheel drive van.
Despite the introduction of a new Berlingo in 2008, this model continued to be sold as the Berlingo First until 2011.
Skip to our full verdict on...
Diesel Berlingos are either the normally aspirated 70hp 1.9D or the 90hp turbodiesel 2.0HDi. There is also a 75hp 1.4-litre petrol model which few people will choose.
Both diesels are hard-working and will pull the van and its cargo adequately depending on your budget. All engines are also quite refined and seem relatively happy sitting on the motorway at 70mph.
The van steers neatly and with relatively little body roll. The brakes also work very well.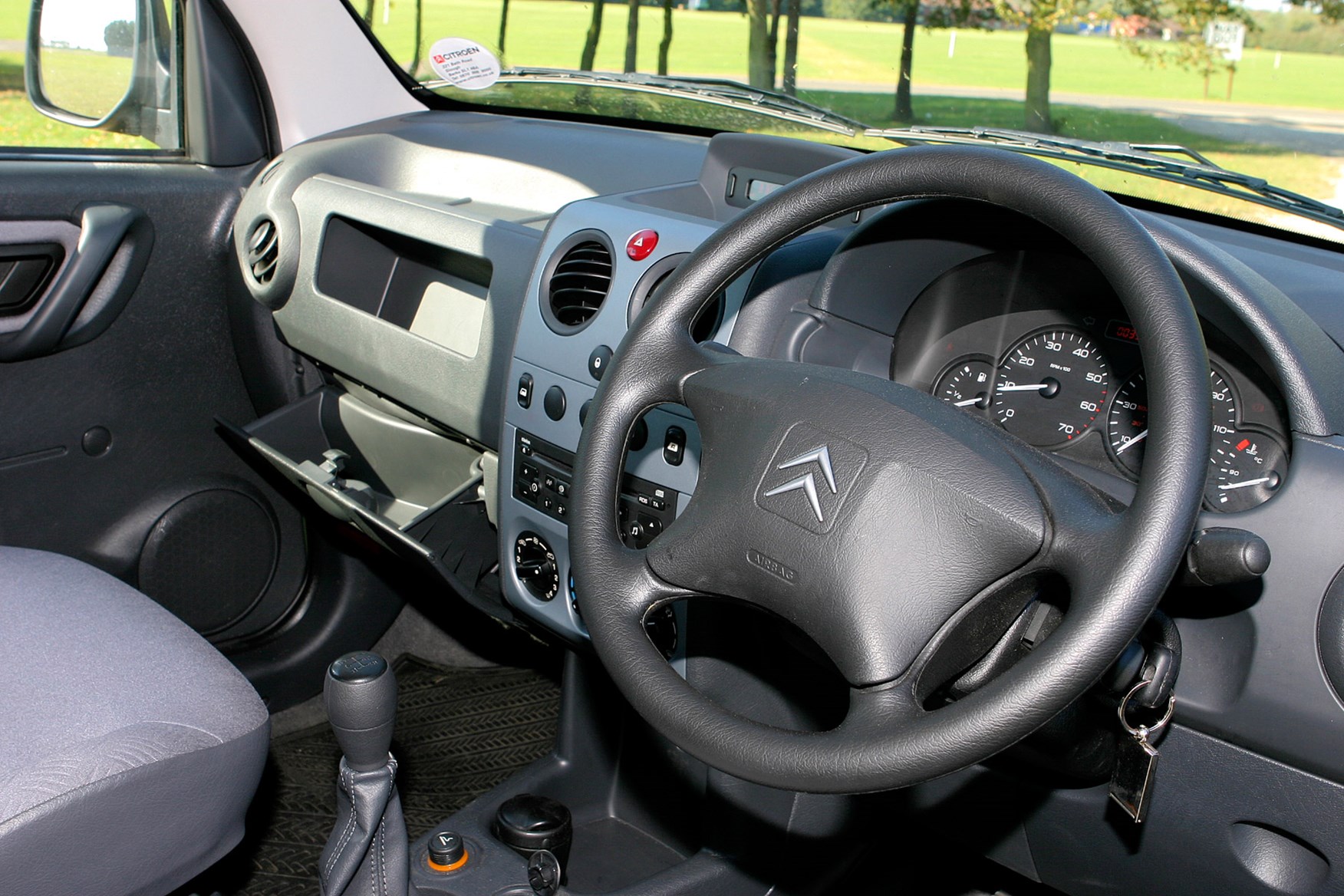 From 2006 customers can choose the Berlingo XTR+ - a semi-off-road version of the 600 van. It comes with raised suspension (by 40mm), a limited-slip differential (LSD) on the front axle plus mud and snow tyres as standard.
It is aimed at users who need some off-road capability but don't spend enough time off road to really justify the extra expense of a 4x4 van.
The XTR+ is capably off road if you need a van that will cope with the occasional rock-strewn track or muddy field. The LSD sends drive to the front wheel with the most grip and tends to keep the van moving without the driver knowing how hard it's working.
Berlingo drivers will find a height-adjustable steering wheel, electric windows, electric passenger door mirror, power steering and radio/cassette player as standard.
It's easy to find a comfortable driving position, and visibility, in general, is quite good.
There is an overhead storage shelf above the windscreen as well as some storage in the dashboard.
Citroen always seems to have some kind of incentive on new vans bringing the transaction price down to much lower than the list price.
All engines are very economical and servicing costs are modest.
Diesels will be most in demand on the used market, so these should bring the best return on investment when bought from new.
XTR+ has extra under-body protection to prevent sump and fuel and brake lines being damaged off road.
Berlingos come with a two-year/unlimited mileage warranty, or three-years/100,000 miles. Effectively this means mileage in unlimited on the first two years, should something mechanical fail, but if the van is in its third year, there is a 100,000-mile cap on warranty claims.
All Berlingos come with a service indicator and oil level warning indicator, so there should be no excuse for failing to maintain the van.
All Berlingos come with anti-lock brakes, driver's airbag, seatbelt pre-tensioners and all but the base 600X model come with remote central locking.
Vehicles fitted with central locking also have an automatic locking function when the Berlingo reaches 6mph.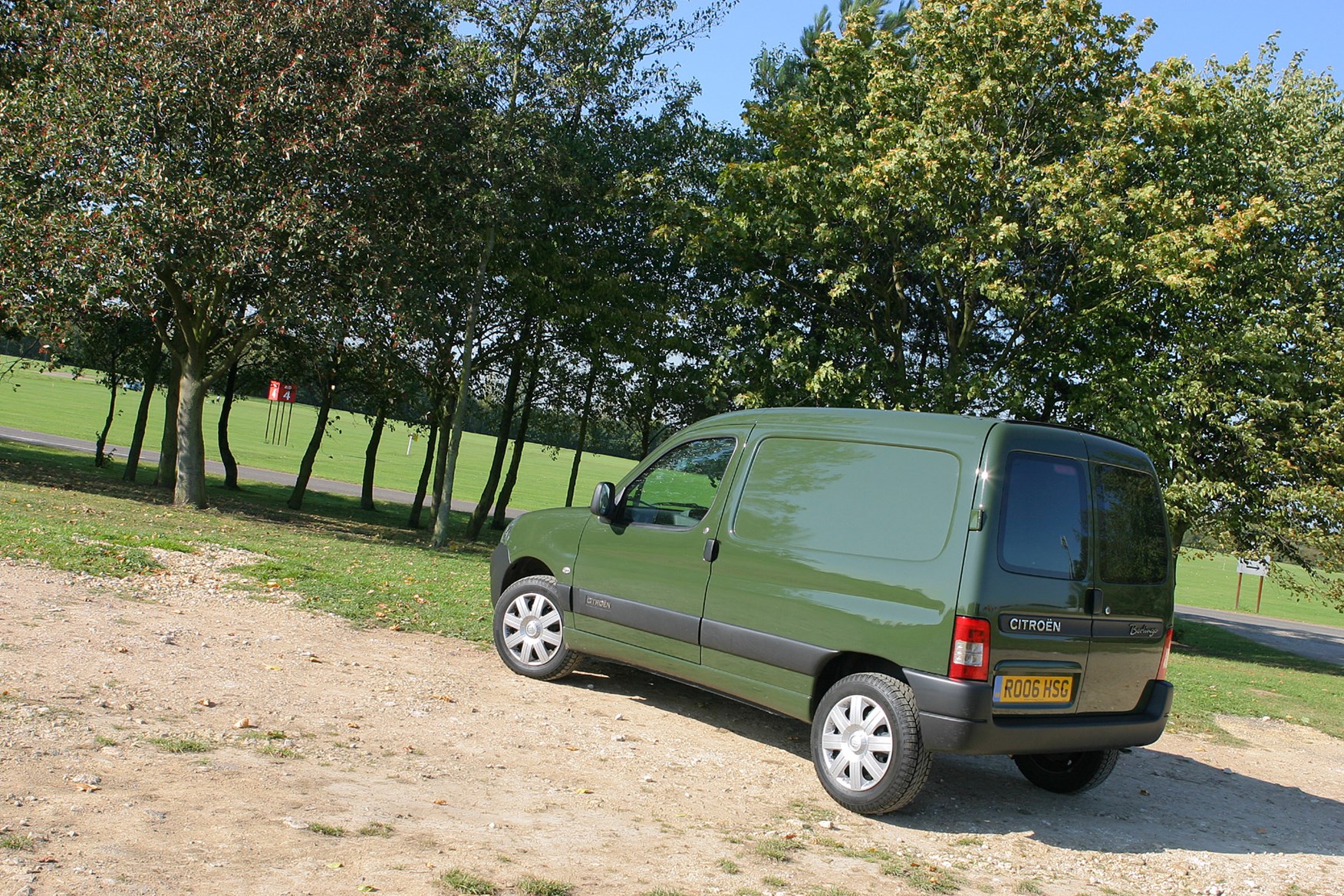 The 2002 model has a stronger bodyshell when compared to the original Berlingo, while the engine has also been mounted at a different angle and the battery position changed to improve safety.
Which Citroën Berlingo (02-11) is best for me?