Citroen C15 review (1985-2005)
PROS
The cheapest van on the roads
Summary
Launched back in 1985, the kooky Citroen C15 embodies everything that people love and hate about the French maker.
As with the 2CV car, this van is as French as garlic and snails and looks like it might tip over at any minute while negotiating bends. But for all its faults it has many plus points too, as will be attested by the myriad of C15 owners who still use ancient examples to ply their trades.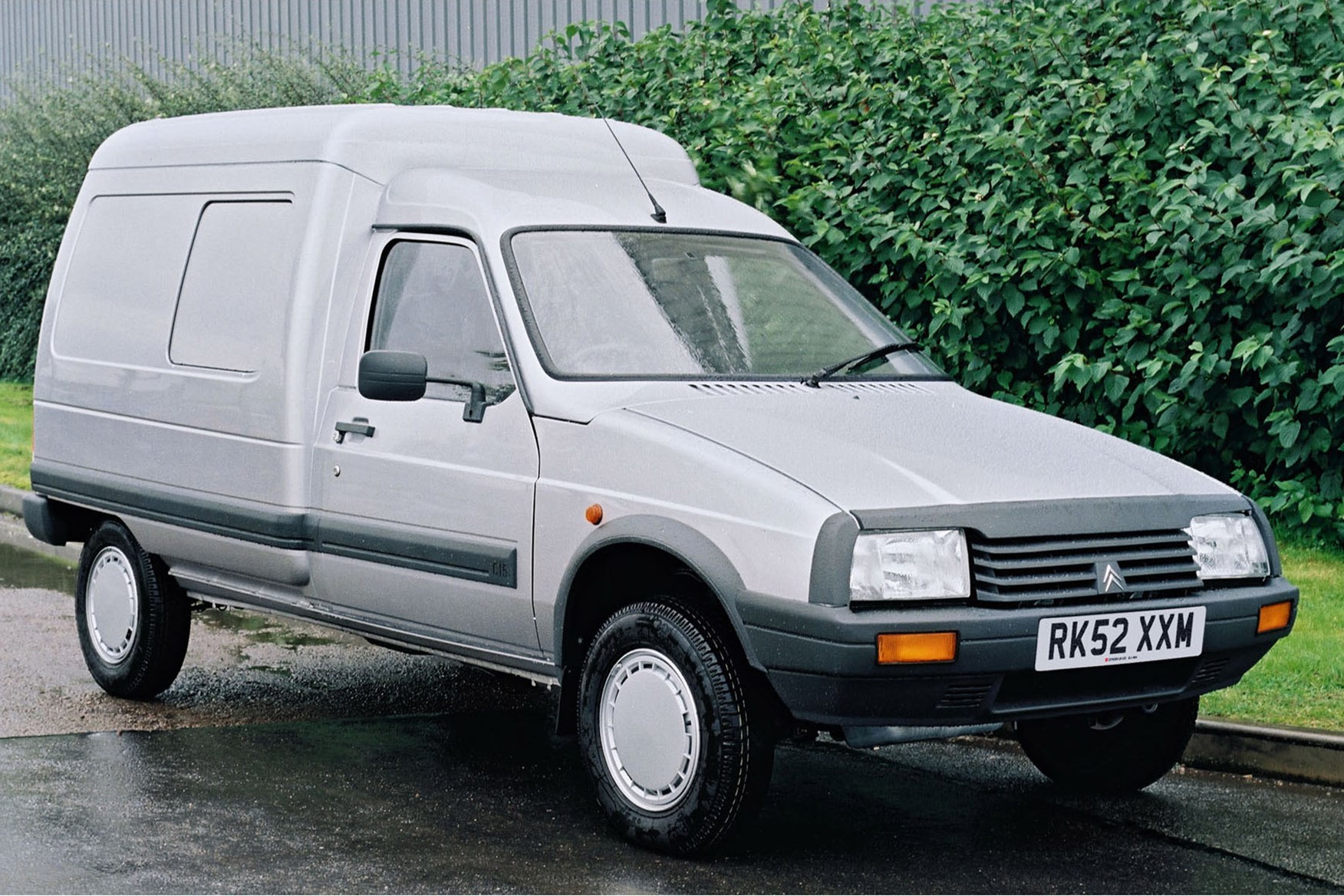 For starters it undercuts every other van on the market on price and its 1.9-litre diesel powerplant should prove economical and long-lasting.
Citroen sold no fewer than 1.2 million C15s worldwide during its production run, so that many people can't be wrong.
---
Skip to our full verdict on...
Every criticism of the C15 must be tempered with the words: 'What do you expect for the price?'
Two models are available, 600kg and 765kg payload versions, but be warned that the 600 doesn't have power steering and therefore will prove a real chore to drive.
Although the 1.9-litre engine produces just 60bhp at 4,600rpm and 78lb-ft of torque at 2,500rpm, the little van is light, with gross vehicle weights of 1,545 and 1,710kg, so doesn't really feel underpowered, unless negotiating a steep hill with a full load on board.
Creature comforts are few and far between.
The seats are squashy and unsupportive and items such as central locking and electric windows don't exist. Drivers wanting to adjust their mirrors have to reach out of the windows and do it manually.
At least the C15 does feature a radio/cassette player with a detachable front as standard.
With such a low front-end cost, the C15 is always going to be an ultra-cheap vehicle to run.
The diesel engine is frugal and economy figures in the mid-40s should be achievable as long as the van isn't thrashed.
As the diesel engine is a low-tech one, servicing intervals remain at 10,000 miles.
Of the 1.2 million C15s sold in the world, it seems that about a million of them are still running judging by the number we still see.
Because the engine is low-tech doesn't mean to say it is unreliable. It should plug on for years as long as owners don't skimp on servicing.
The C15 won't pick up any awards for safety. Not only does it lack standard driver or passenger airbags but you couldn't even specify them as an option. The same can be said for ABS brakes, traction control and all other modern safety devices.
On security, the question must be: 'Would anyone actually want to steal a C15?' Thieves may, however, be interested in what's inside, and the standard locks may prove easy to pick.
Which Citroën C15 (85-05) is best for me?