Citroen Dispatch review (2007-2016)
PROS
More cargo space than before
Standard sat-nav
Wide choice of body styles
Available as a Combi
CONS
Front passenger bench tight for two people
Summary
The 2007 Dispatch is better in almost every way than the model it replaces. It is able to carry heavier loads, has a choice of two wheelbases and two roof heights offering three different cargo volumes.
The Dispatch is now worthy of consideration alongside the large medium vans, like the Renault Trafic and Volkswagen Transporter.
It's almost identical to the Peugeot Expert and Fiat Scudo, but Citroen offers standard Smartnav satellite-navigation and vehicle tracking to make it more appealing.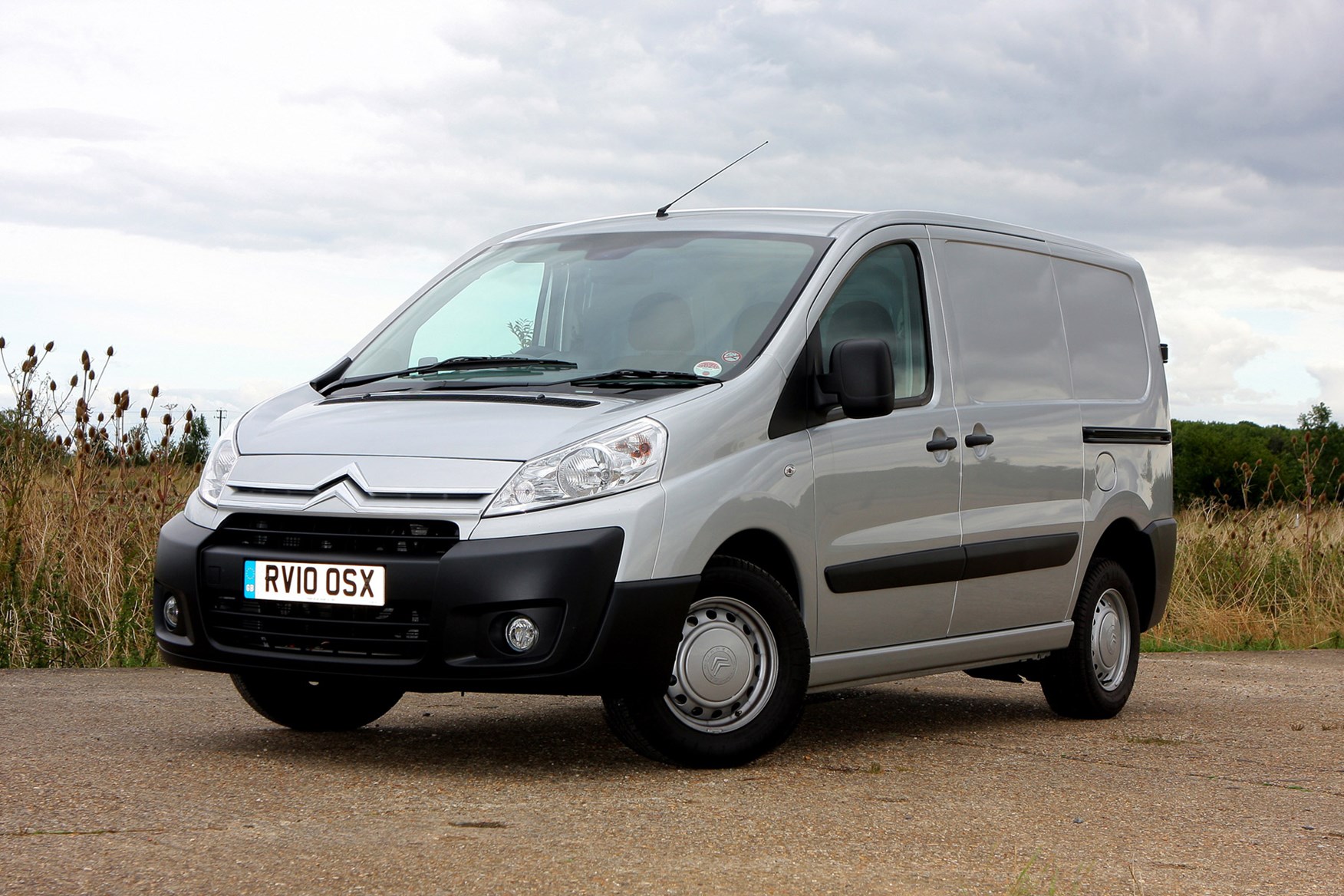 The passenger Combi version is also larger, more versatile and able to accommodate up to nine people.
For 2010 Citroen added the Enterprise package to its line-up. This means you get a Bluetooth handsfree kit, USB connectivity for your MP3 player, electronic heated twin-lens door mirrors, removable full steel bulkhead and front fog lights.
Skip to our full verdict on...
The 89bhp version uses a 1.6HDi engine which is responsive enough for local multi-drop work, but not so good for covering hundreds of miles a week on the motorway.
Both the more powerful models use versions of a 2.0 HDi engine and the 126bhp version should be more than adequate for most jobs. The top engine is the HDi with 161bhp.
Although it has grown, the Dispatch still doesn't feel like a big van on the road and is relatively nimble around tight bends, with surefooted behaviour and accurate steering.
Engine noise is fairly muted, but choosing a full bulkhead (standard in Enterprise specification) rather than the standard ladder bulkhead will reduce vibration further.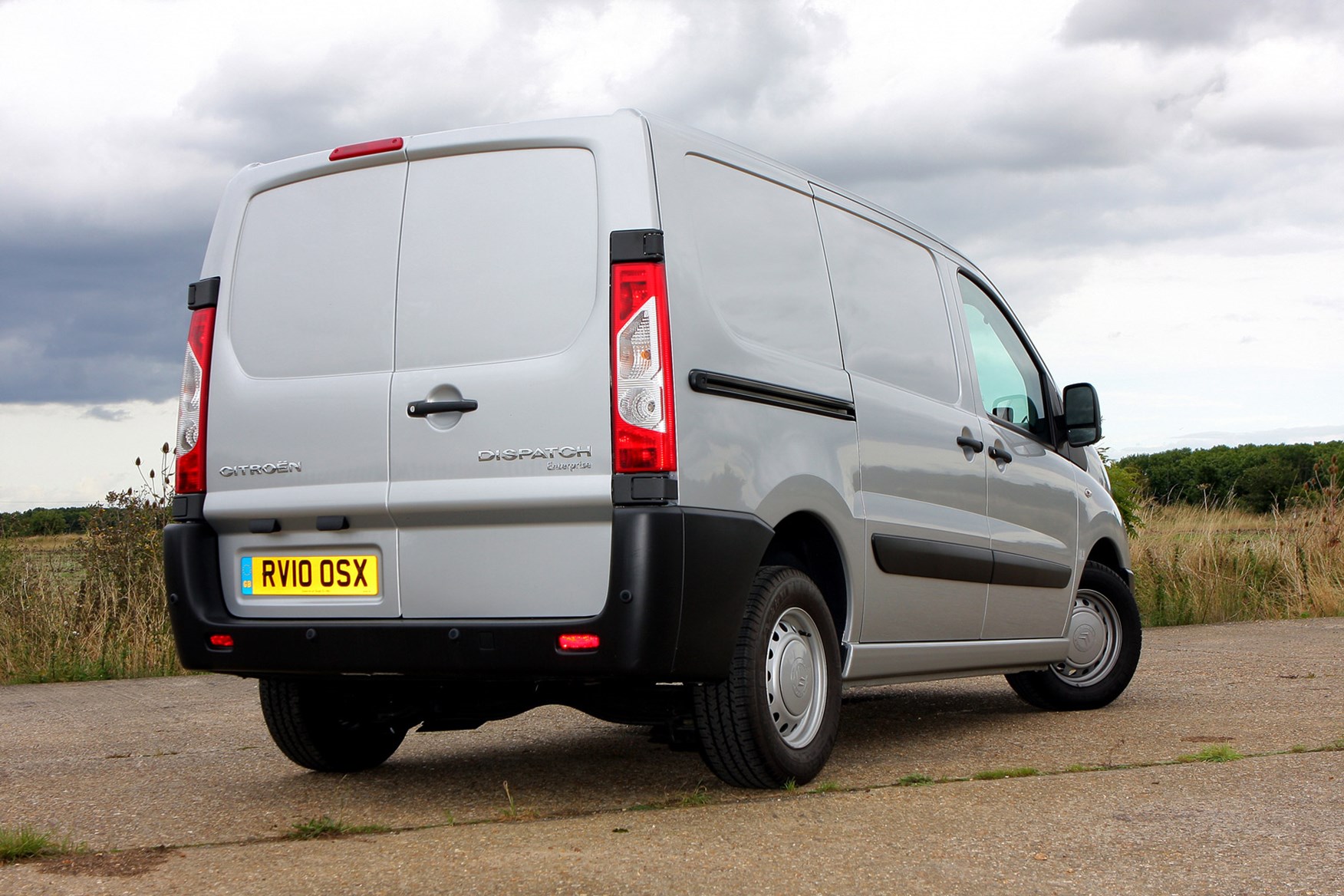 Late in 2009 Citroën launched an XTR+ enhanced traction model. This comes with a limited slip differential at the front, raised suspension, a sump guard, and mud and snow tyres as standard.
We tested it on a slippery off-road course that would have left standard two wheel drive models stranded, but the XTR+ coped without too much complaint and would be a cheaper alternative to choosing a four-wheel drive van if you only need it for occasional off-road use.
Choosing the Enterprise package seems like a sensible option: the twin-lens door mirrors and parking sensors make the van a lot easier to drive as you have a better idea of what's going on around you even though it includes the removable full steel bulkhead.
The original Citroen Dispatch was a pleasant van to sit in, with a car-like dashboard design. The 2007 model looks even more modern inside, with curved features. Many switches and controls seem to be lifted from the Citroen car range and are clearly marked and easy to use.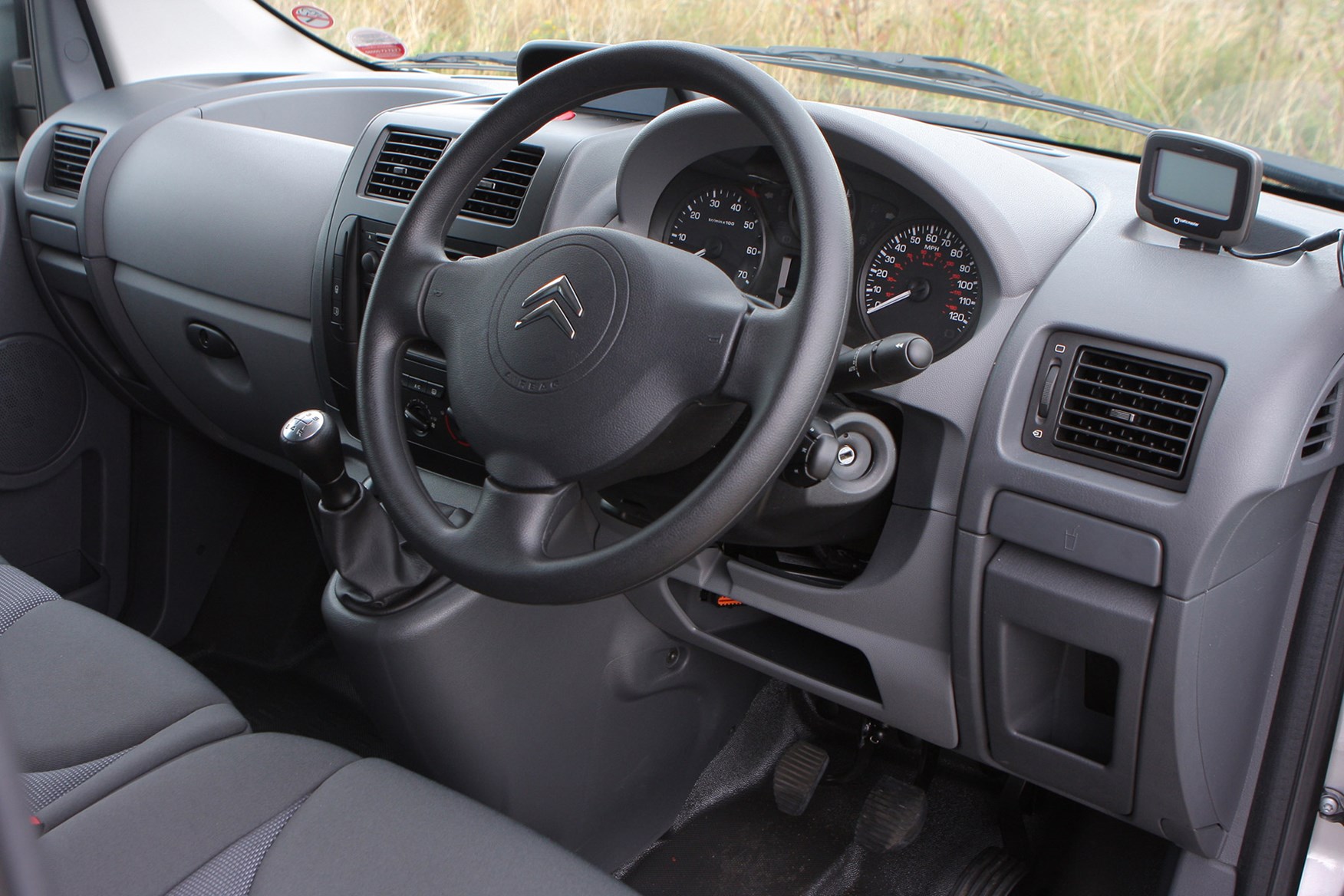 Visibility is generally good, although the windscreen pillars are a little thick at the base. The standard two-seat bench for passengers is a little tight in the Dispatch: the right knee of the passenger in the centre would be up against the gearstick housing and the passenger footwell only seems to have been designed for one pair of boots.
If you order a Dispatch Enterprise you get air conditioning, Bluetooth handsfree connectivity and a USB jack to plug in your MP3 player.
The removable steel bulkhead means not only improved safety when carrying tall or unstable loads, but road noise resonating from the back of the van is also cut down.
The Dispatch is quite a bit more expensive to buy than the older model was, but it is superior in every way, has low insurance group ratings and will be cheaper to run - particularly the 1.6 HDi.
Depreciation will also be slower than with the previous model and free satellite-navigation when buying new (albeit SmartNav), with the subscription paid for three years, is also a bonus.
Longer service intervals than before (up to 20,000 miles) also contribute to reduced costs.
If you order the Dispatch with the Enterprise package you can expect to save £560 than you would if you specify each of the options separately. This makes a lot of sense, as the driveability and practicality are both greatly improved.
The family of Citroen and Peugeot HDi engines tend to be mechanically reliable and should be dependable in the Dispatch as long as it is serviced according to schedule.
Electronic stability control (ESC) is offered on the Dispatch as an option, but ABS with electronic brake force distribution are standard.
It comes with Trafficmaster SmartNav and stolen vehicle tracking as standard, with a removable LCD touch-screen. Subscription to both services lasts for three years from new.
The navigation system includes programming by postcode, and comes with a London congestion charge zone alert.
Which Citroën Dispatch (07-16) is best for me?