Fiat Scudo review (2007-2016)
PROS
Cheaper than similar vans
Quite fuel efficient
CONS
A tight fit for three up-front
1.6 litre engine is lacklustre
2.0 litre engine is prone to stalling
Summary
Developed in conjunction with Peugeot and Citroen, the new Scudo is a modern light commercial vehicle that is virtually identical to the Expert and Dispatch.
There's a choice of engines, configurations and even trim levels to suit a variety of panel van, platform cab and commercial passenger vehicle applications.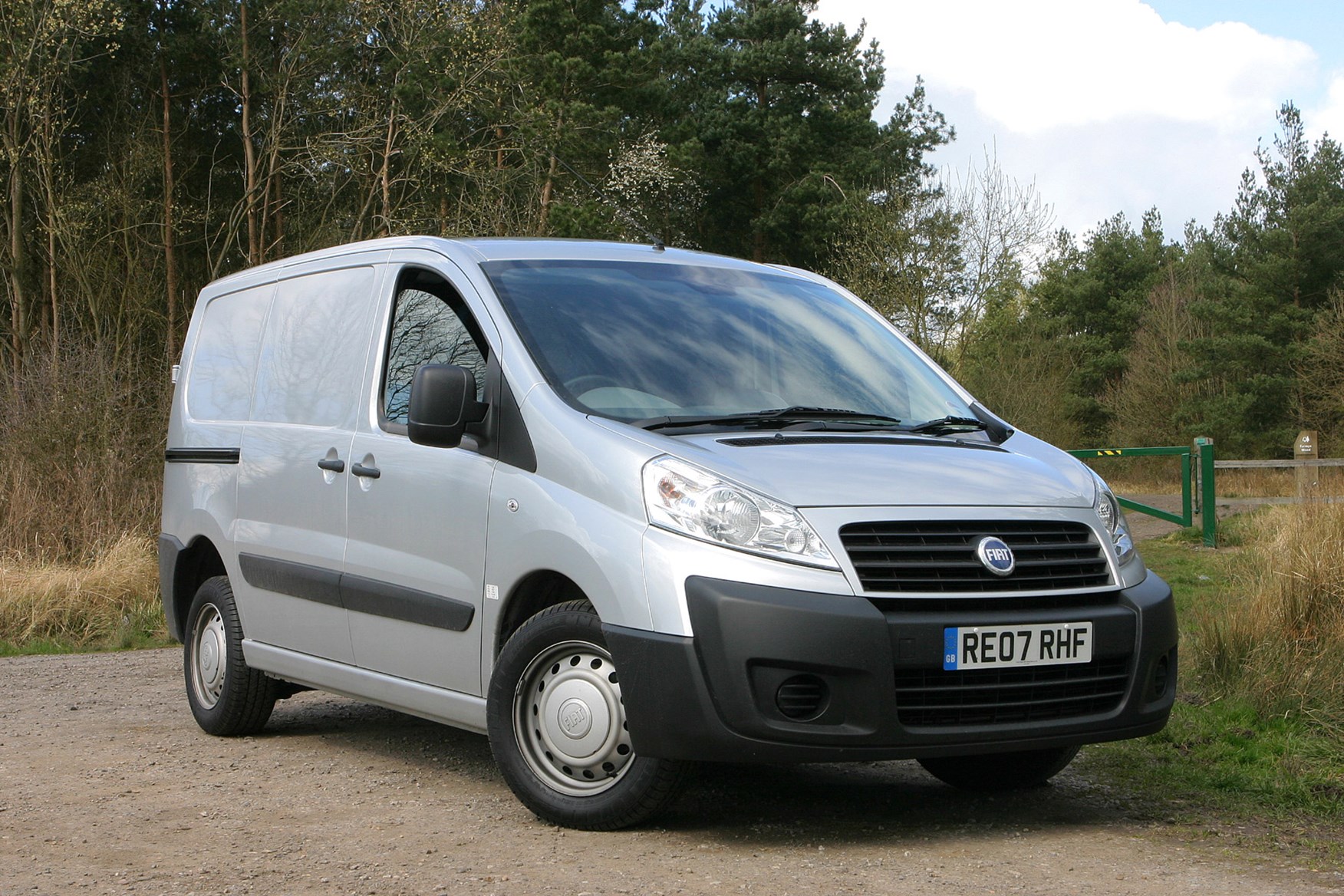 It benefits from the latest safety systems, drives well and is available with some useful options. Its steeply racked front-end improves performance, fuel economy and noise levels.
The Fiat van dealer network isn't as extensive as the best rivals, but it is increasing.
Skip to our full verdict on...
Fiat builds good diesel engines itself, but as the Scudo is a joint development with Peugeot and Citroen, the Scudo is offered with a choice of three Peugeot diesels.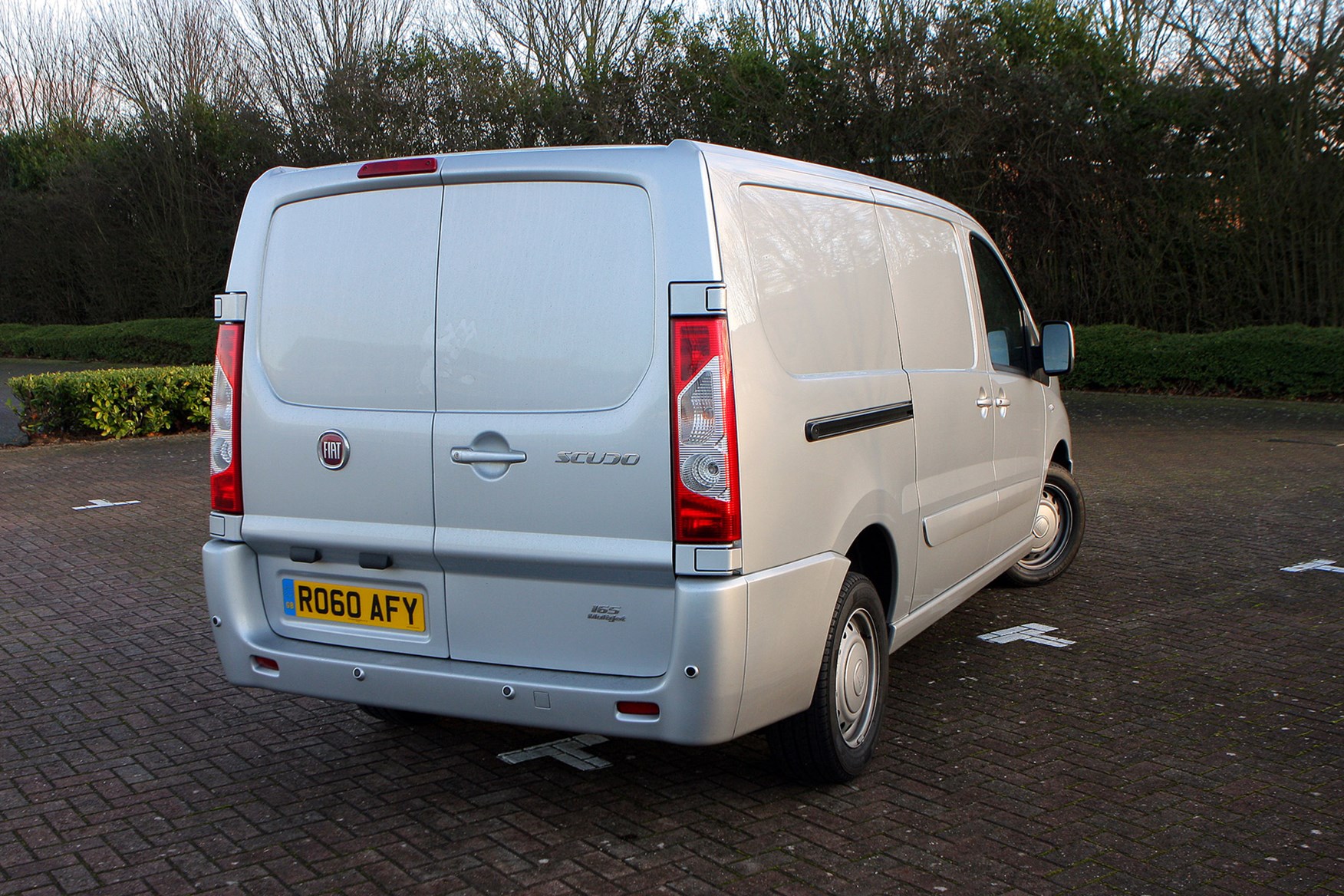 The 1.6 litre engine (89hp/180Nm) is slightly lacklustre although the 2 litre engines had the opposite problem. At 126hp (320Nm) and 161hp (340Nm), they provide ample pulling power and return good fuel consumption.
We often found ourselves stalling or wheel-spinning once the clutch 'bites', although we would recommend it if you need to cover distance or carry heavy loads. The 1.6 has a five-speed gearbox, the others have six-speeds.
The cabin area in the Fiat Scudo offers a straight-forward working environment with two or three front seats depending upon model, but three adults are a squeeze.
The dash is of car-quality, with several dash-top storage recesses. The steering wheel adjusts for height, the handbrake lever is on the door-side of the driver and the gearlever sprouts from the dash, a short reach from the steering wheel.
The wing mirrors house double mirror units giving an adjustable view and a fixed lower mirror, positioned to aid manoeuvring.
The panel van is available in three slightly varying spec-levels: Business is the most basic, but includes height-adjustable driver's seat, two-way adjustable steering wheel, a high-level storage shelf and a ladder-bulkhead behind the driver.
Comfort level adds electric front windows, an extra cup holder and a load-area 12V power supply. Deluxe versions are further fitted with electric, heated door mirrors, wiper and headlamp sensors and front fog lights.
You can typically pick up a Scudo for less than it's Peugeot or Citroen rivals while it remains competitive economically.
The engines tend to be reliable. The Scudo features a fuel pump integrated within the fuel tank, so if it runs out of fuel, a re-fuel will get it going again without the services of a technician.
21 per cent of the 75 Fiat Commercial dealerships have extended opening hours or are open 24 hours for servicing and repairs.
ABS braking (which prevents skidding) is standard and the driver gets an airbag with further airbags available as options.
Visibility is generally good, although the sloping front-end is out of sight and the windscreen pillars cause a bit of a blind spot.
The remote central locking can unlock the cabin while the load compartment remains secured.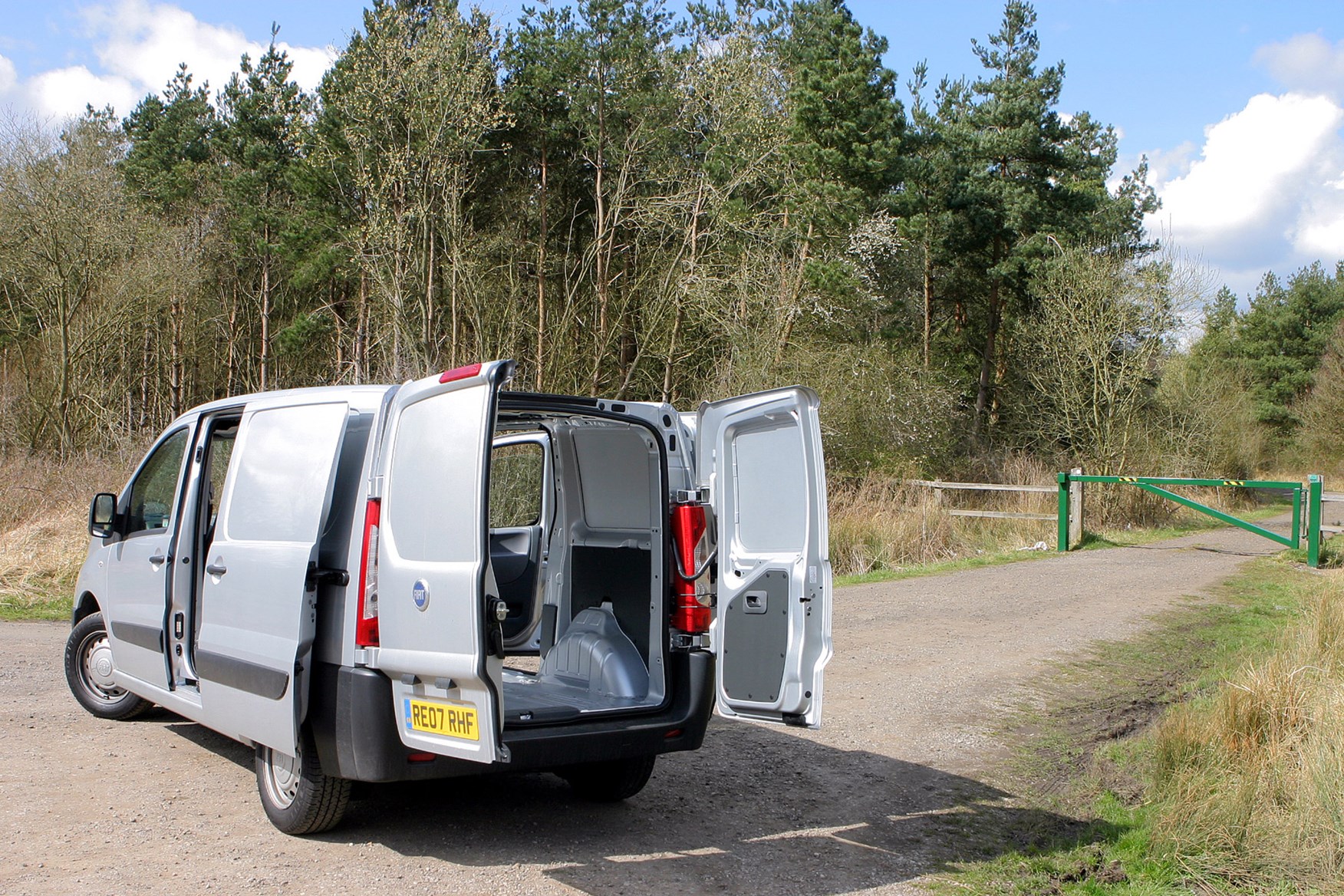 An electronic stability control system can be specified to help the driver retain control in an emergency situation which is a feature only fitted to the more sophisticated vans.
It also includes a hill-holder facility that prevents rolling backwards when pulling away, or reversing, up a hill.
Which Fiat Scudo (07-16) is best for me?