Fiat Talento dimensions (2016-on)
At the business end of the vehicle, the Fiat Talento performs relatively well. There are four load variants: a short-wheelbase, low roof (5.4 cubic metres), a short-wheelbase, high roof (7.2 cubic metres), a long-wheelbase, low roof (6.0 cubic metres) and a long-wheelbase, high roof (8.6 cubic metres).
At 2,537mm long, even the short-wheelbase models are able to accommodate an 8x4 sheet, and the internal load length is extended to 2,937mm on the long-wheelbase.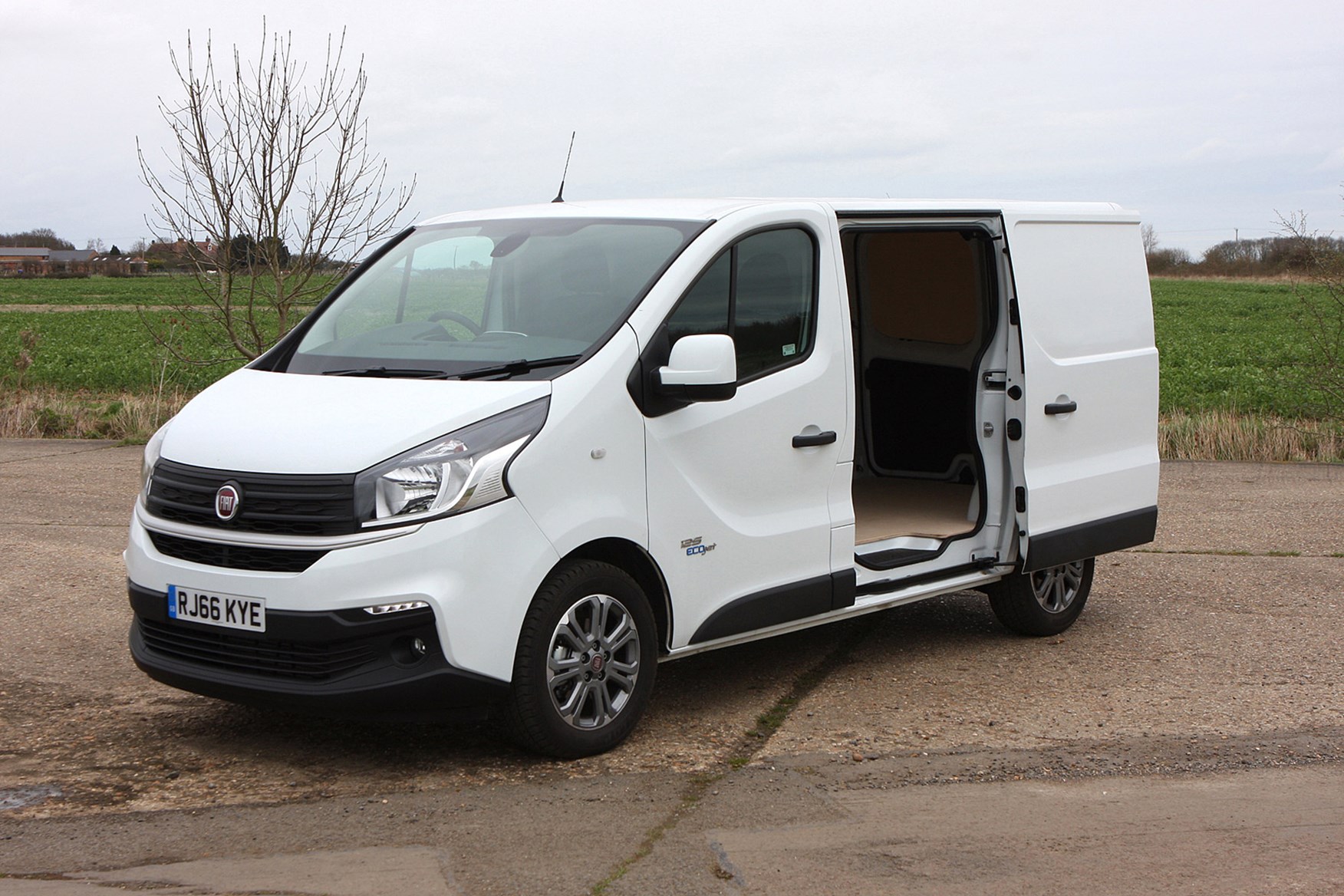 The internal load height is measured at 1,387mm on the low roof and 1,898mm on the high roof, while the maximum load width is standard across the range at 1,662mm (1,268mm between the wheelarches).
In terms of weights, the Fiat Talento doesn't fare so well. The 10Q models correspond to the 2.7t gross weight, which offer a 1,000kg payload, while the 2.9t 12Q models have a 1,200kg payload. Most vans in the medium sector, however, are now offering a maximum payload of around 1,400kg.