Ford Ranger review (1999-2006)
PROS
Good off-road
Large dealer network
CONS
Unsophisticated and slow for anyone used to a car
Summary
The 1999-2006 Ford Ranger pickup is the sister vehicle to the Mazda B-Series, and behind the original Mitsubishi L200 sold in reasonable numbers alongside the likes of the Isuzu Rodeo and Nissan 1.0-tonne pickup and Navara.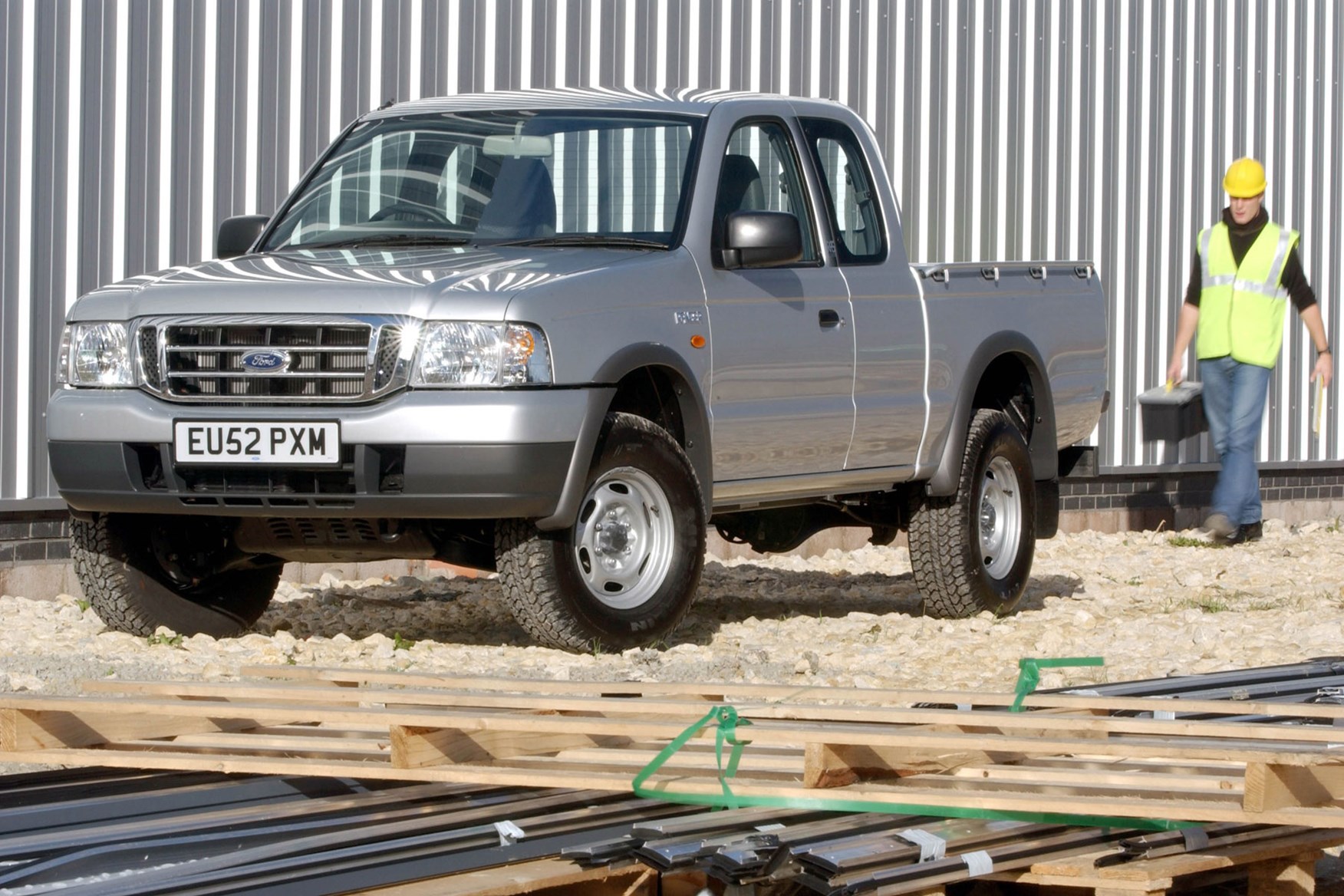 The Ranger was designed primarily as a working vehicle, long before recent trends towards dual-purpose pickup trucks (doubling as part-time family car as well as week-day workhorse), and later concessions to people perhaps choosing them as a family car were mainly cosmetic.
The most powerful version of this Ranger could also muster no more than 110hp, which was rather less than that offered by key rivals.
However, the Ranger is good off road, relatively cheap to run and you have the back-up of a huge dealer network.
Skip to our full verdict on...
Two engine versions were available throughout the life of this generation of the Ranger. The earliest ones came with a choice of 79hhp or 110hp versions of the 2.5-litre turbodiesel, and in 2002 the less powerful version was upgraded to 85hp.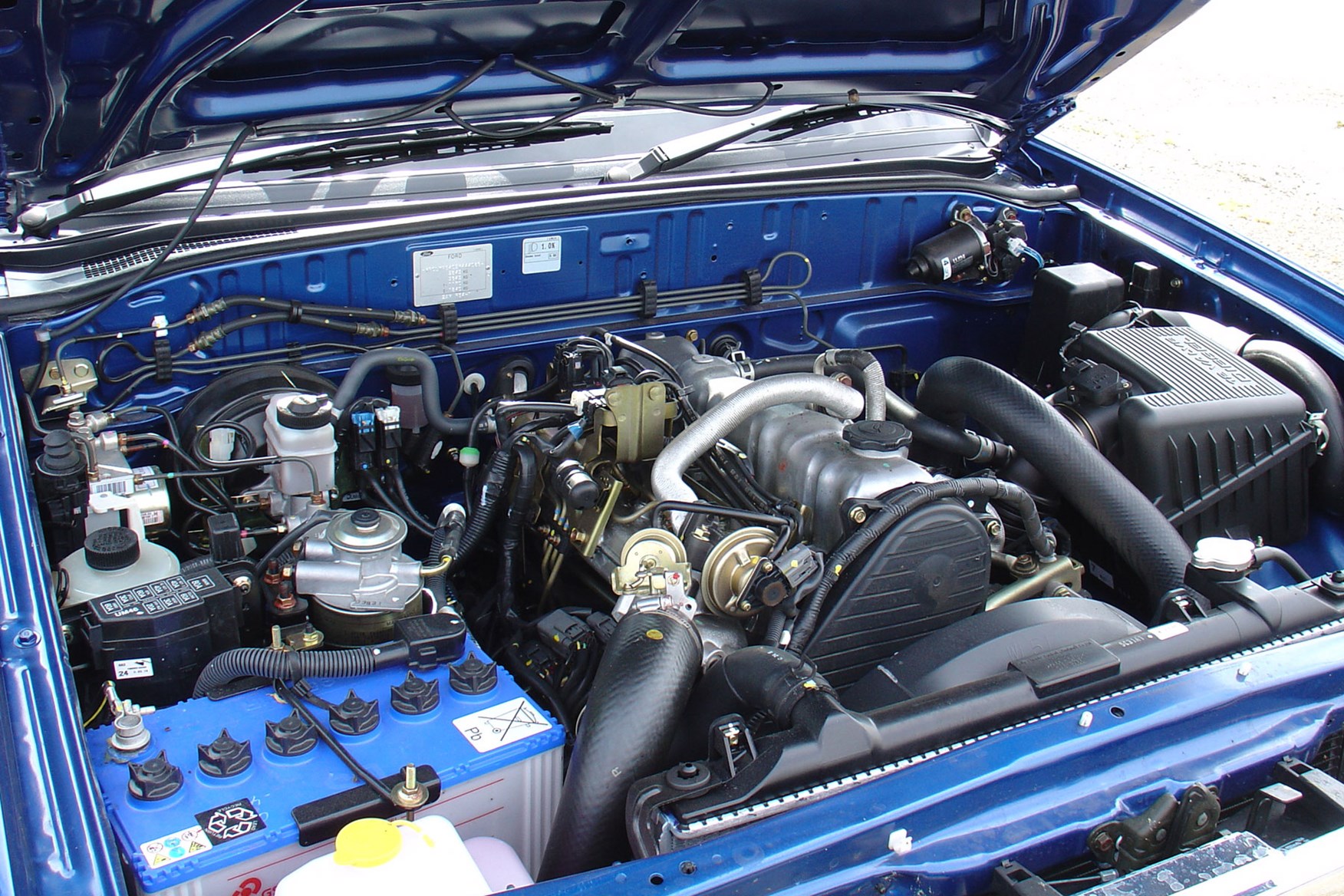 While both of these are adequate for the type of work expected of the Ranger, people switching to one after owning a diesel 4x4 or an estate car might be surprised by the Ranger's lack of speed and unsophisticated road manners.
Having said that, the more powerful versions were fitted with a limited slip differential on the rear axle to help reduce unruly behaviour in rear-wheel drive mode.
Off road, four-wheel drive versions of the Ranger are pretty capable, with excellent ground clearance, and good traction in low range gears.
Three cab versions of the Ranger are available - a two-seat single cab, a two-plus-two Super cab with rear-hinged back doors, and a five-seat double cab.
Single cab versions, which prioritise cargo length, can feel a little restricted for drivers with long legs, but the larger cab versions are better for comfort.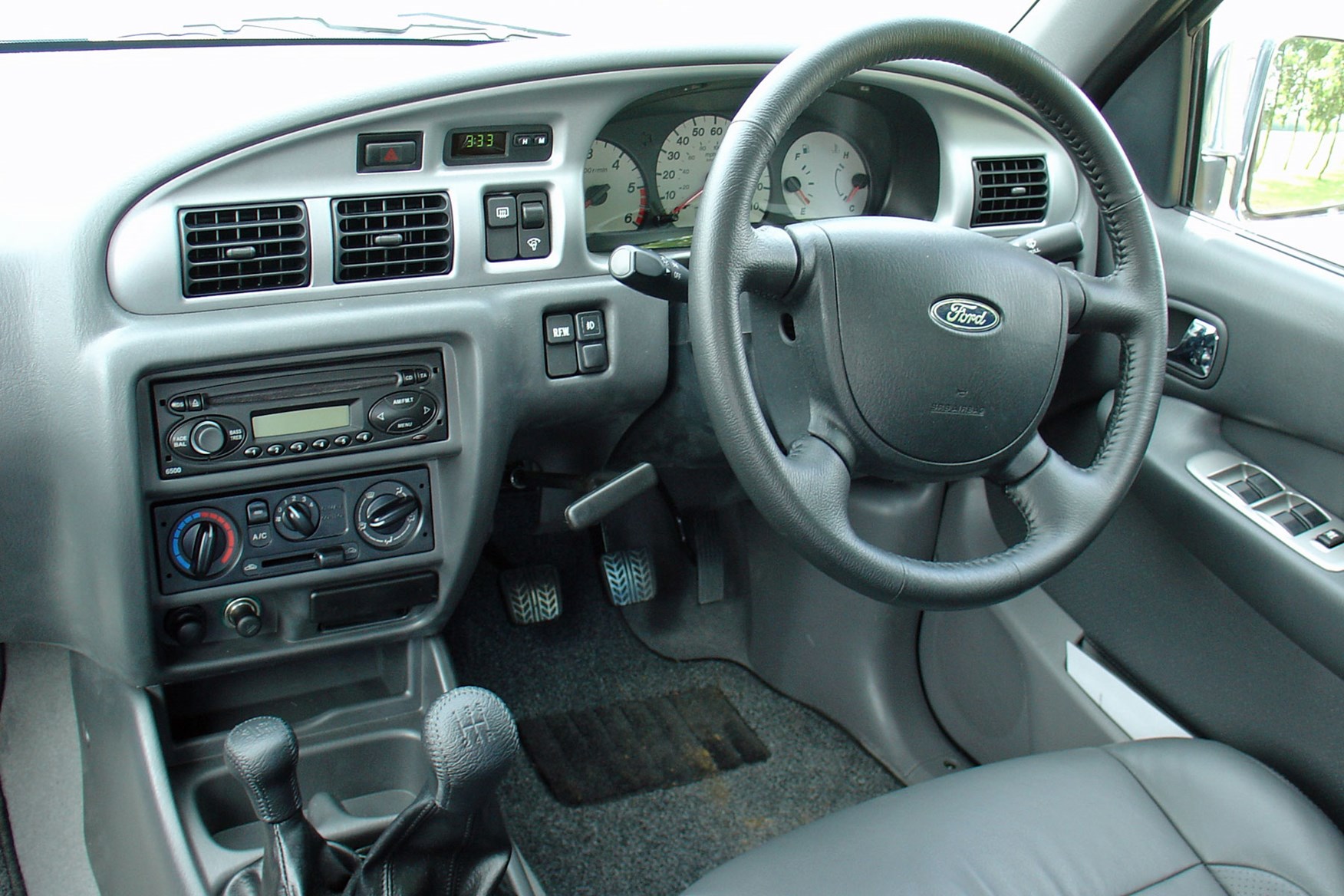 Power steering, central locking, twin airbags and electric windows are standard across the range. XLT, Thunder and special editons have extra kit to enjoy.
Most of the controls are easy to use, even the primitive dashboard-mounted handbrake.
The biggest factor in buying a Ranger from new was fairly steep depreciation compared with other pickup trucks. Now there are a newer models on the market, buying one of these previous generation Rangers as a used vehicle means the next owner will have missed out on the steepest part of the depreciation curve.
Bluff aerodynamics and short gearing means drivers can expect to see a best case scenario of about 30mpg, with the vehicle regularly achieving rather less.
The Ranger is pretty sturdy and reliable, and shouldn't develop any major faults as long as it has seen regular maintenance.
All come with twin airbags although ABS was only fitted as standard to later, higher specification models.
Central locking is standard, along with an immobiliser. Alarms were fitted to models at the higher end of the range, although these only protect the cabin.
Which Ford Ranger (99-06) is best for me?