Great Wall Steed review (2011-on)
PROS
Six gears
Quiet on motorway
Spacious cab
Lots of kit as standard
Very cheap
CONS
One year or 10,000 mile service intervals
Poor steering
Cheap and tacky interior
Double cab only
Summary
Great Wall is the first of the Chinese manufacturers to enter Europe's lucrative pickup market. The Great Wall Steed has a lot of attractive attributes, and is the cheapest and highest-specced entry level pickup on sale.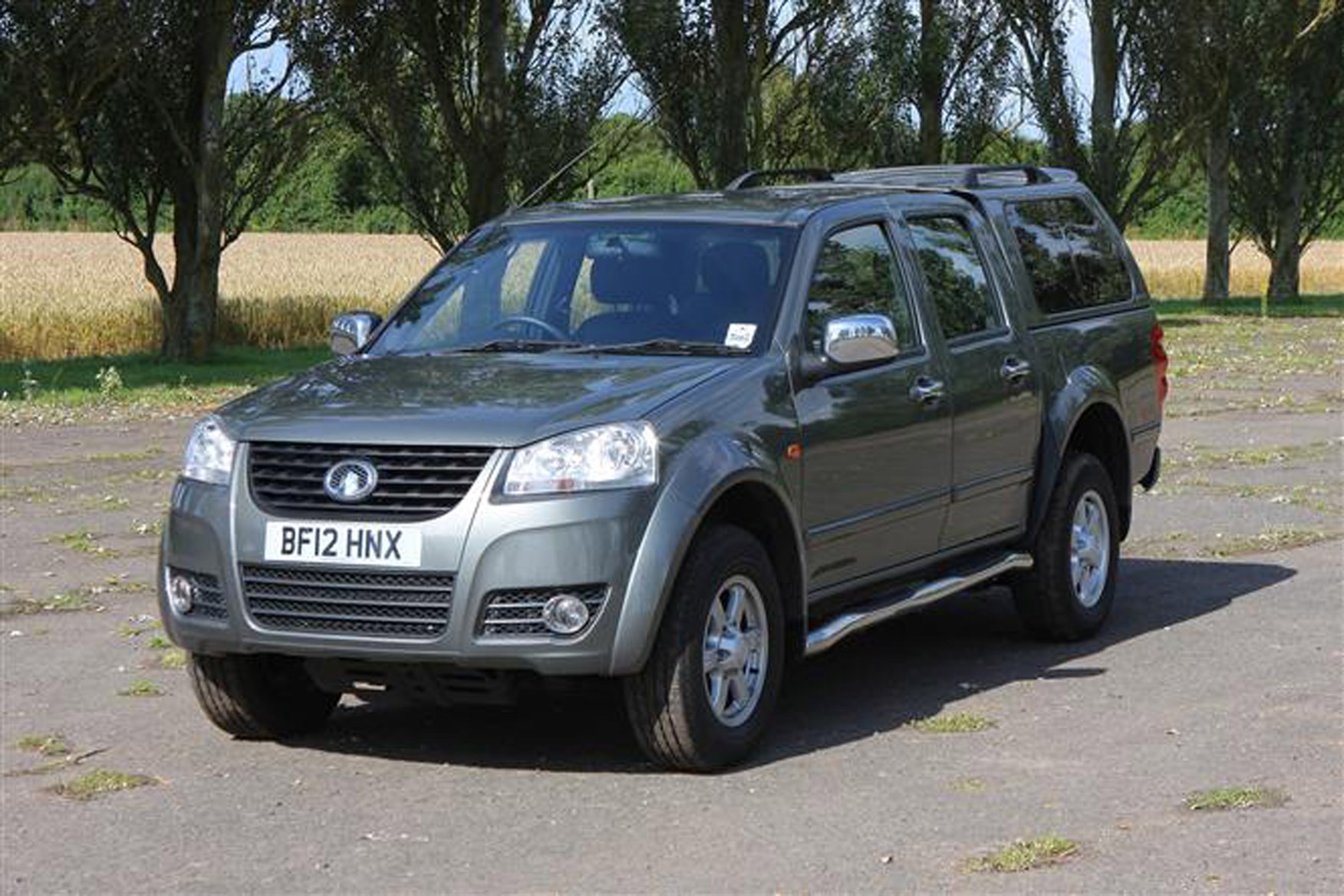 However, it is decades behind the competition in terms of driving characteristics and styling, and there isn't much variety with just two trim levels (S and SE), one engine choice (138hp 2-litre), and one cab option (double cab).
Supplies of the Great Wall Steed dried up in late 2016 due to the lack of a Euro 6 emmissions compliant engine, for more details click here.
Skip to our full verdict on...
Powering the Great Wall Steed is a 2-litre diesel engine developed by Great Wall in conjunction with Bosch. The engine produces a maximum power of 138hp at 4,000rpm with maximum torque of 305Nm spread over a broad rev range of 1800 to 2800 rpm.
This broad torque curve is key, and means that pulling away is easier, even when the correct gear isn't selected.
The driving characteristics are very poor though. The steering is very light, isn't very responsive and feels disconnected from the road. When the Steed does start to turn, it generates an unnerving amount of body roll.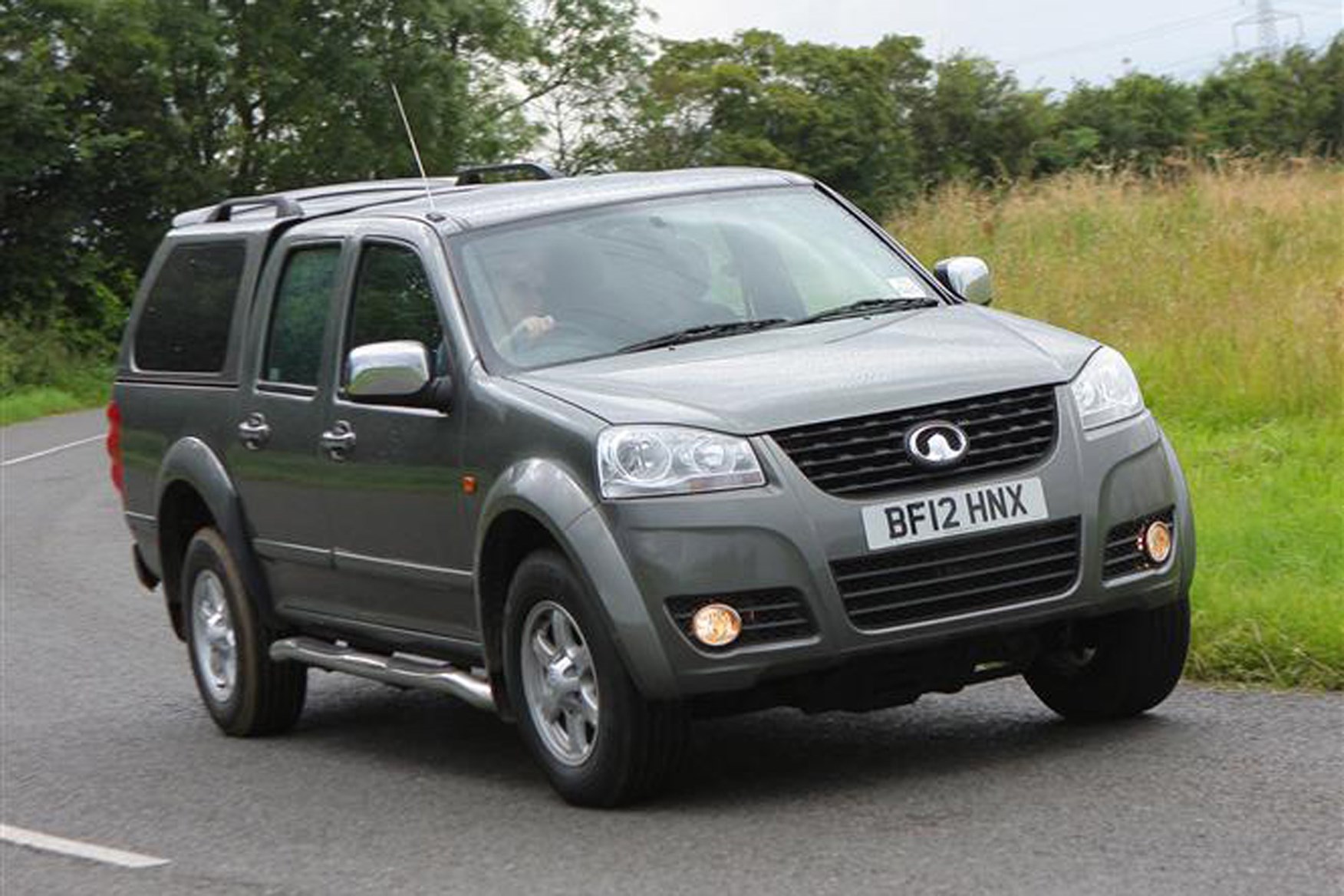 On the motorway, the Steed performs a lot better. The engineers have done a great job to reduce road noise and, while noise from the engine bay is low because of the sixth gear, which also helps with fuel economy.
Four-wheel drive, with the option of low range, is engaged via a switch unusually positioned next to the radio, but is only available when travelling up to speeds of 12mph. The Steed performed well off-road, thanks to respectable ground clearance and a high angle of attack.
In terms of practicality and accommodation, the Steed scores very well as the cab is very spacious, the seats and steering wheel are adjustable, the seats are very comfortable and there's even an armrest and multiple cup holders.
Even the specification on the entry level models is impressive. Air conditioning, rear parking sensors, electric windows all round, heated front seats, radio (which we thought to be slightly tacky), with USB/MP3 and Bluetooth connectivity and steering wheel-mounted audio controls all feature as standard.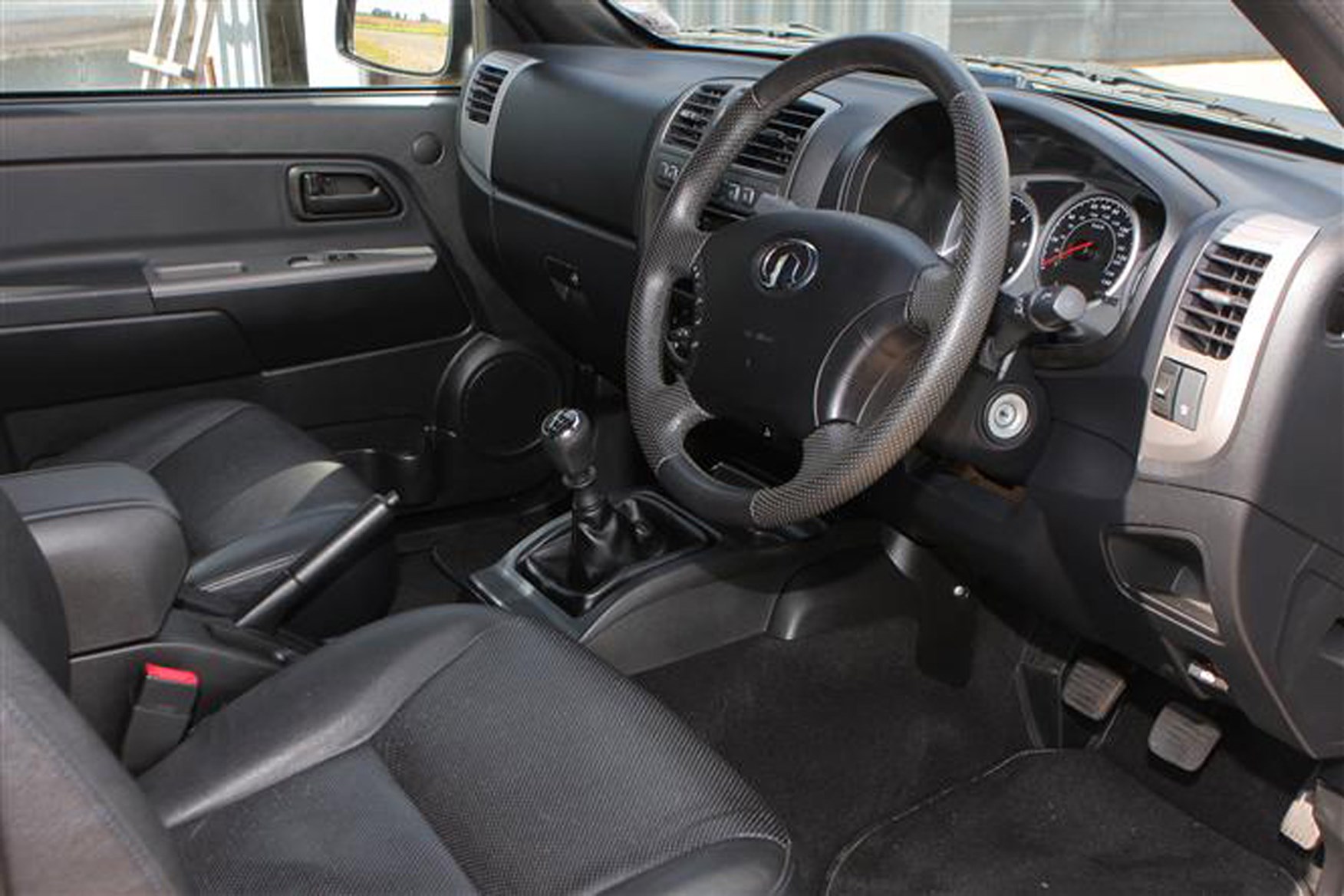 It's clear that style, however, was overlooked in the development stage as the dashboard is very old-fashioned, and is made from a lot of cheap plastic with a poor finish. Safety conscious operators will also note that the doors are very thin, and it's doubtful they will offer much in the way of protection in the event of a side-on collision. Indeed an official Australian crash test found the Steed (called V240 in Australia) performed poorly in a frontal crash test.
At just £14,998, the Great Wall Steed is the cheapest and best-equipped entry level pickup on the market. The top-of-the-range SE, which doesn't add too much more to the specification sheet, is priced £2,000 more at £16,998.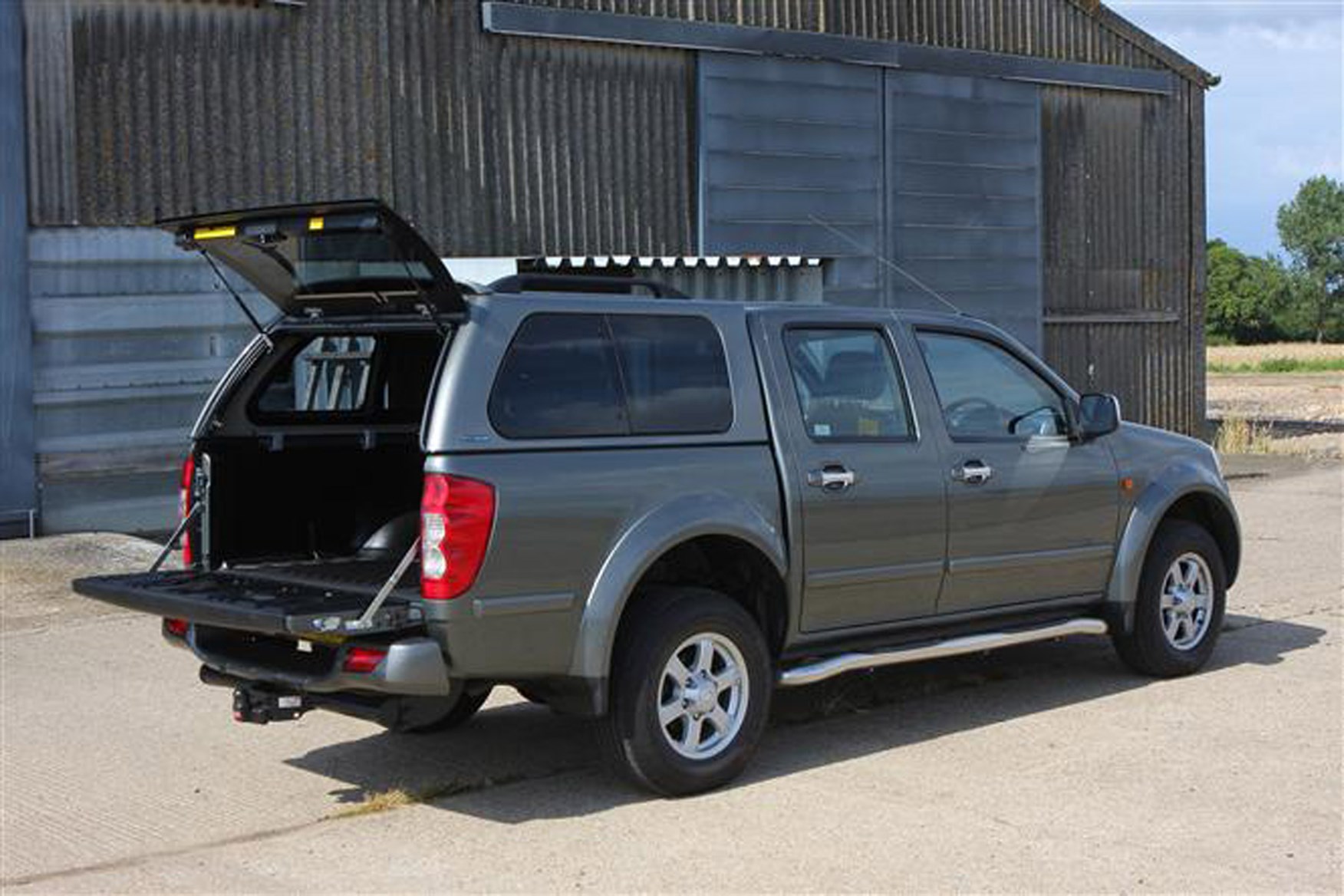 Service intervals are woefully short at one year, or 10,000 miles, but if you live within 20 miles of any of Great Wall's 60 nationwide dealerships, a drop-off and pick-up service is included free of charge. Fuel economy is quite poor for such a small engine, and returns around 34mpg on the combined cycle.
It's probably too early to tell if the Steed is a reliable vehicle or not, but it's 'so far, so good' for the Chinese manufacturer. The six years, 125,000-mile warranty is only for drivetrain (standard warranty three years, 60,000 miles) but should provide reassurance for potential customers.
The 2-litre engine has been developed in conjunction with Bosch and is only used in European Steeds. It does feel fairly solid on the open road with minimal rattles and squeaks.
There is no official Euro NCAP rating for the Great Wall Steed yet although the Australian's ANCAP (the official car safety testing body for Australia) have, and rated it two stars out of five, behind the Mitsubishi L200 and Nissan Navara at four stars, and the Ford Ranger at five.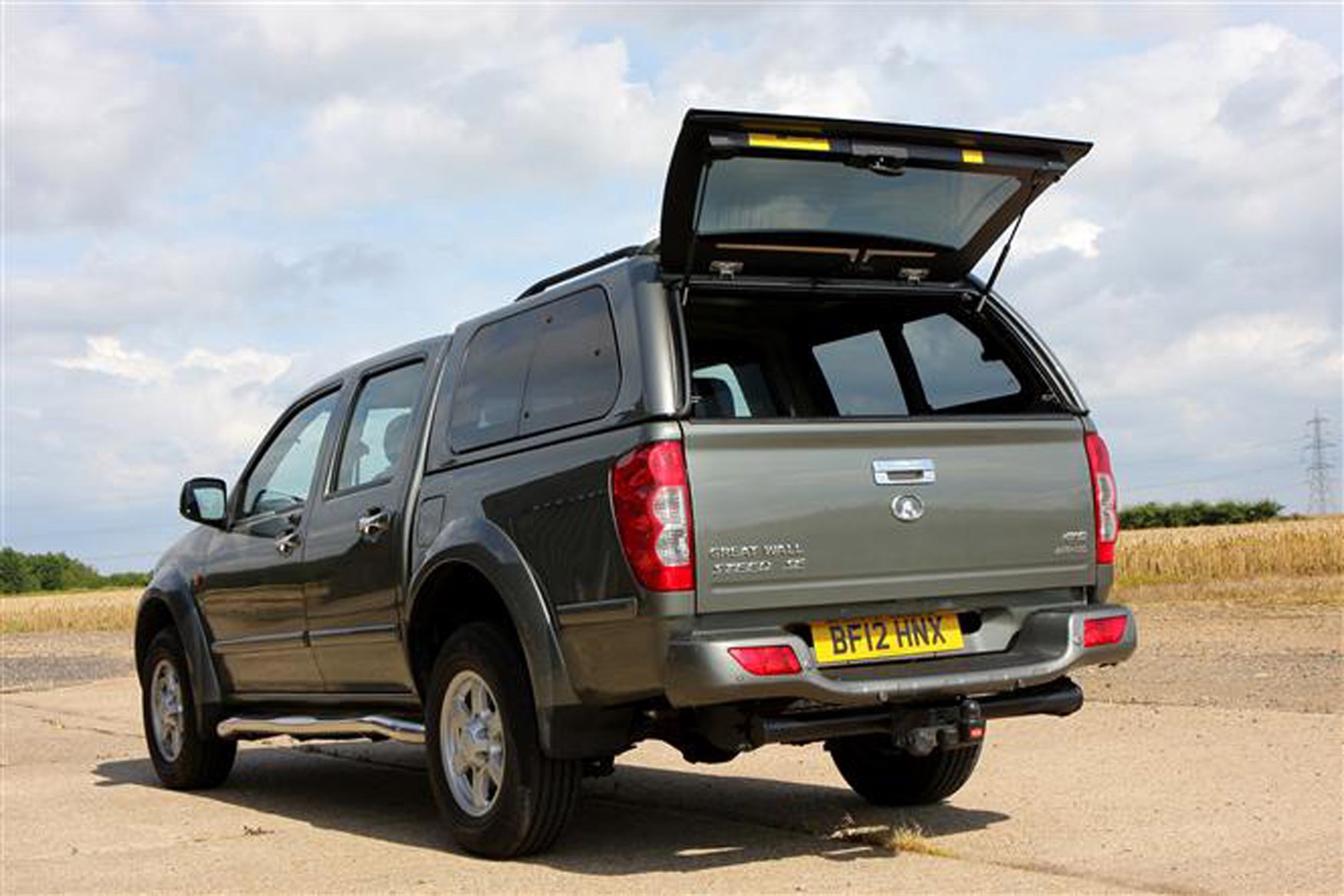 Disc brakes are fitted all round, and are backed up by ABS and EBD (electronic brake distribution). Daytime running lights, remote central locking, immobiliser, Thatcham approved category 1 alarm and driver and passenger airbags are fitted as standard.
Which Great Wall Steed (12-18) is best for me?