Land Rover Defender 110 dimensions (2007-2016)
Depending on what sort of cargo you need to carry - whether people, goods or a few livestock - there is probably a Defender that fits the bill.
Versions of the 110 (named after the length of the wheelbase in inches) can be chosen with up to seven seats, or with just the seats in the front. Seven-seat versions of the Station Wagon have forward-facing rear seats instead of side-facing seats on earlier versions of the Defender.
The Hard Top and Pick Up are the two seat versions and come with a vast covered load area. There is also a five-seat double-cab pickup and five-seat Station Wagon.
Owners whose vehicle have a dual purpose will be pleased to know that a PVC mat can be specified to cover the carpet in the high-spec models so any mud or dirt can easily be washed out afterwards.
Full-time workhorse versions of the Defender 90 have decent cargo volume and passenger versions now come with two forward-facing fold-away rear seats - a change from the side-facing rear benches of previous models.
When the rear seats aren't in use there is still a good amount of load space, although not a great deal when they're being used.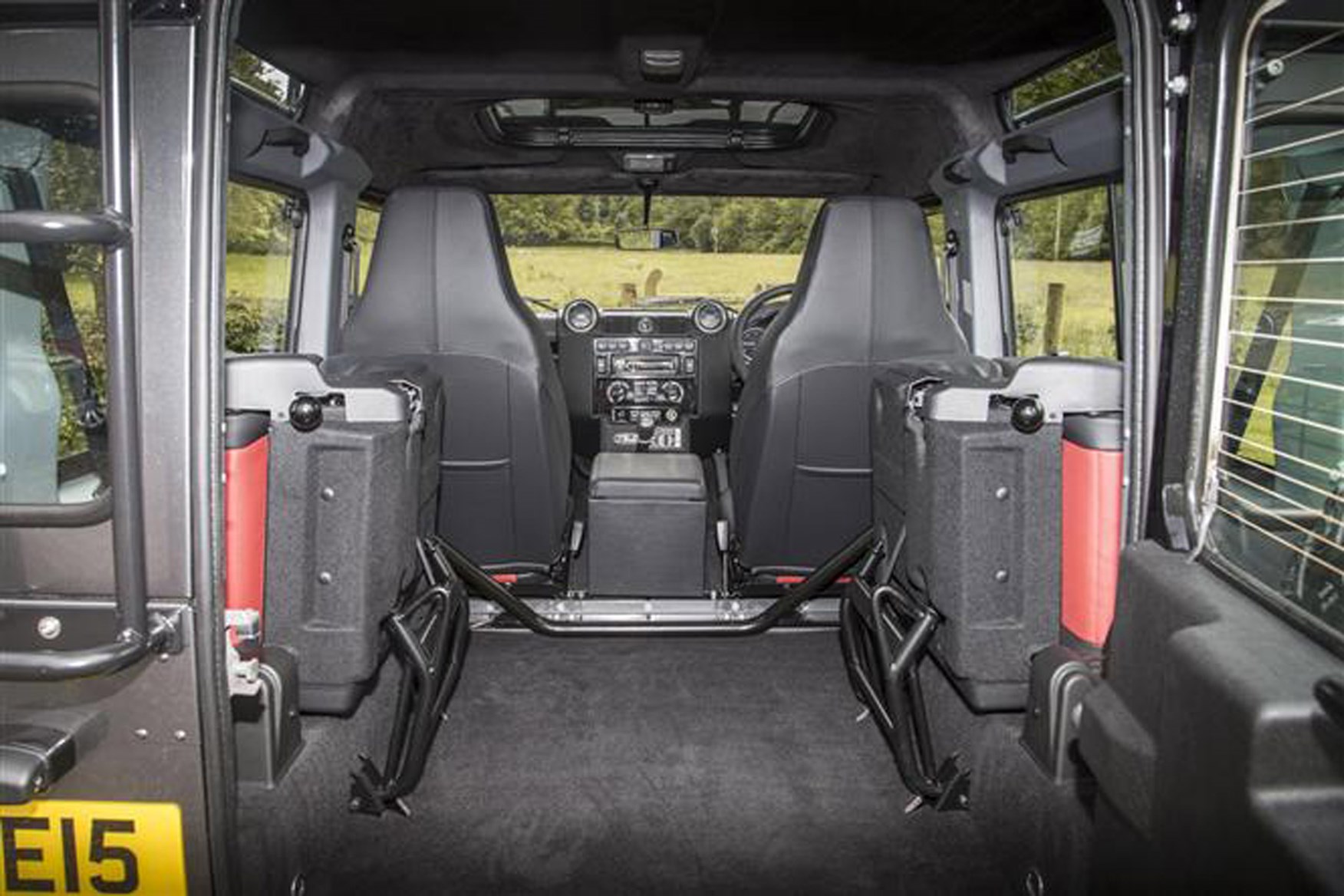 There is also a large storage box between the front seats.
Cargo bed length varies depending on the version chosen, but even the Station Wagon with five seats in place there is more than a metre's length, although the width of the tailgate on this model is rather narrow.

All versions of the 110 have a maximum payload of more than 1000kg, and are capable of towing trailers/caravans weighing up the 3500kg