Land Rover Defender 90 review (1990-2006)
PROS
Unrivalled off-road tool
Choice of body styles
Character
CONS
Poor ergonomics
Uncomfortable
Noisy
Expensive
Summary
The Land Rover Defender has matured - rather than developed - over nearly six decades as a utilitarian vehicle and is still near unstoppable when it comes to off-road driving.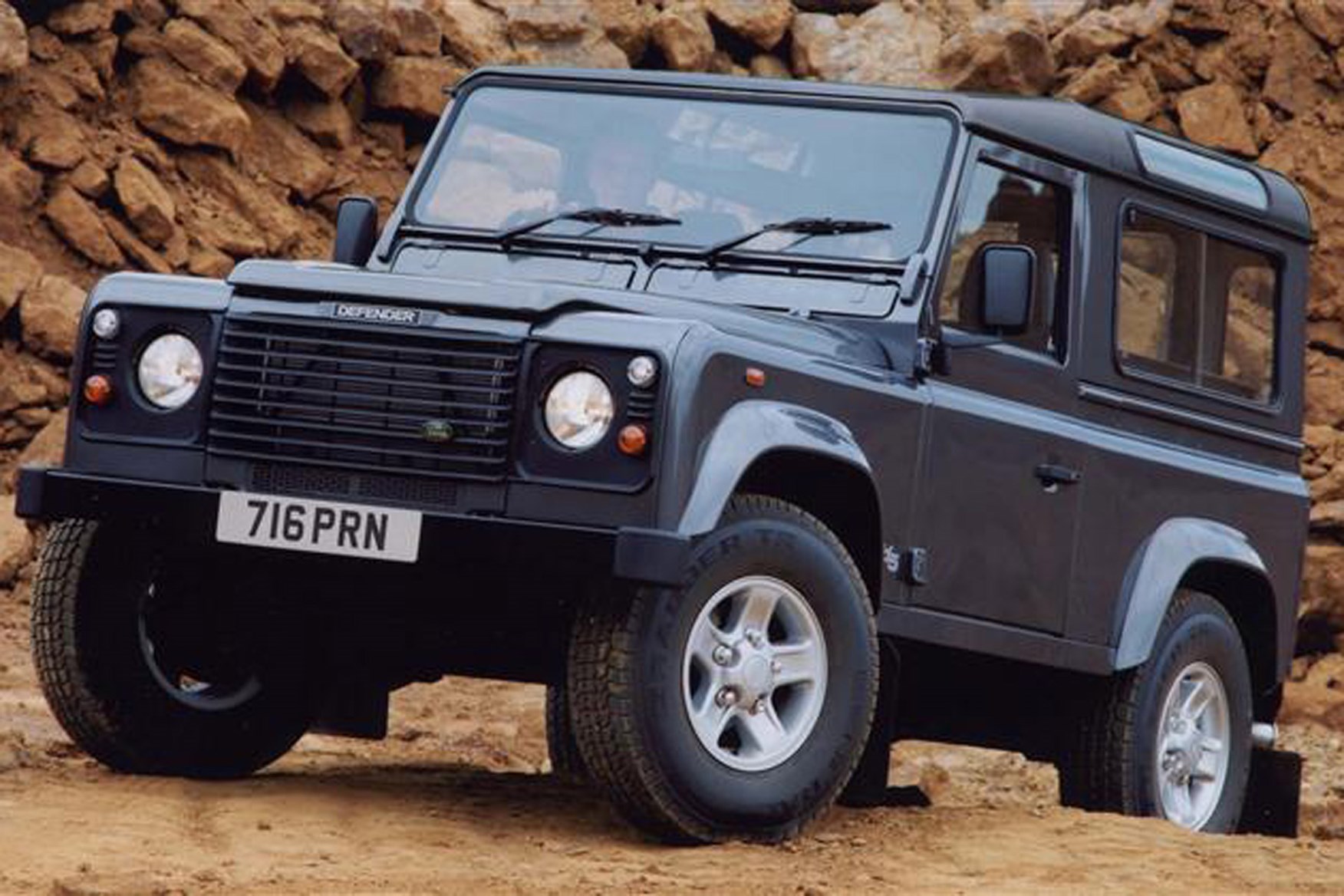 People who have grown up with Defenders (or just plain Land Rovers as they were known before 1988) will put up with the quirks, but others looking for a style statement - the iconic Defender is now also 'cool', apparently - might end up unpleasantly surprised by the lack of comfort and how much they might have paid for the privilege.
Skip to our full verdict on...
The Defender uses a slightly less powerful version of the Td5 engine used in the second generation (1998-2005) Land Rover Discovery. It produces 122hp, while 300Nm of torque comes in at 1950rpm. Few performance figures are available, but the Defender feels as if it will accelerate from 0-62mph comfortably under 20 seconds and Land Rover claims it will reach a maximum of 87mph. Not that you'd want to witness a top speed run because the engine noise becomes rather wearing by the time you've reached 60mph.
The gearchange is notchy, slow and has a long shift action, especially from fourth to fifth. Its compact dimensions means it doesn't take up much room on the road. However, it has a poor turning circle which can make parking a more difficult task.
As a vehicle designed (more than 50 years ago) to offer the ultimate performance off road, it means the Defender is compromised on-road. Tall, narrow and with a short wheelbase, the Defender is prone to body roll when cornering and occupants get thrown around on bumpy road surfaces.
Off road it's a different matter. The Defender is in its element, able to overcome virtually every obstacle in its way. Offering a set of low range gears and a manual differential lock as well as its vast ground clearance the Defender is a reassuring off-road companion whether travelling in mud, through gravel, over rocks or wading through a river.
For someone who hasn't sat in a Defender before, working out the controls could be a baffling ordeal. Air-conditioned cars have no less than seven different ventilation functions affecting the air-flow to eight vents.
The handbrake is almost out of reach, although the other control functions activated by buttons around the audio system are easily worked out.
The driver's seat has limited adjustment and anyone near six feet tall (or more) is unlikely to be able to sit comfortably.
Visibility in general is good, thanks to the high seating position and narrow pillars.
You can expect the short-wheelbase Defender to manage around 28mpg on the combined cycle.
Insurance groups are modest (group nine for the Defender 90) and residual values are surprisingly affordable.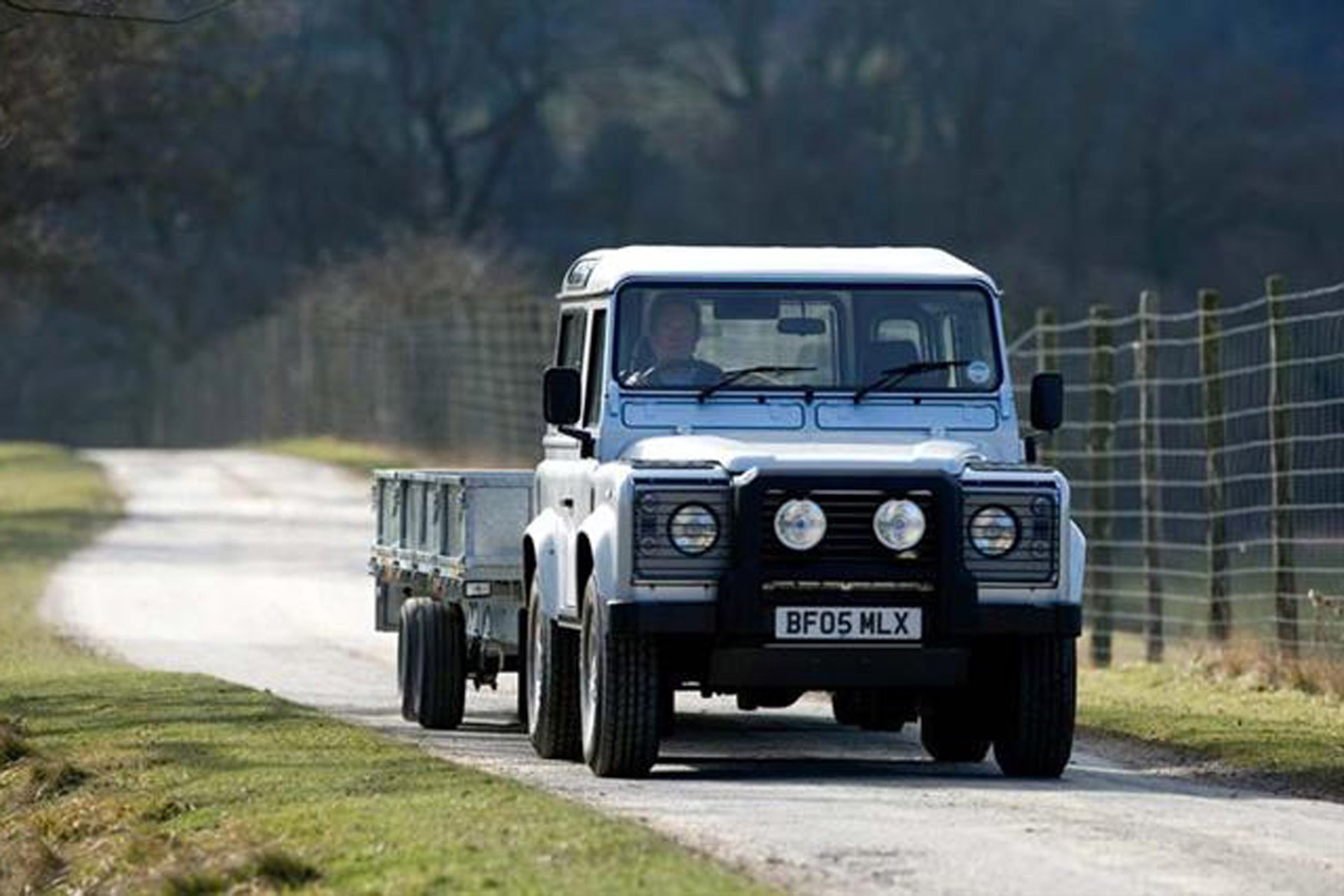 The 90 has a smaller fuel tank than the 110 version, which means fill-ups are needed more frequently.
Some Defenders are affected with problems, whether mechanical or electrical, but a high proportion of all the Defenders built are still on the roads and are relied upon to keep going in some of the harshest conditions in the world.
Airbags, three-point rear seatbelts and stability control are all items the Defender does without.
The part-time rear seats are fitted with lap belts, and the Defender comes with ABS and remote central locking on County models upwards (an option combined with electric front windows on the entry level car).
Which Land Rover Defender 90 (90-06) is best for me?