LDV Convoy review (1996-2005)
Summary
Two years after Leyland Daf Vans was subject to a management buyout in 1993, the old 400 was smartened up and became the Convoy, while its smaller brother, the 200, was renamed Pilot.
While underneath was much the same as its predecessor, the Convoy boasted a new-shape bonnet and grille and headlamps which were 40% brighter, plus wraparound front indicators and new bumpers.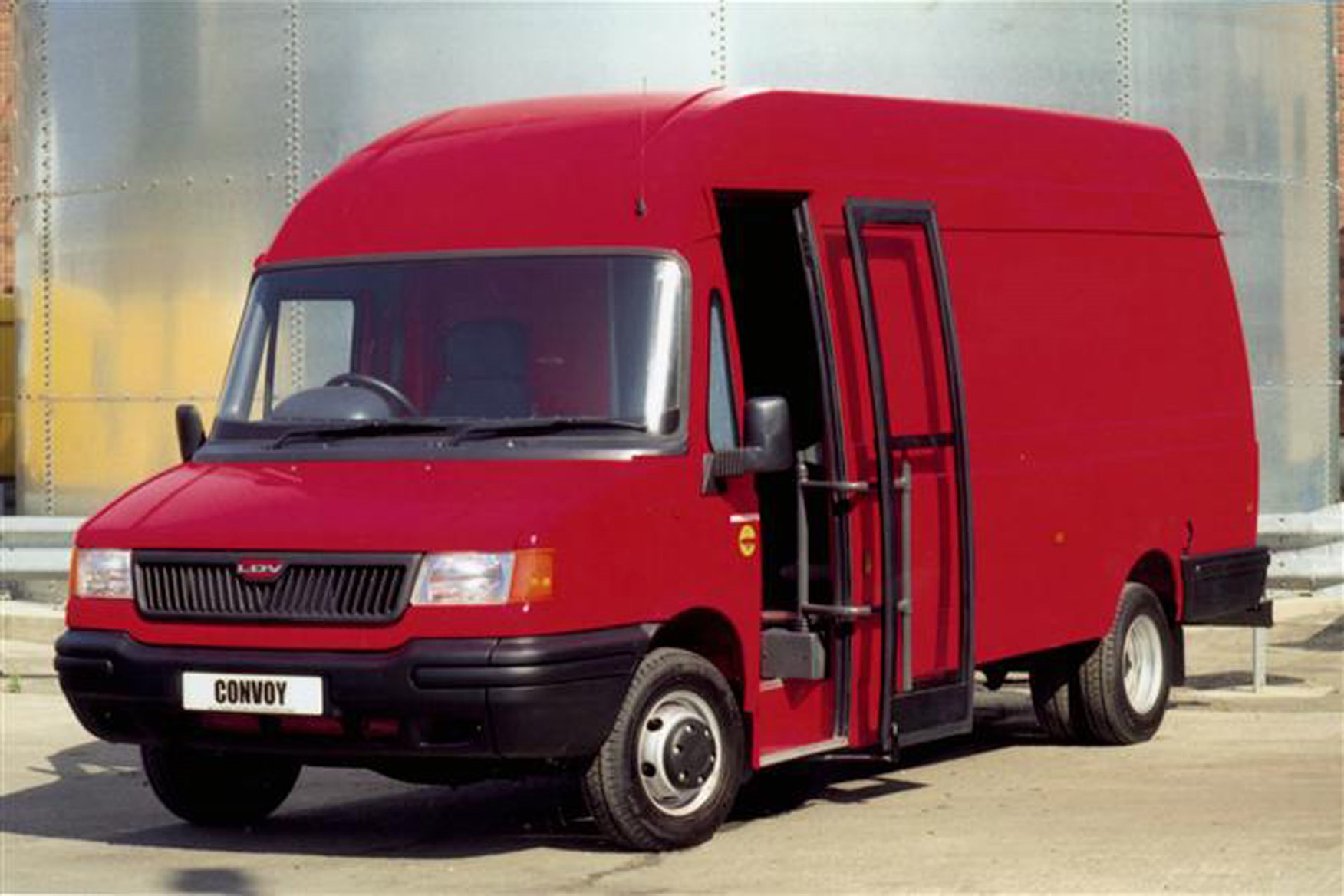 At the rear end the doors were improved. Under the bonnet, LDV replaced the old Peugeot engines with Ford-sourced ones and there were minor changes in the cab.
The Convoy is much-loved by gangmasters and suchlike in minibus format and was also a favourite of the Royal Mail. With a bargain-basement front-end price, it soldiered on in some formats against ever-better competition until the end of 2005, when LDV went into administration and was taken over by an American venture capital firm.
Skip to our full verdict on...
Anyone expecting charming road manners and slick handling is likely to be disappointed as the Convoy was not big on either. It was basically a remnant from the 1970s and handled like one, although such vehicles are built as workhorses and little else, and generally confined to modest speeds.
One engine was available, a 2.5-litre unit offering either 72hp at 4,000 rpm and 153Nm of torque at 2,000rpm or 96hp and 209Nm of torque. In 2002, these units were upgraded to newer 2.4-litre Ford Duratorq, but were still not smooth common rail units.
The Convoy's cab looked rather like a result of a raid on the old British Leyland parts bin. Eagle-eyed buyers, for example, will spot inner door handles which featured on the old Morris Marina.
But it's not all bad. The seats are comfortable enough and at least a radio/cassette player came as standard, along with a few cup holders and large door bins in both sides.
At the end of the day, the Convoy was built to supply the cheap and cheerful end of the market, so the list price was very competitive. Servicing is required every six months, which is normal for such old-fashioned engines, but LDV dealers are renowned for their cheap labour rates and parts too are cheap and plentiful.
We have heard tales of unreliability and breakdowns but they are balanced by others who swear blind by the Convoy.
There are still thousands of examples plugging away faithfully on Britain's roads, which is a good sign in anyone's book.
Airbags and ABS brakes never featured on the Convoy options lists and neither did alarms and immobilisers.
However, it is unlikely that any thieves in their right minds will want to steal a Convoy, although they might be very interested in what's inside.
Which LDV Convoy (96-05) is best for me?