Mercedes-Benz Sprinter review (1996-2005)
CONS
Pricey to buy and maintain
Rust rust rust
Summary
The Sprinter has been gracing Britain's roads in a variety of formats since 1995, and this first-generation model was for several years the fastest panel van available in the UK (until it was surpassed by the 2003-2014 Mercedes-Benz Vito 123, with its outrageous 3.7-litre V6 petrol engine).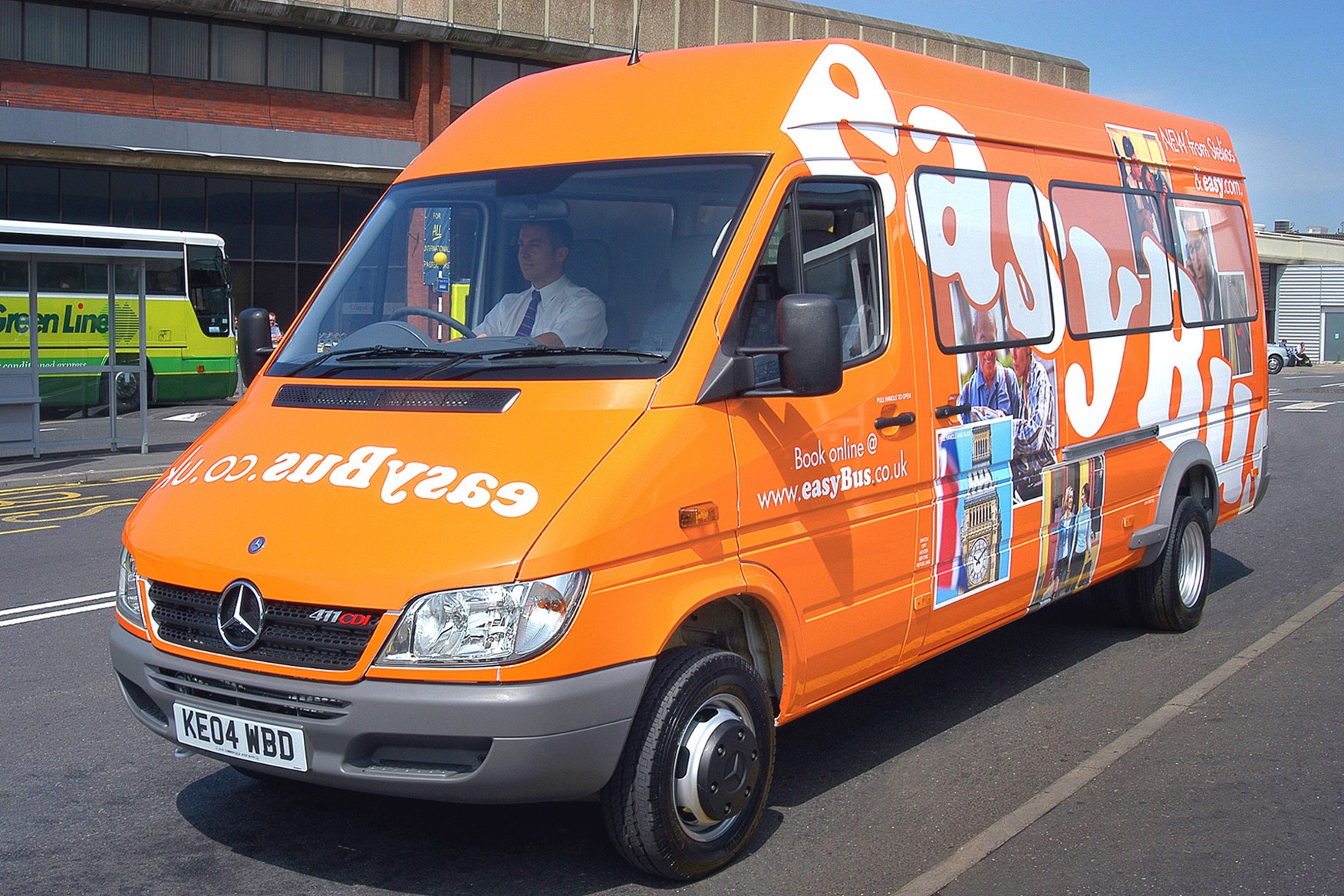 The three-pointed star on the front of the Sprinter speaks volumes, and promises Mercedes-Benz levels of build quality and handling - which this model largely delivered on when new.
But these early Sprinters are well known for suffering with rust, so examine used examples very carefully...
Mercedes Sprinter variants
Gross vehicle weights vary from 2.8 tonnes to 4.6 tonnes and in addition to panel vans with three load lengths and roof heights, there were numerous chassis-cabs, crew-cabs and minibuses variants offered.
Setting new safety standards
When the Sprinter was originally launched it was the first van to offer ABS brakes as standard on models of 120hp and above, and this was made standard across the range in 2003.
Electronic stability control (ESC - or ESP in Mercedes-speak) was also added as standard in 2003.
Skip to our full verdict on...
Buyers of used Sprinters will be pleasantly surprised by their road manners.
Five engines were on offer:
143hp

2.3-litre petrol

82hp, 109hp and 129hp

2.2-litre four-cylinder common rail turbodiesels

156hp

2.7-litre five-cylinder common rail turbodiesel
Even the 82hp diesels have passable performance, while 156hp variants are little short of hooligans and have been widely blamed for 'white van man' syndrome, such is their power and turn of speed.
The cab of the Sprinter is a very pleasing place to be.
The seats are firm and supportive and adjust in all directions, the dash-mounted gearlever is slick and smooth and the whole van exudes an air of quiet, calm efficiency.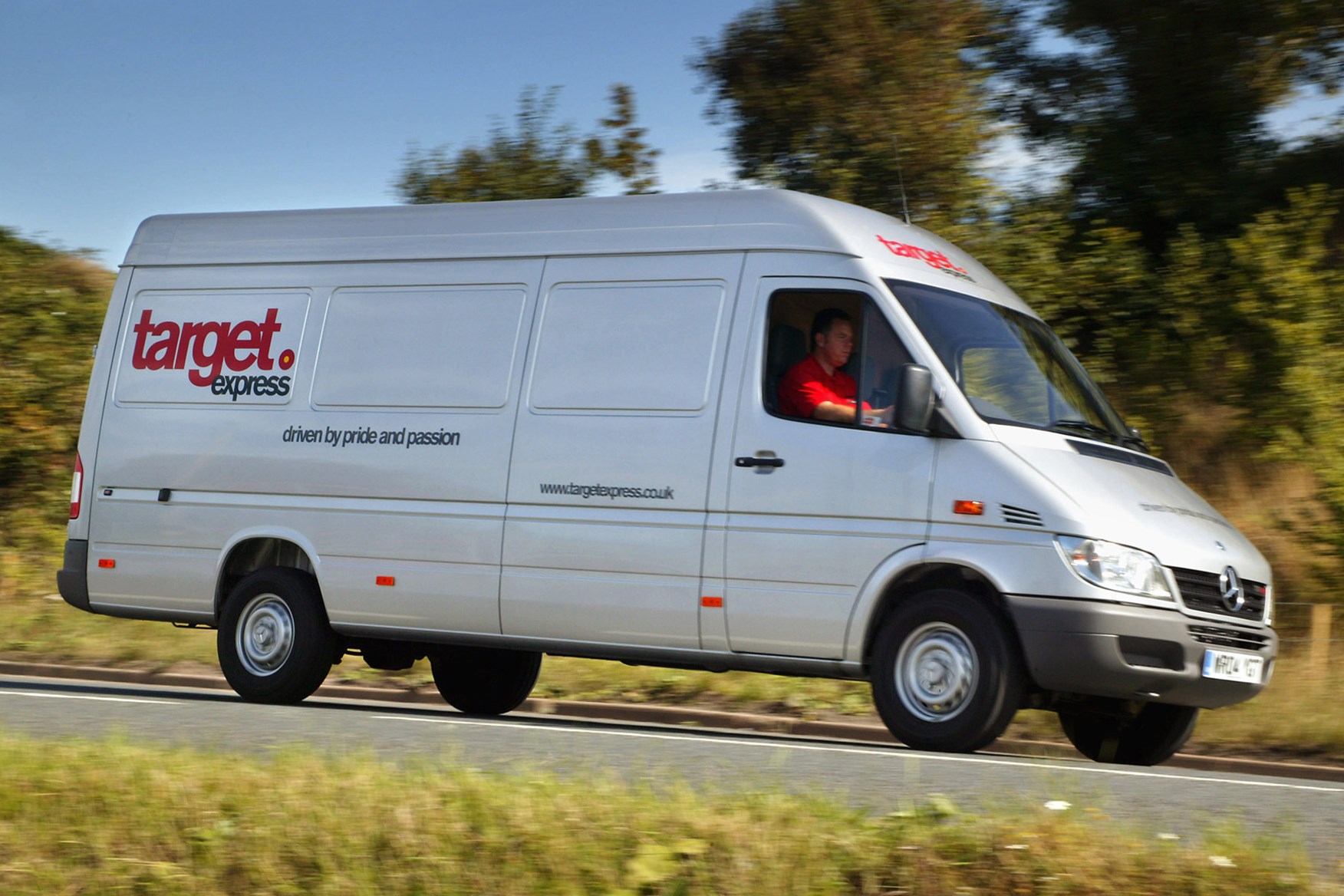 There is plenty of room behind the wheel for six-footers plus.
A radio/cassette player comes as standard and there are plenty of cubby holes dotted around the cab.
As can be expected, anything with a three-pointed star on the front is not going to be cheap.
Sprinters cost more than Ford Transits and Vauxhall Movanos new and they cost more secondhand too.
Servicing intervals range from 14,000 to 25,000 miles, depending on the model.
When new, Mercedes-Benz offered a three-year/unlimited mileage warranty on the Sprinter, which was unusual at the time and spoke volumes about its faith in the product.
The bad news is that when Sprinters go wrong, they cost more to fix than some other makes, as parts are expensive and labour rates are dear.
The good news is that, rust issues aside, then do tend to last rather well. However, do inspect service and MoT history very carefully, and don't expect anything that's racked up hundreds of thousands of miles to be flawless.
Levels of safety on the road depend on the model chosen.
With ABS brakes and electronic stability control (known as ESP), which corrects the van in the event of a sideways skid, on board there wasn't a safer van of its generation on the road.
But here's a curious thing – despite the fact that Mercedes-Benz boasts endlessly about how safe its vans are, throughout the life of the first two generations of Sprinter, a driver's airbag remained an option, so vehicles coming off a fleet may well not have one.
On the security front, once again it depends on what paid-for options have been specified when the van was new.
An immobiliser came as standard, while an alarm and central locking were only optional.
Which Mercedes-Benz Sprinter (95-06) is best for me?