Mercedes-Benz Sprinter dimensions (2006-2013)
Available in three roof heights and four body lengths, the Sprinter offers capacities ranging from 7.0 to 17.0 cubic metres. The Gross Vehicle Weight ratings range from 3.0 to 5.0 tonnes.
You can order extra strong single wheels on the back in place of double wheels to give a maximum space between the rear arches of 1350mm. They're beefy enough to handle up to 4.6 tonnes.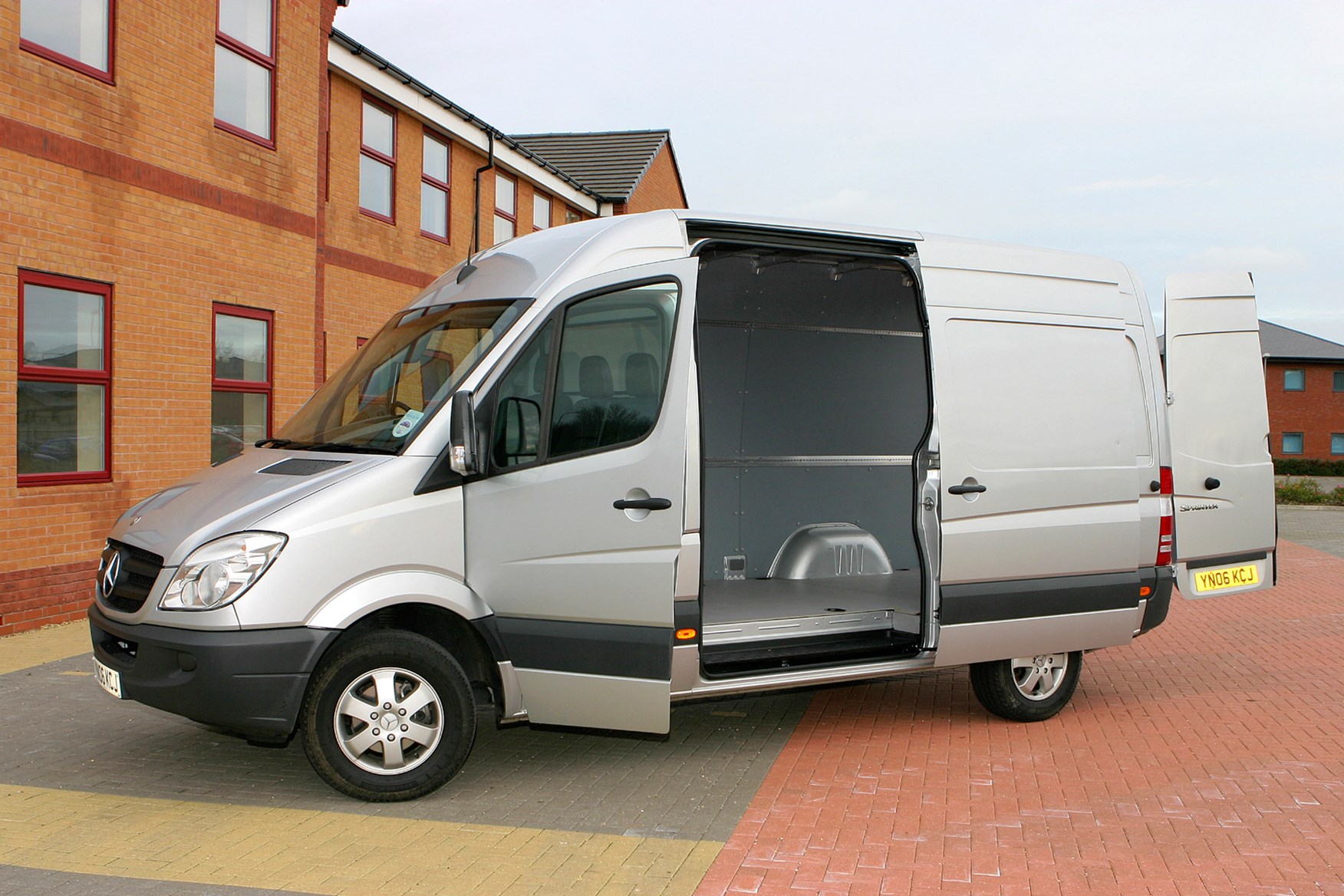 Loading width for the sliding side door is a class leading 1300mm.
An optional remote-control powered-door means you can keep the keys in your pocket and as you walk up with your arms full, the door slides open.
There are ample load securing and anchoring features, and numerous bulkhead and lining options.