Mercedes-Benz review (2003-2014)
PROS
Excellent build quality
Wider range than before
Stylish looks
Lots of safety systems
CONS
A bit pricey
Earlier models suffered from rust
Poor refinement.
Summary
The second-generation Mercedes-Benz Vito is a highly competent medium-sized panel van, also offered in window and multi-seat versions.
Two wheelbases, two roof heights and three body lengths were available.
All diesels were modern for the time and economical, with automatic gearbox options and a powerful V6 petrol version also available if speed is of the essence.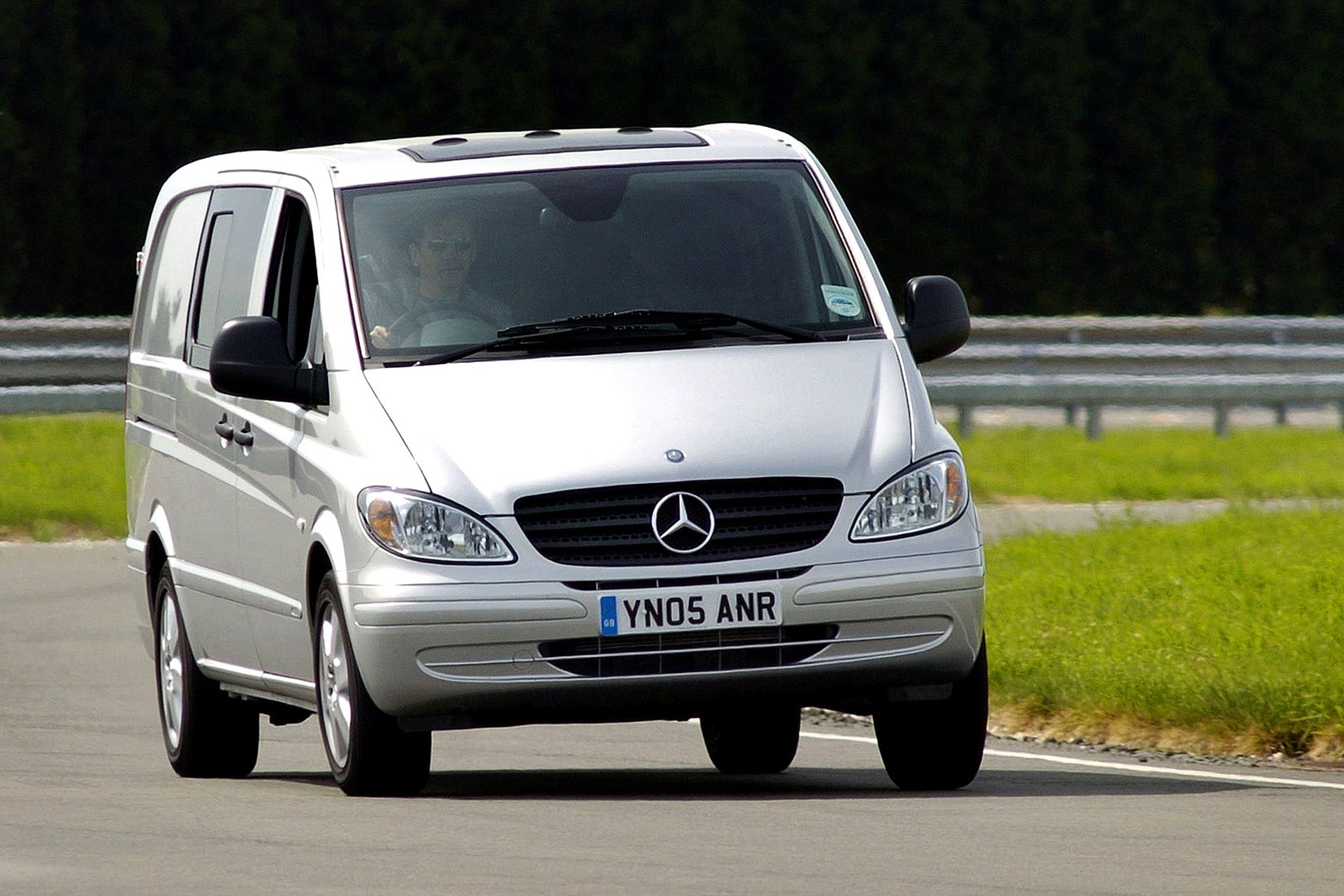 Build quality improved greatly since the Vito's early days, and in 2014 ranked as one of the most reliable vans on UK roads (see the 2014 Van Reliability Survey for the full results).
The Vito also probably has more safety features as standard than any van of its type, with airbag, anti-lock brakes and electronic stability control (ESC) all included.
In short, although pricey when new (and still costly used), this is a great panel van, which should cope with almost anything an owner might ask of it.
The second generation Mercedes-Benz Vito was replaced by the third generation Mercedes-Benz Vito in 2015.
Skip to our full verdict on...
The Vito has excellent road manners, and the 109hp and 150hp turbodiesel engines pack a serious punch. In fact, even the 88hp version of the diesel engine is fine for light-load work.
The engines are refined, and the Vito is easy to drive, with good feel from the steering and a comfortable ride under part-load.
There is also a low-volume V6 petrol version which uses an engine that started life in the Mercedes-Benz S-Class. This 3.7-litre lump produces 231hp and turns the Vito into a high-performance machine.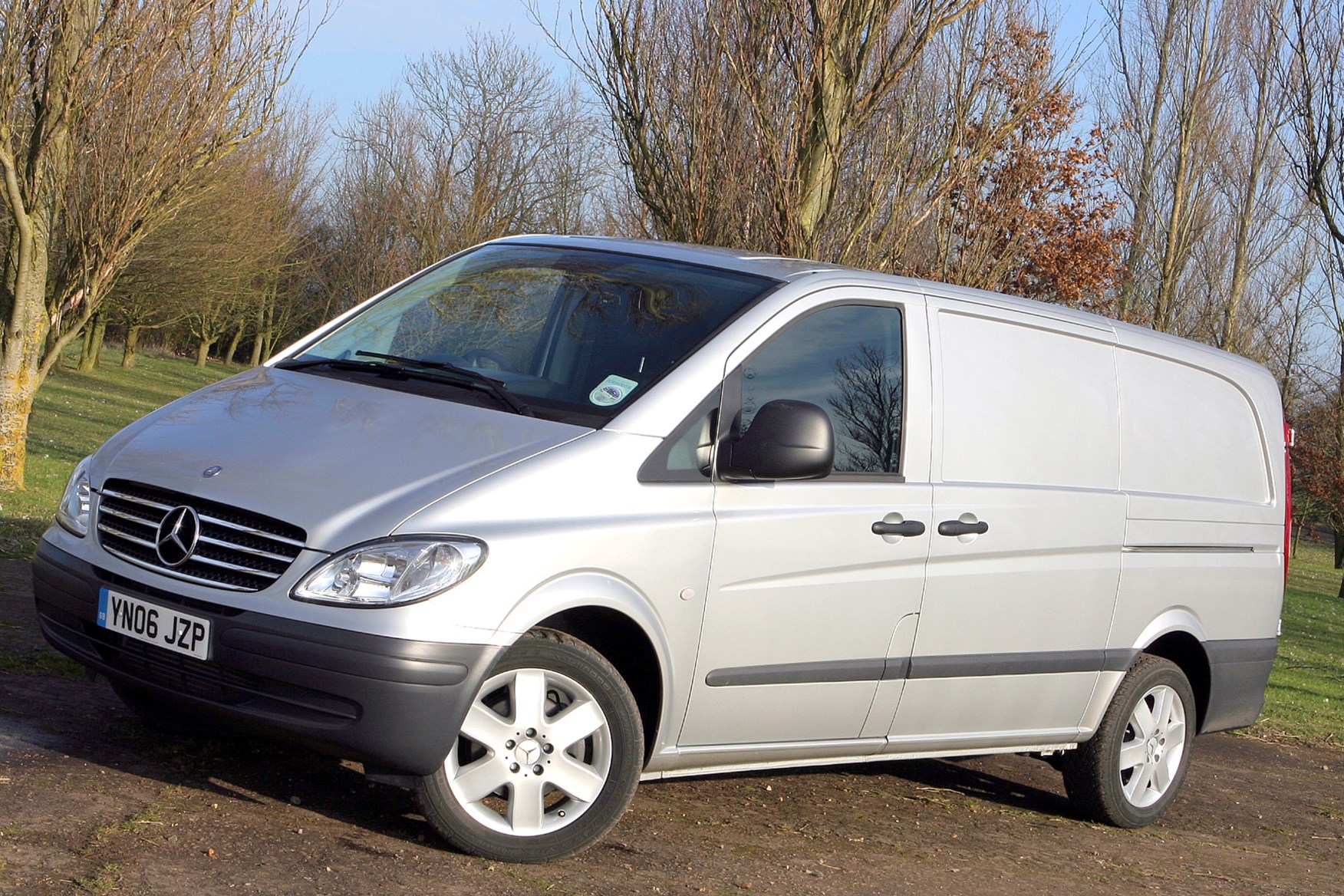 An even more appealing option became available in 2006 in the form of the 204bhp V6 turbodiesel 120CDI, which gives high performance along with good fuel economy.
Automatic transmission is standard on the V6s and optional on the 109hp and 150hp models.
Although the driving position is elevated compared with a car, the Vito is still rather car-like to sit in.
Instruments are clear and easy to read, while switches and controls have a high quality feel to them.
Visibility is good, helped by the large door mirrors.
The Vito was quite expensive to buy, and labour rates at Mercedes-Benz commercial vehicle centres aren't cheap. However, it is a high-quality van and holds its value very well... so you do get what you pay for.
Diesels are cheap to run, the petrol V6 not so much.
Any well-maintained Vito should be capable of high mileage and a long life.
The Vito comes with a driver's airbag as standard as well as anti-lock brakes, emergency braking assistance, traction control and electronic stability control (ESC), which can help correct the van's line during a skid and potentially prevent accidents happening.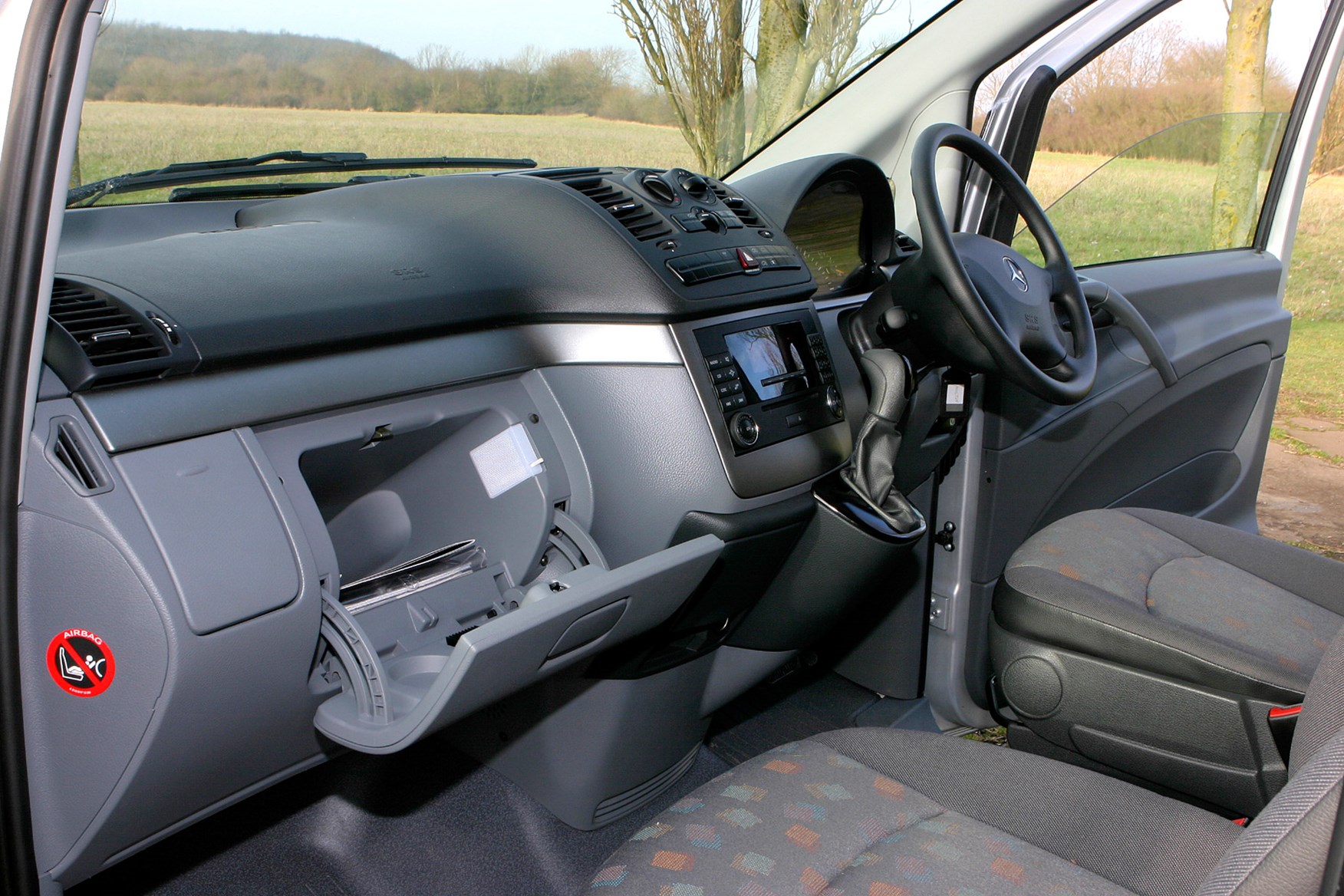 Passenger airbags are optional (with single seat or bench-seat sizes), as well as side airbags (available in conjunction with the optional luxury seats).
Which Mercedes-Benz Vito (03-14) is best for me?