MINI Clubvan dimensions (2012-2014)
The MINI Clubvan comes with a sturdy internal bulkhead cage as standard. It is made from a solid aluminium bar with a much larger steel mesh upper to protect the driver and front passenger if cargo slides forward. It also means that the full height of the cargo bay can be used.
Six heavy-duty attachment loops come as standard which can be used with a cargo net to prevent your loads from sliding around in the cargo bay.
Carrying capacity on the MINI Clubvan is 0.86 cubic metres (860 litres) but rivals put the MINI in the shade.
The Ford Fiesta Van has one cubic metre of carrying capacity as does the Fiat Grande Punto.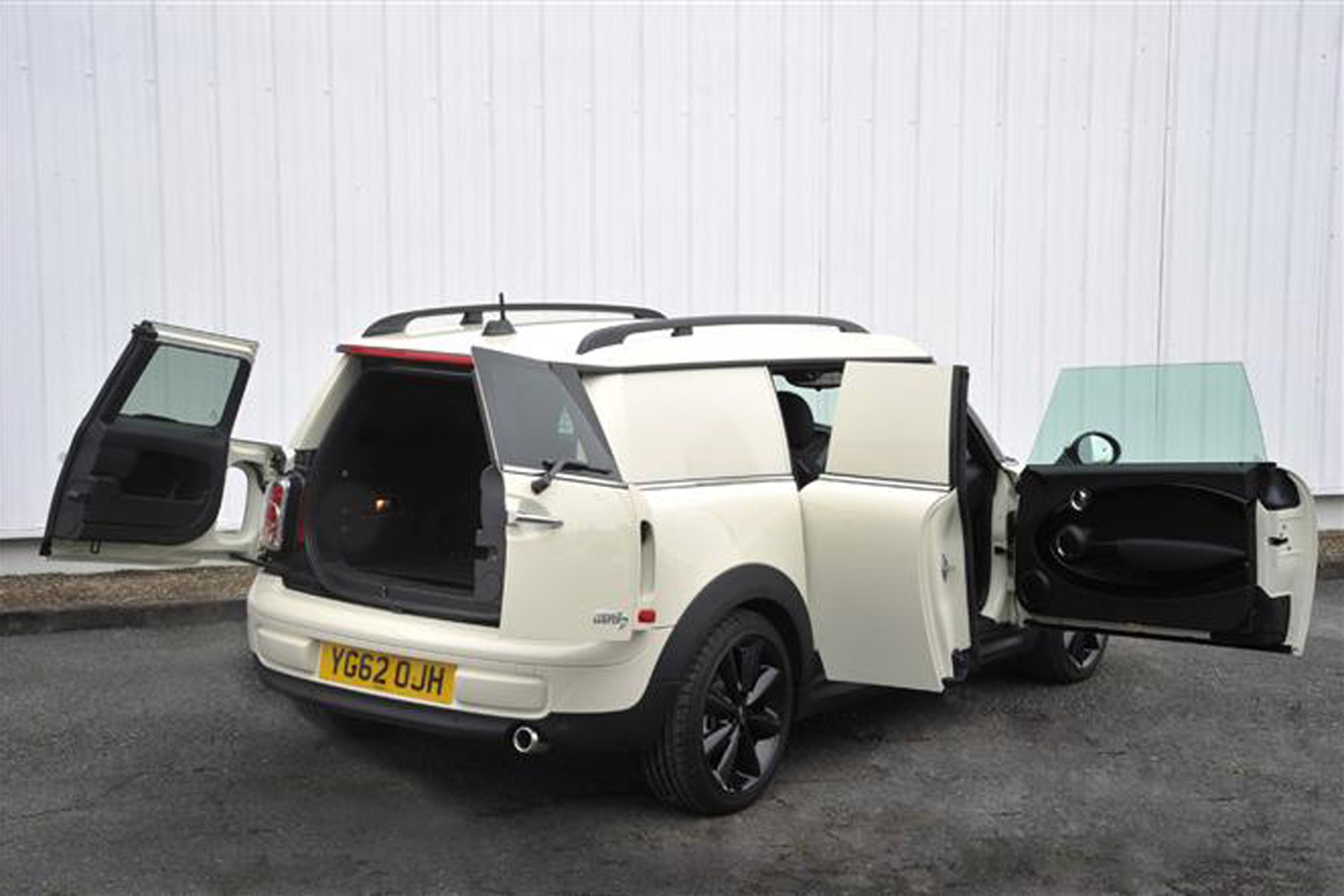 Loading and unloading is painless thanks to the wide-opening double doors on the rear or via the door on the driver's side.
The MINI Clubvan has a maximum payload capacity of 500kg - that's around the same as a Ford Fiesta Van.