Mitsubishi Shogun dimensions (2007-on)
A 'needle punch' carpet (looks a bit like thick felt) lines the cargo area floor but it may not be suited to heavy duty operations. There is half-height plastic panelling (the top half is fabric) and a half height solid bulkhead, with steel mesh covering the top half.
The Shogun has a wide opening rear cargo door that reveals a fairly limited load space, measuring 1.12 and 1.79 cubic metres on the short and long wheelbases respectively.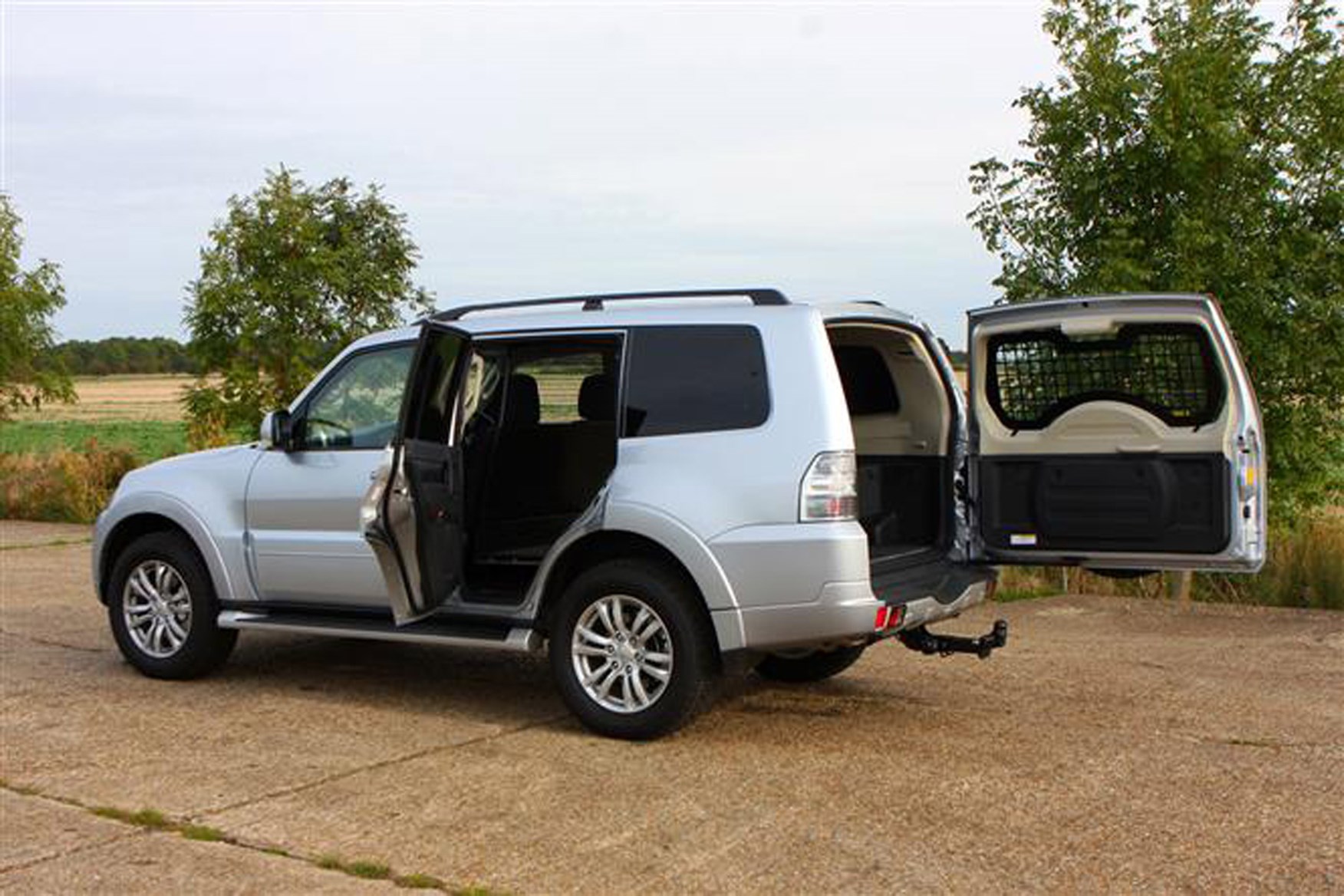 Both measure 1,395 wide and 1,105mm high, and 840mm on the short or 1,430mm on the long
The Shoguns's payload falls well short of the class average at 465kg and 635kg for the short and long wheelbases respectively, although it has a respectable towing capacity of 3 tonnes and 3.5 tonnes.