Nissan Cabstar dimensions (2007-on)
Constructed from GRP, features include a polyester translucent roof, Wizadeck flooring, one set of Aeroquip lashing bars and two levels of lashing rails. Twin rear doors are standard, while a rear roller shutter door is available.
Topping off the Cabstar range is a variety of tippers and dropsides, spread over standard and crew cab models, and with three wheelbases to cope with everything from landscape gardeners to scaffolders.
The 3.4 tonne tipper features heavy duty folded mild steel headboards and a three-stage ram taking it to the fully raised position in 20 seconds.
The Good-To-Go range of 'off-the-peg' conversions is impressive. It includes a choice of 3.5 tonne box van conversions across all three wheelbases with load volumes from 14.3 to 19 m3.
Refrigerated options on the 3.5 tonne single cab Cabstar come in capacities ranging from 10.8 to 15.4 m3.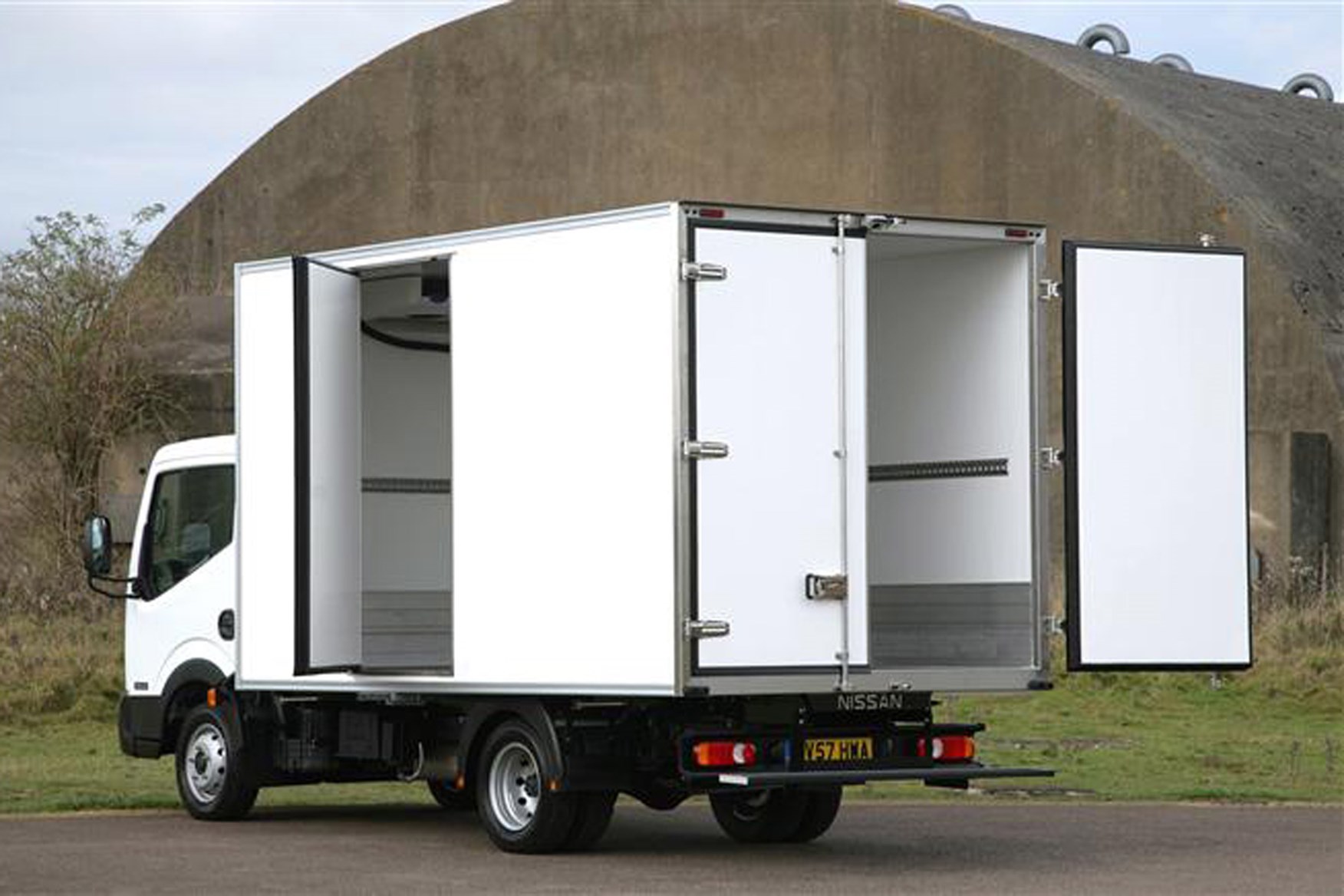 Dropside load lengths start at 3,160 mm, extending all the way to 4,600 mm.
The tipper bodies accommodate load lengths from 3,180 to 3,500 mm.

The range is impressively flexible with three different wheelbase lengths, two cab types (a single tilt cab and a double cab) and three gross vehicle weights of 3.4 tonnes, 3.5 tonnes and 4.5 tonnes.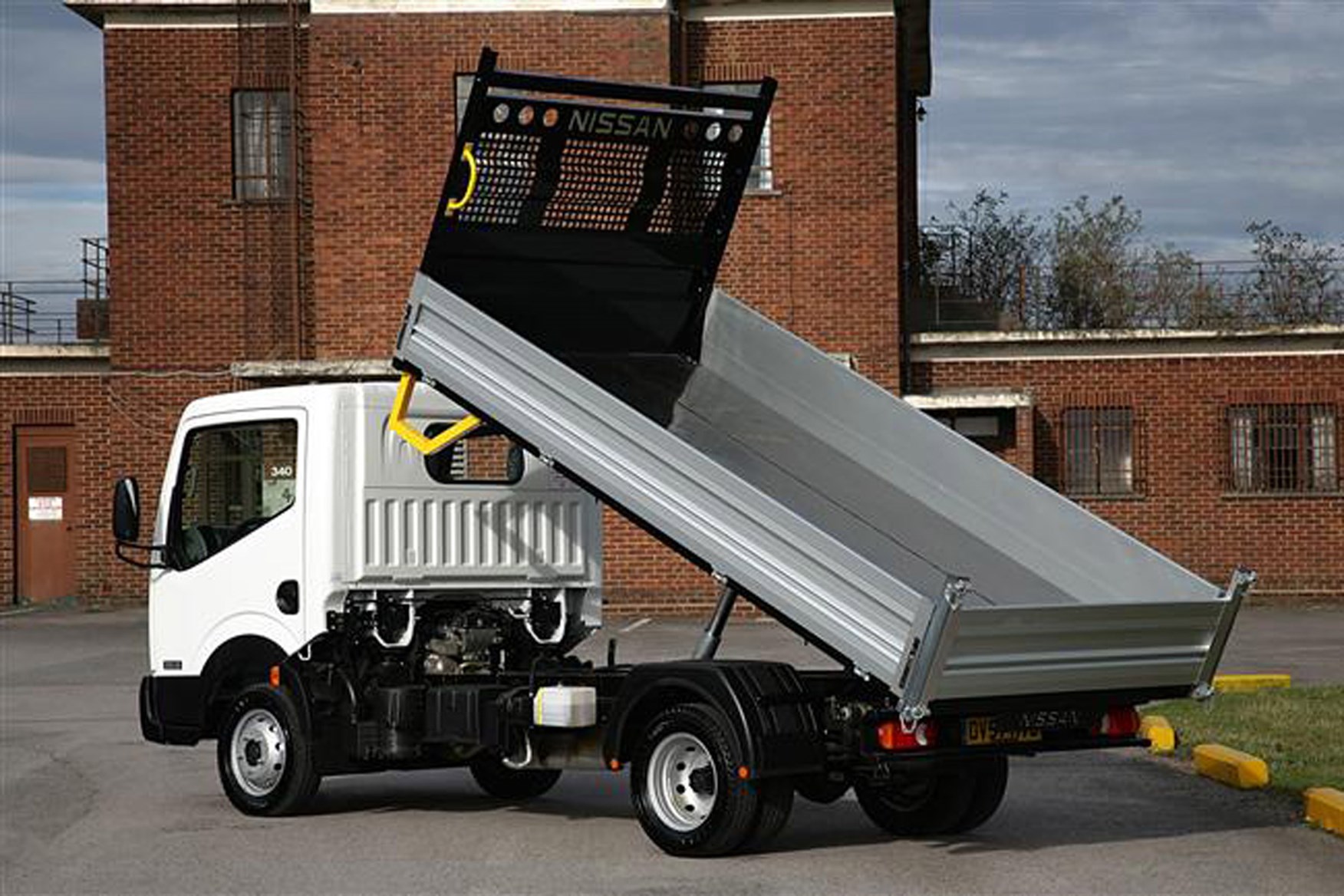 The short wheelbase model is offered in 3.4 tonne single or 3.5 tonne and 4.5 tonne twin rear wheel forms, while all medium and long wheelbase models are rated at 3.5 or 4.5 tonnes with twin rear wheels.
Dropside payloads range from 1,239 to 1,521 kg.