Nissan Interstar review (2002-2003)
CONS
Sparse standard specification
Summary
Thanks to its tie-up with Renault in the late part of the last century, Nissan suddenly found itself able to plunder Renault's van ranges wholesale and re-label them with Nissan badges. Thus the Japanese manufacturer ended up with one of the widest light commercial vehicle ranges in the world.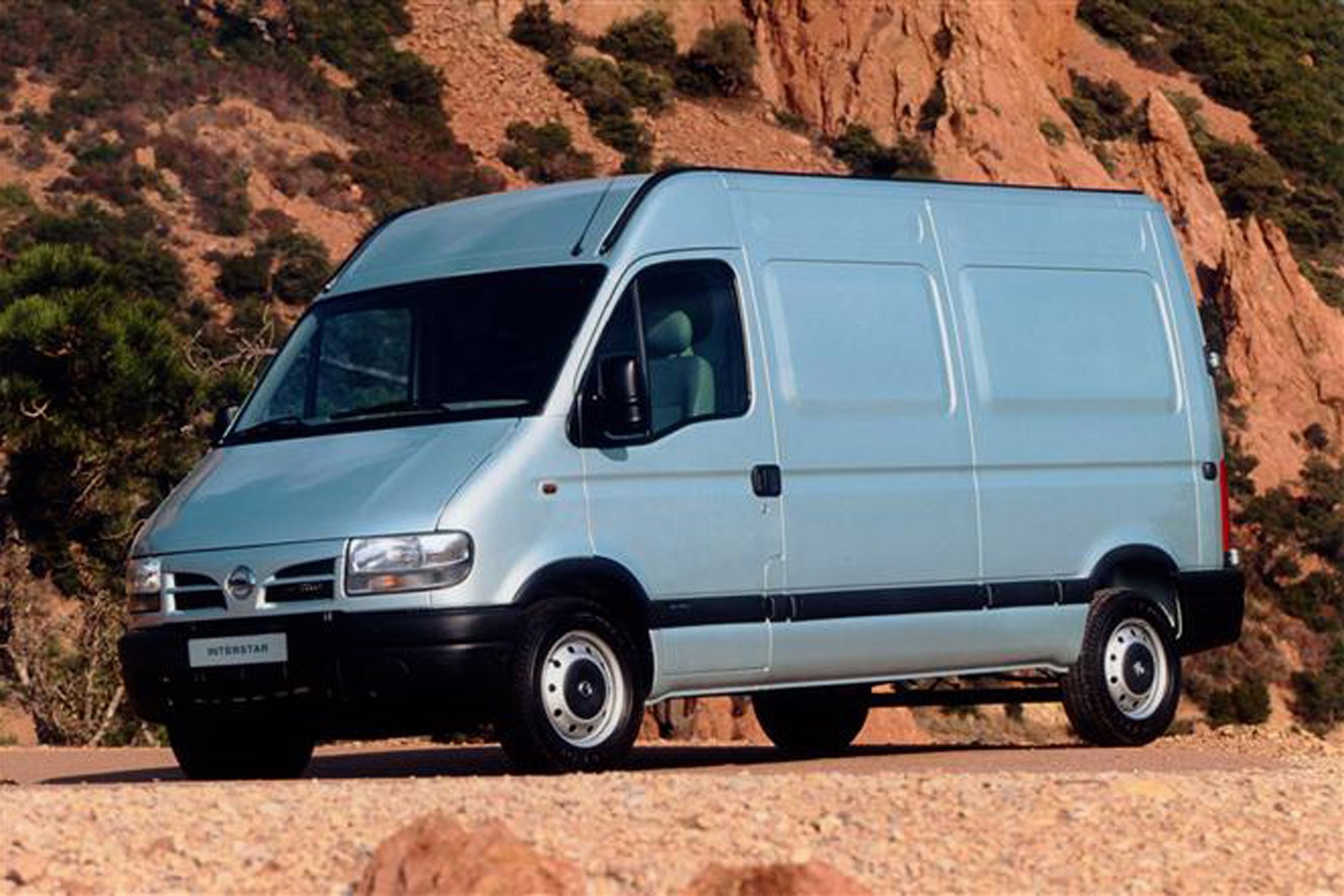 The Interstar first appeared in 2002 and was a rebadged Renault Master. This van also appears with a Vauxhall badge too, and a Movano moniker on the back - the world of vans can be a complicated place sometimes.
The first Interstar offered common rail powerplants at 1.9-litres, 2.2-litres and 2.5-litres. Gross vehicle weights ranged from 2.8 tonnes to 3.5 tonnes, which meant that at the bottom end there was some cross-over between it and the stylish and very drivable Nissan Primastar, which was a rebadged Renault Trafic.
Skip to our full verdict on...
The Interstar's 1.9-litre unit offers 82hp and 200Nm of torque, the 2.2-litre has 90hp and 259Nm of torque and the 2.5-litre offers 115hp and 289Nm of torque. Both engines are Renault's legendary diesel units.
Such figures look relatively puny nowadays with vans offering anything up to 180hp, but for everyday purposes, the Interstar proves a willing partner. Despite its size, it is a nimble and able performer on the roads and will delight the driver with its crisp cornering and nicely-weighted power steering.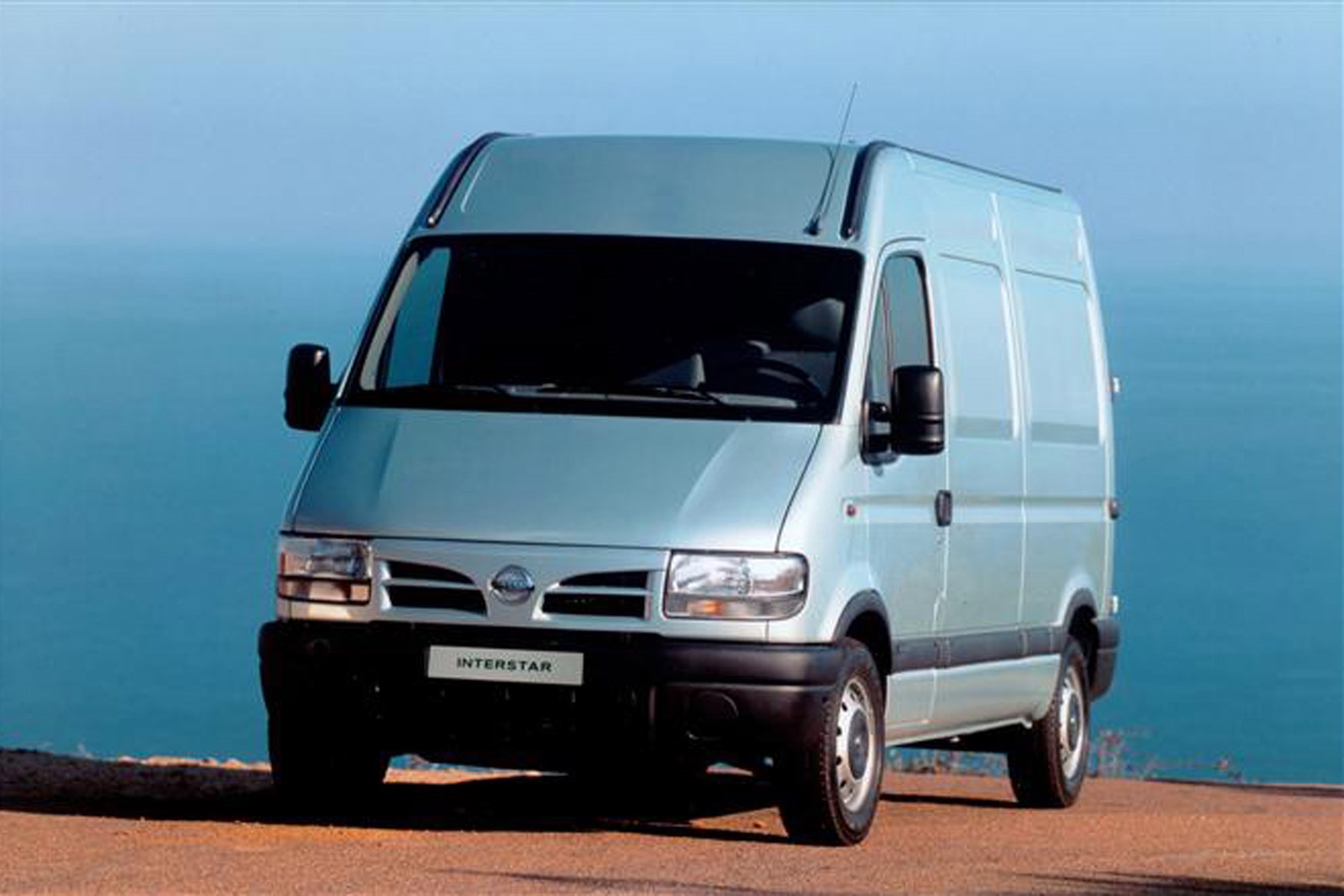 As with most vans, the Interstar is at its best with a half-load of cargo aboard, which takes the skittishness out of the ride. On the minus side, the gearchange had not yet migrated to the dash at this time and was not the best in class by any means.
As with many vans at this time, creature comforts were not exactly in abundance. There were plenty of goodies on offer – air conditioning, metallic paint etc – but they were all paid-for options and most buyers of new vehicles didn't bother.
On the plus side, the Interstar has a superb drivers seat that is firm and supportive on long journeys
As the Interstar featured all common rail diesel engines, power, fuel economy and long servicing intervals all came as part of the package, keeping running costs to a minimum.
The 2.5-litre unit is especially frugal. Oil changes are needed every 20,000 miles.
Nissan's Interstar engines are Renault ones and labelled dCi. They are legendary for their frugality and longevity and feature in many Renault and Nissan cars too.
With proper servicing and a light right foot they should be good for a couple of times round the clock on the speedo.
Nissan did not offer a driver's airbag and ABS brakes as standard. Both remained on the options list and thus, it is unlikely that most secondhand Interstars offered for sale will have them.
On the security front, central locking and an immobiliser came as standard but an alarm was a paid-for option.
Which Nissan Interstar (02-03) is best for me?