Nissan Pick-Up / Navara review (2001-2005)
CONS
Bouncy handling
Cramped rear
Summary
Whether you're using the Navara as a second car (a lifestyle choice as Nissan puts it for surfers, bodyboarders and mountain bikers) or simply using it to shift men and materials on a building site, you'll appreciate why Navara is the best pick-up of its generation.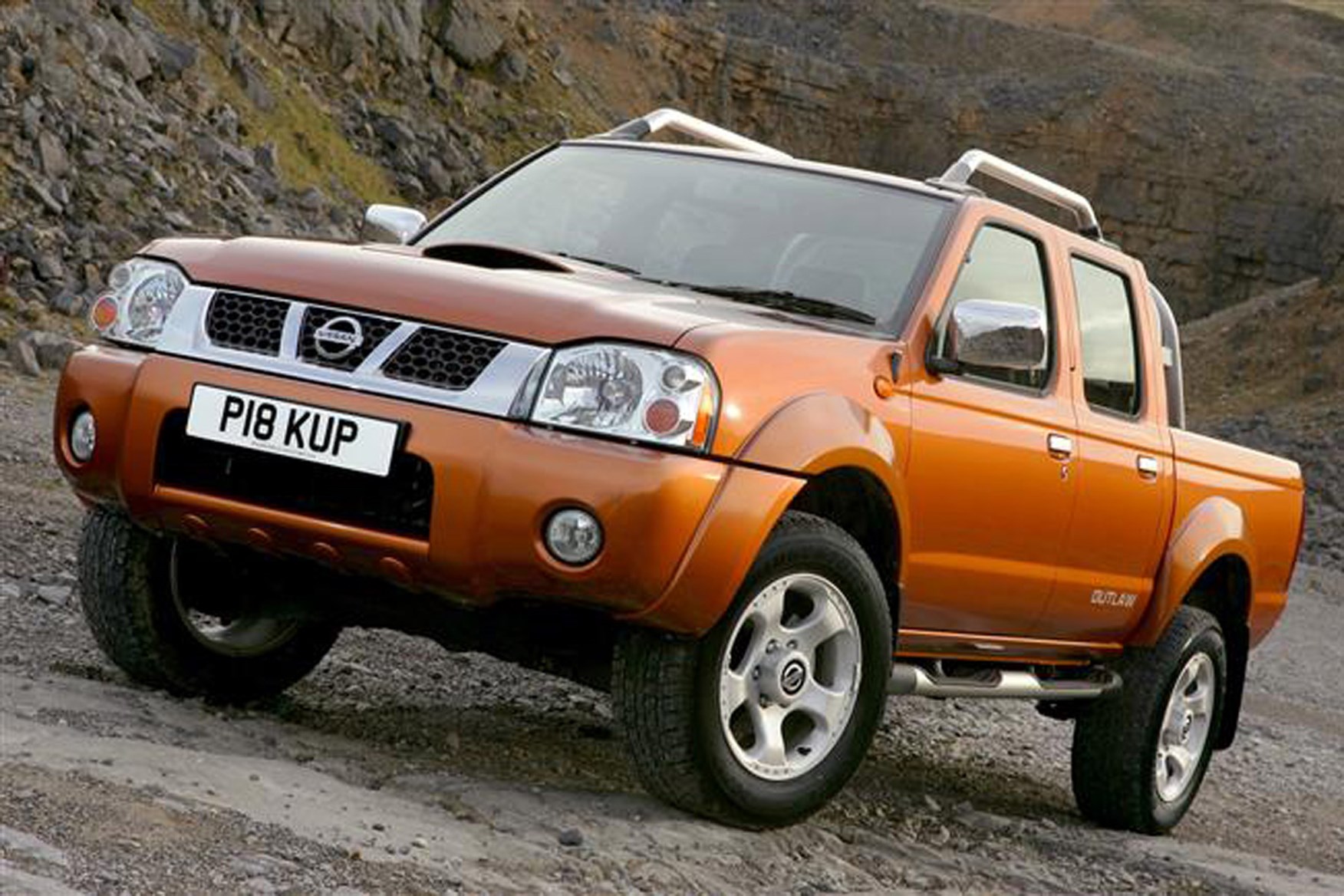 Available as a single (known simply as Pick Up, rather than the Navara), double or king cab, with a powerful 2.5-litre Di diesel engine, the Navara set the standards that nearly all pick-up manufacturers now follow.
An all-new model was launched in Summer 2005, but this generation still makes a fine used buy. Special editions such as Outlaw add extra kit for a more comfortable drive.
Skip to our full verdict on...
The Navara is one of the best pickups around on the road, with acceptable - if rather light - steering, a good gearchange and powerful brakes. Although it's far from being nimble, can be tricky to park and suffers from bodyroll (like all in this class), it is powerful and quick.
The 2.5-litre Di diesel has 133hp and those looking for pulling power will be pleased to see 304Nm of torque on offer. There's a decent turn of speed for a vehicle of this type, with 0-62mph achieved in 11.7 seconds for the two-wheel-drive single cab and 13.8 seconds for all other models.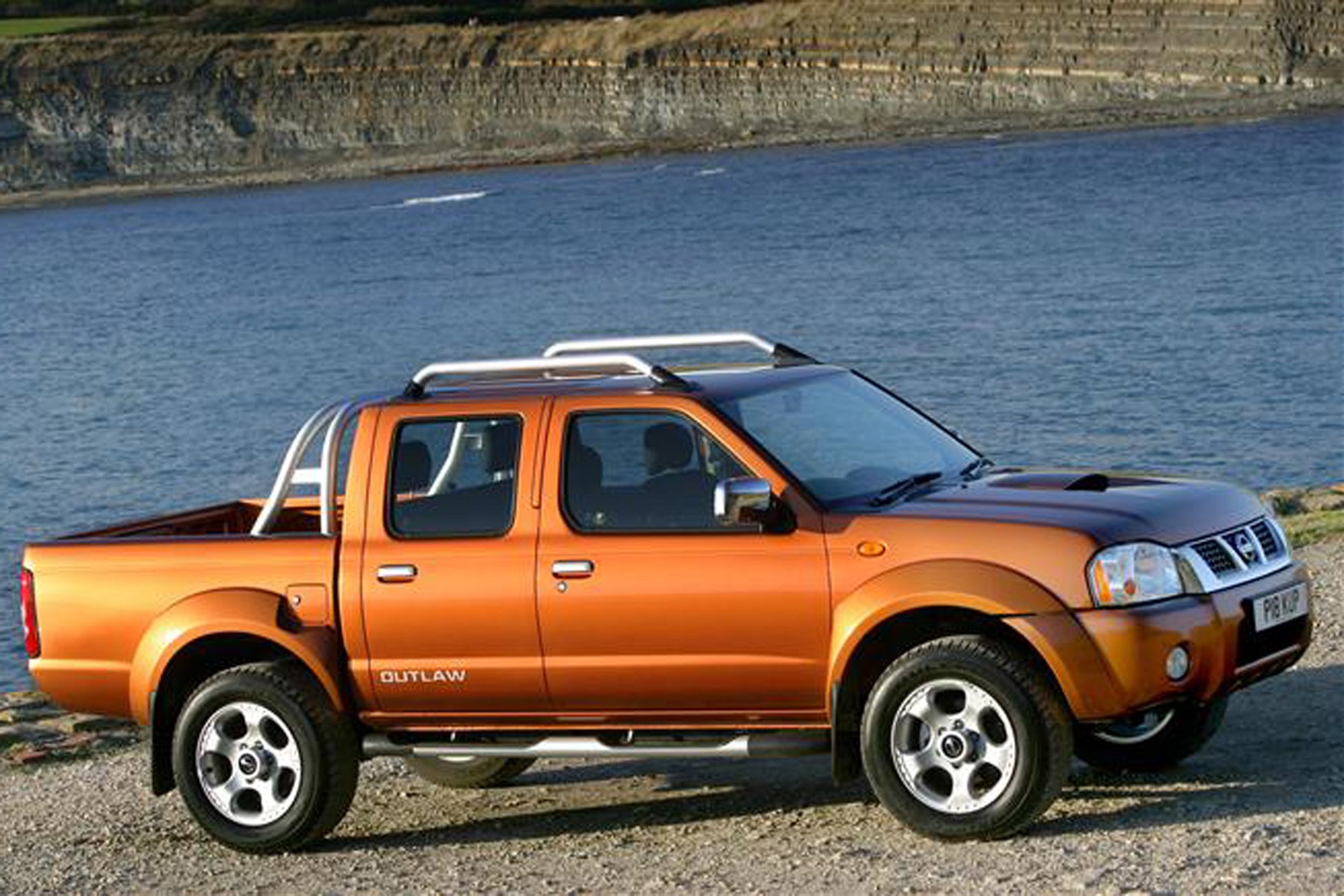 It has the ability to carry seriously heavy loads, or get out of trouble in the mud. All cars have selectable four-wheel-drive, with the exception of one model in the single-cab line-up which is two-wheel-drive.
Unloaded, the suspension, which is rather crude by passenger car standards, can be a bit on the rough side, as it's designed to carry heavy loads. But it's still much better than many other pick-ups of this age.
One of the Navara's big advantages is its raised driving position. It's comfortable for a commercial vehicle. You get a commanding view and it's possible to see over the tops of cars in front, although visibility out of the back can require some neck-craning and when it's fully loaded, obviously, it's more restricted.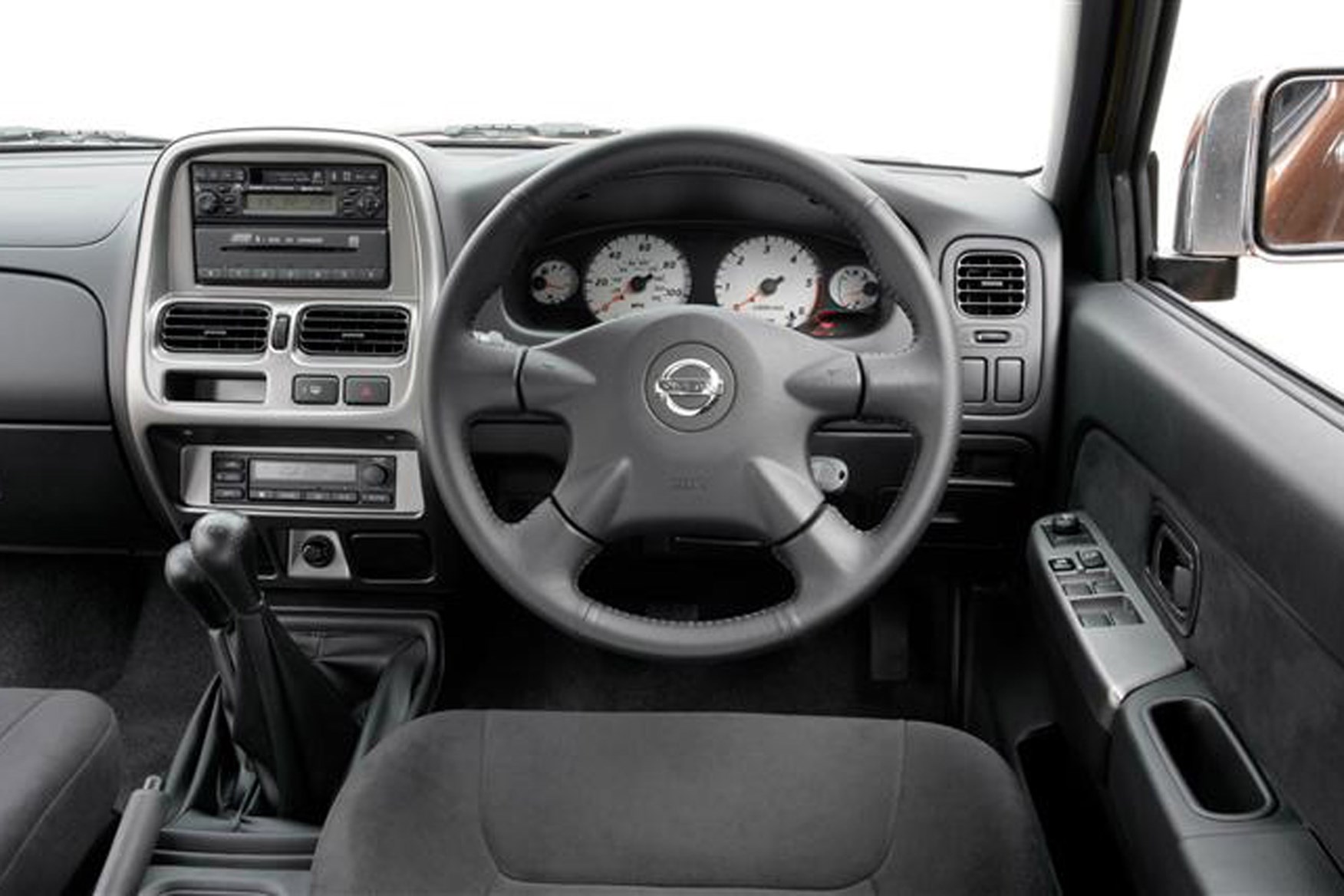 Despite the Navara's workman roots, the cabin isn't as utilitarian as you may expect. The dash is clear and simple with big, heavy duty buttons.
The Navara compares well to other pickups in this class, returning up to 30mpg. The 4x4 models in the range have a 6000-mile service interval, while the 4x2 is every 12,000 miles.
Every model had a three-year 60,000-mile warranty
Nissan's made a name for itself with the durability of its vehicles. The Navara's a great example of this: it's tough, rugged and has a strong 2.5-litre engine. It's designed to stand up to serious abuse - something that it does very well.
It's pretty good by pickup standards. ABS has been standard on the Navara since 2002 and there's also twin airbags and seatbelt pre-tensioners on offer, although stability control isn't available. It would have been useful for a vehicle with high sides and a large weight, as it doesn't have the law of gravity on its side.
This model also gets remote central locking and an immobiliser as standard.
Which Nissan Pick-Up/Navara (01-05) is best for me?