Nissan NV200 dimensions (2009-on)
Accessing the load area is made easy by the double rear and twin side-loading doors - one comes as standard while the other is a cost option. There is some intrusion from the wheel arches, but this is minimum and doesn't stop the NV200 being able to carry two standard sized pallets.
Load length on the NV200 is just over 2 metres with a width of 1.5 metres. This gives is an overall volume of 4.2 cubic metres, making it one of the most spacious and versatile vans of its size. The electric e-NV200 has identical load space.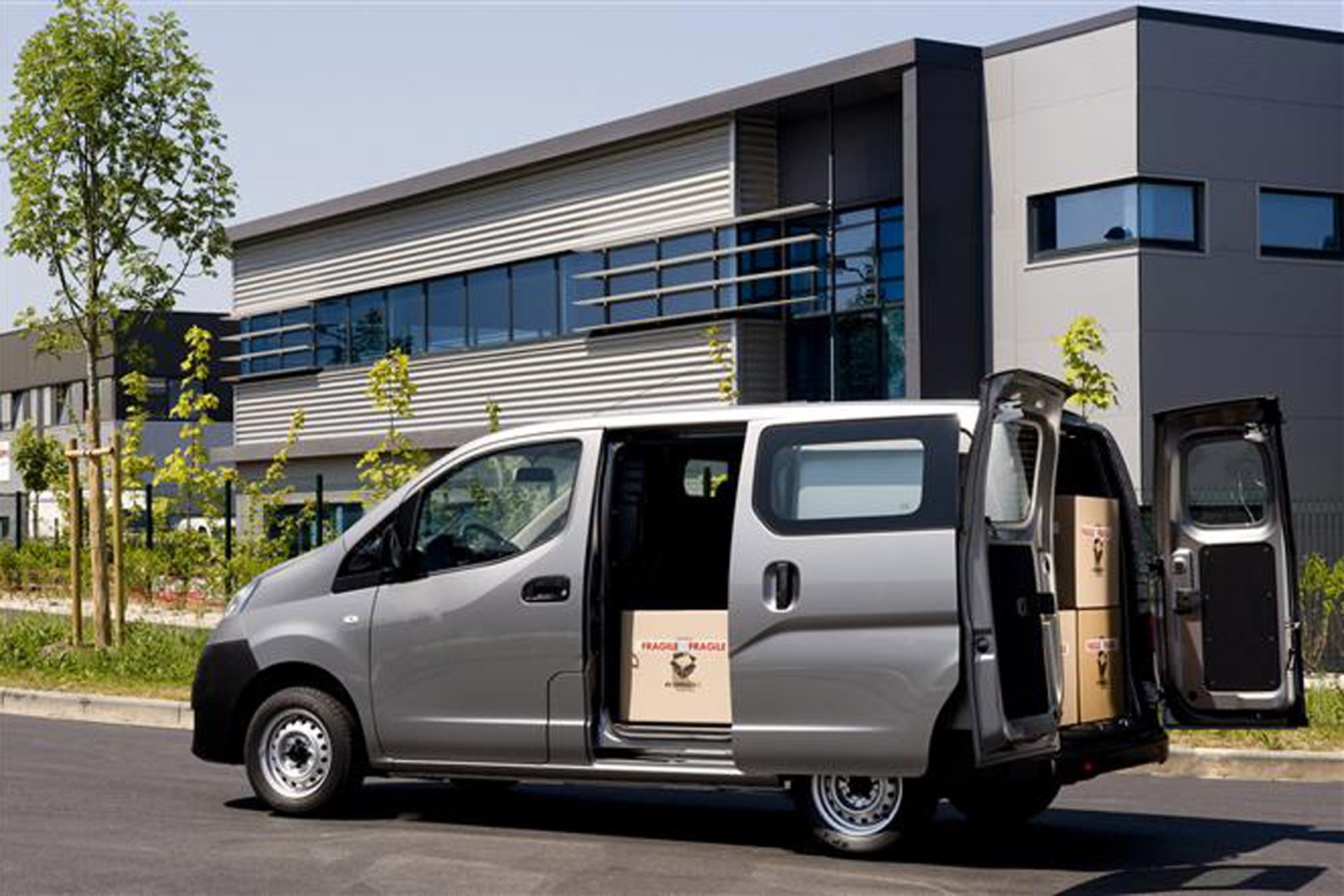 Overall payload for the NV200 is 750kg. The electric e-NV200's payload is actually slightly higher at 770kg courtesy of extra strengthening to accomodate its heavy batteries.