Nissan NV300 dimensions (2016-on)
The NV300 is 11cm longer than the Primastar, meaning it now shares the boastful claim of offering the most cargo space in this area of the commercial vehicle field.
Three Europallets will fit in even the regular NV300, while there are up to 18 tie-down points in the cargo area, while clothes hooks, LED lights, and a choice of different door combinations are available.
For the standard NV300 Panel Van, overall capacities are as follows:
L1H1: 5.2 cubic metres
L1H2: 7.2 cubic metres
L2H1: 6.0 cubic metres
L2H2: 8.6 cubic metres
For the L1H1, maximum load length is 2537mm, maximum load width is 1662mm and 1268mm between the wheelarches, while maximum height is 1387mm. If you opt for the extra hatch beneath the front seats, maximum load length increases to 2950mm.
The L1H2 has a maximum load height of 1898mm and the same length and width measurements as the L1H1.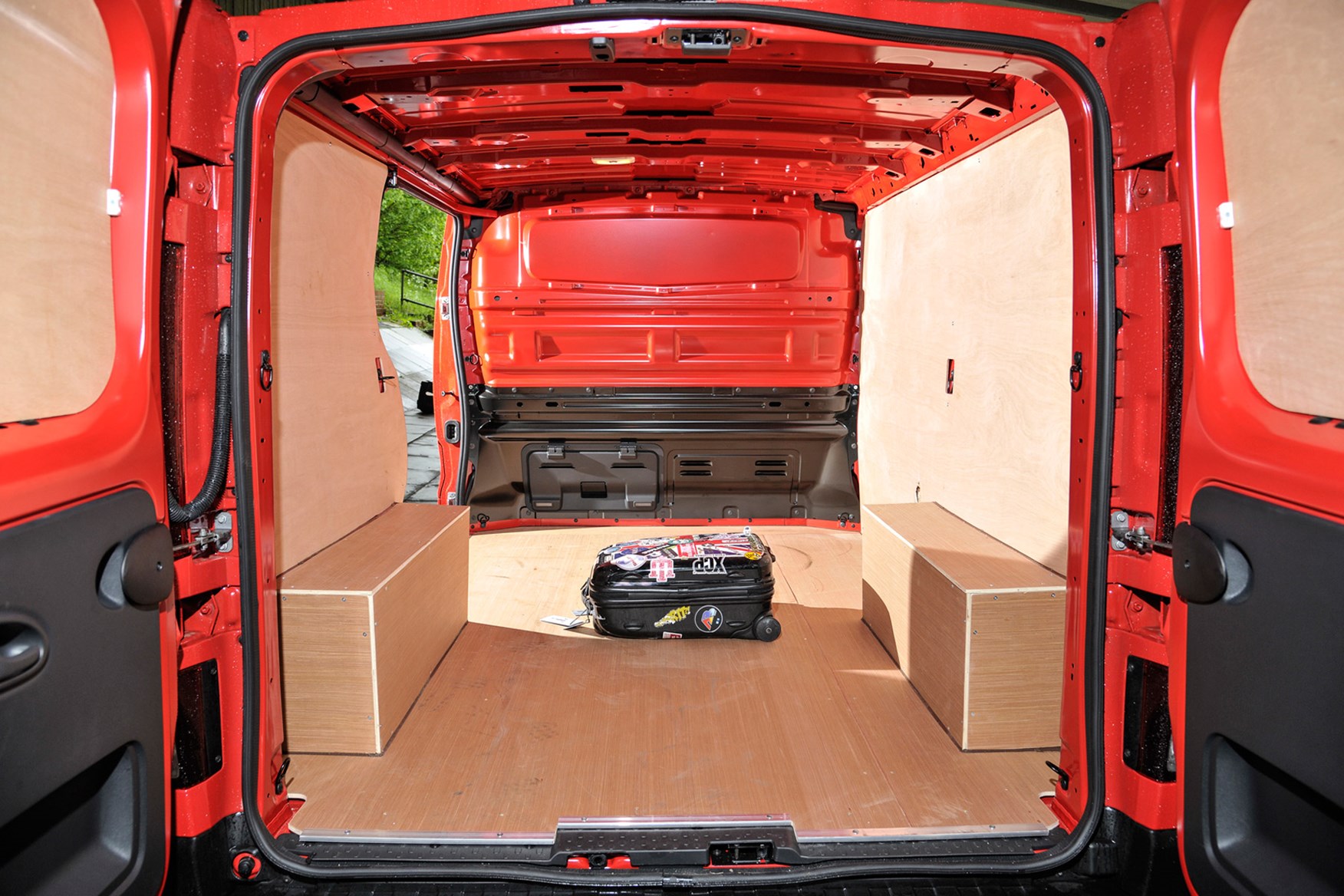 Go for the L2H1 and you get 2937mm maximum load length (3350mm with the extra hatch) and the same width measurements as the rest of the range. Again, the H2 version boosts load height to 1898mm.
That hatch under the front passenger seats can also extend further under the footwell, adding an extra 800mm of length for loads that will fit through the 510x228mm hatch.
L1H1: 1,000-1,200kg maximum payload
L1H2: 1,200kg maximum payload
L2H1: 1,200kg maximum payload
L2H2: 1,200kg maximum payload