Peugeot 207 Van review (2007-2012)
PROS
Stylish looks
Drives like a car
Rock solid diesel engine
CONS
Too small for some business users
Summary
The Peugeot 207 van was launched in autumn 2007 as a replacement for the 206 van and features sharper styling, improved handling and more standard equipment. The exterior has a wide grille and slash-cut headlights, giving a sporty appearance which the outgoing model lacked.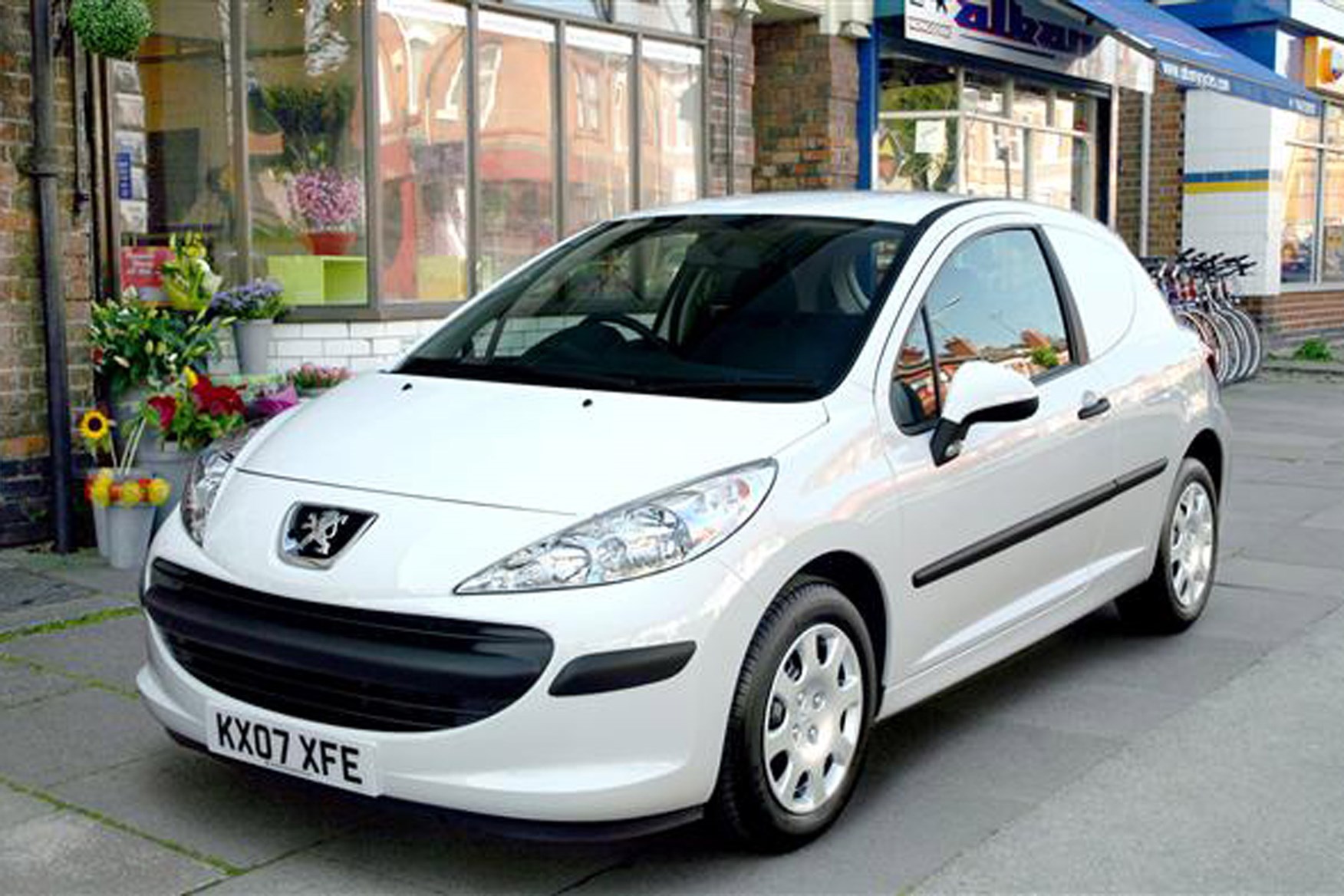 Unusually in this sector, three different engines were available – a 1.4-litre petrol, 1.4-litre diesel plus a 1.6-litre diesel. The 207 van had another unique selling point with side airbags coming as standard.
The downside is that space in the rear is limited – as with all vans in this market – meaning that it is only likely to appeal to small parcel couriers or perhaps security firms who need to transport a dog as part of the job.
Skip to our full verdict on...
As the 207 Van is basically a 207 car with the rear seats removed, car-like ride and handling are guaranteed. It handles well and is safe and composed in bends. Unlike some small vans, the seats are big and comfortable and there is plenty of legroom, even for tall drivers.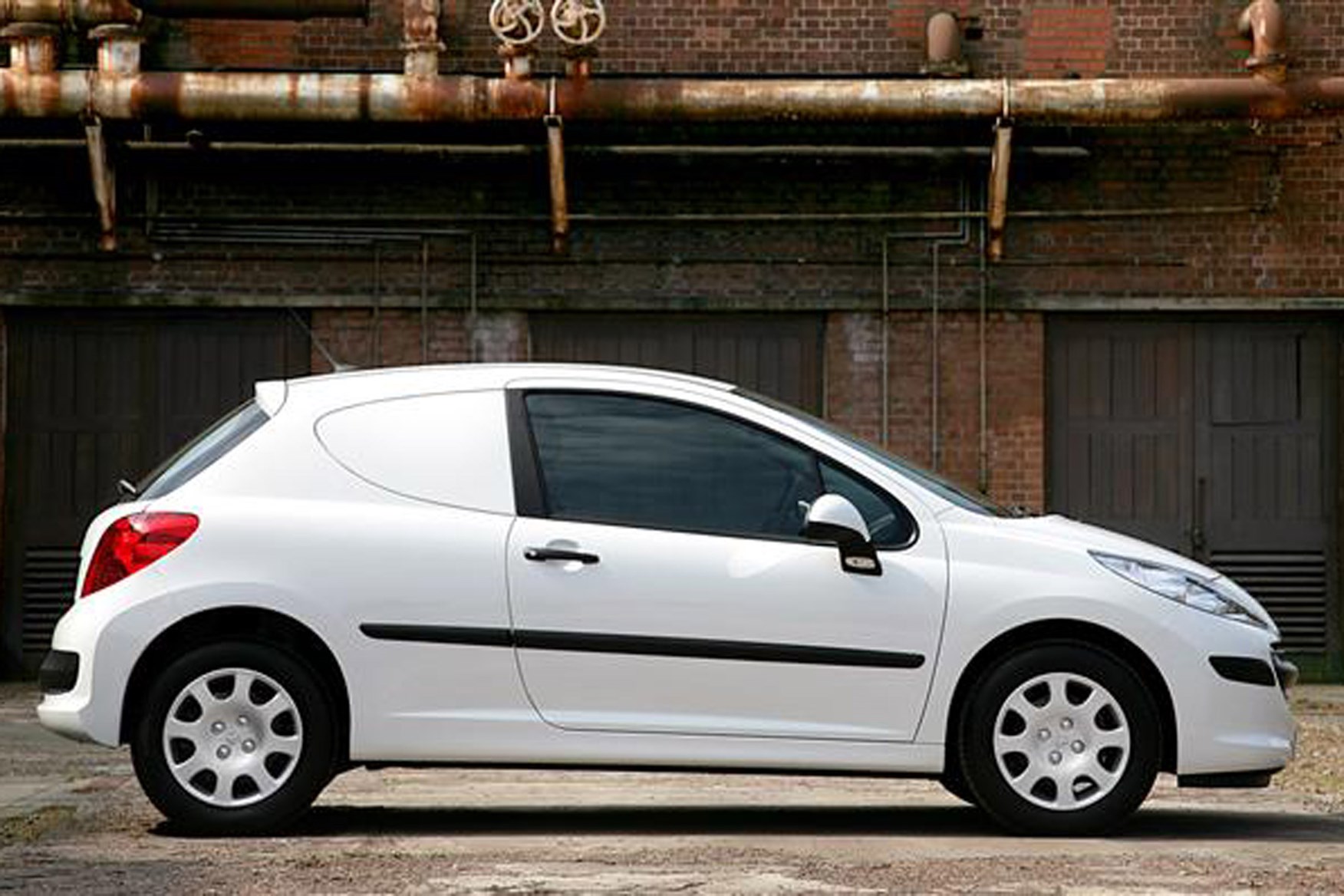 The petrol variant offers 75hp while the diesels have 68hp and 90hp. The top spec unit is a little flyer thanks to plenty of torque on tap from as low down as 1,750rpm. Most drivers will be quite happy with what the smaller engines have to offer.
The five-speed manual gearbox gives smooth slick changes, although the power steering might prove a tad too light for more enthusiastic drivers.
The dash is stylish and the general fittings are car-like – no plastic mats here. Meanwhile standard equipment is high for the sector, with driver, passenger and side airbags all standard, along with ABS brakes with emergency brake assist, electric front windows and adjustable steering column.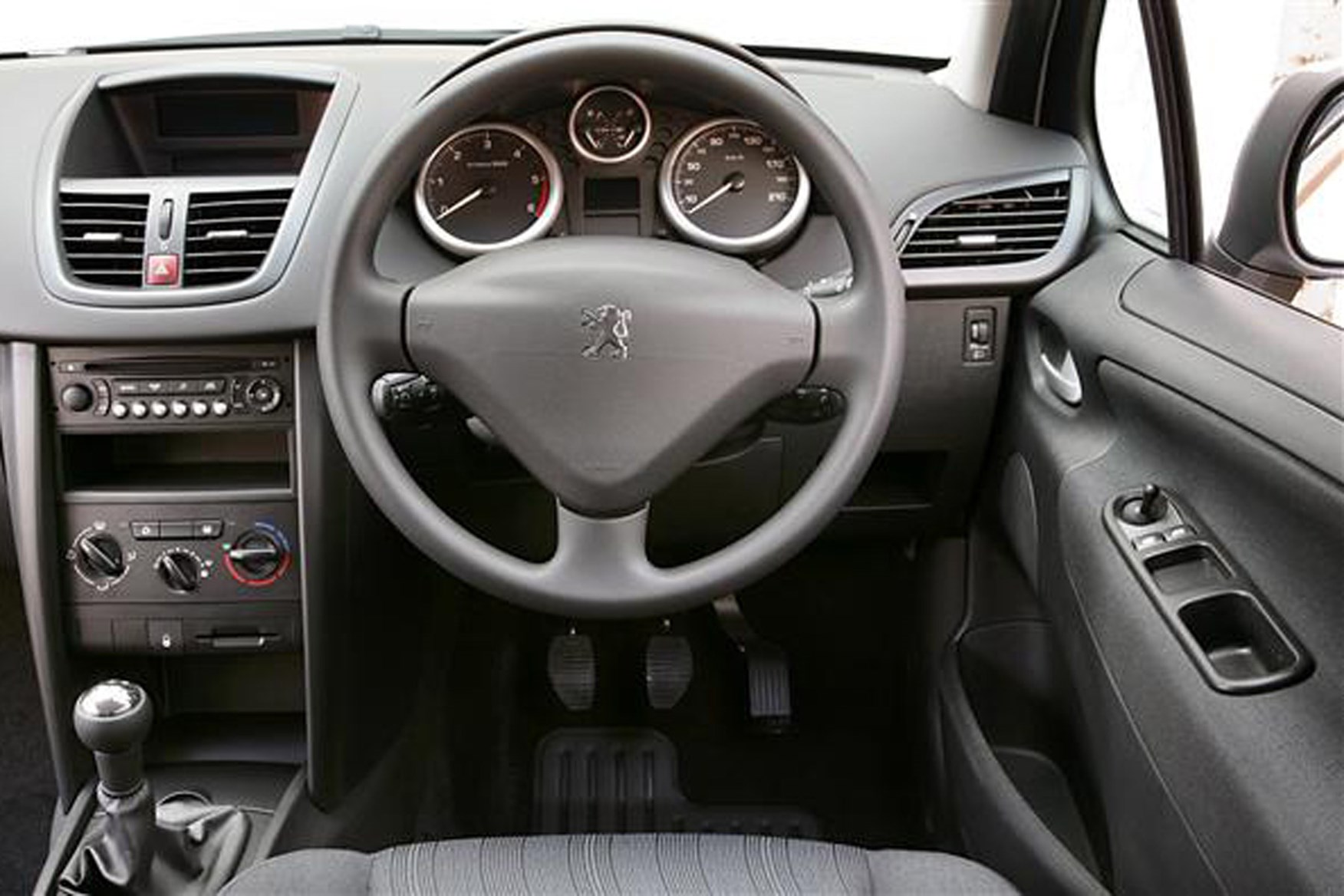 Among the options were ESP traction control, cruise control, air conditioning, CD autochanger and a full length load cover.
Function gives way to form in the side mirror department. They look good but prove far too small for everyday use. As with most vans of this size, cubby holes are at a premium but at least there are two cup holders in the centre console.
Prices undercut both the Vauxhall Corsavan and Ford Fiesta van, so buyers will find the 207 van a very cheap vehicle to run. The HDi common rail diesel engines are legendary for their frugality and longevity so expect few problems (as long as the vehicle has been serviced properly) and anything up to 60mpg in fuel economy. Insurance groups are also a pleasantly low 3 and 4.
We've heard no horror stories so far about this van or indeed its predecessor. In diesel guise, we'd back it for a good 250,000 miles. However, a word of warning must be given about the petrol variant. Many will have been converted for LPG use to avoid the London congestion charge and as Peugeot doesn't do its own conversions, they'll be the aftermarket variety, which vary hugely in quality.
Extreme care must be taken in buying one of these vehicles second hand.
Top marks to Peugeot for making side airbags part of the 207 Van's standard package but it's a pity they didn't add traction control too. The load cover is worth having even if it does feature as an option.
But while an engine immobiliser came as standard, an alarm cost extra, which seems a bit mean. A half-height bulkhead was standard but it won't stop heavy weights flying forwards in the event of a crash. A full height bulkhead was a paid-for extra.
Which Peugeot 207 Van (07-12) is best for me?