Peugeot Boxer review (1994-2006)
PROS
Super-smooth diesel engines
CONS
Pricey against its twin the Citroen Relay
Summary
This generation of the Peugeot Boxer shares its bodies and engines with the period Citroen Relay and Fiat Ducato. There are small differences in specification between the three but essentially they are the same.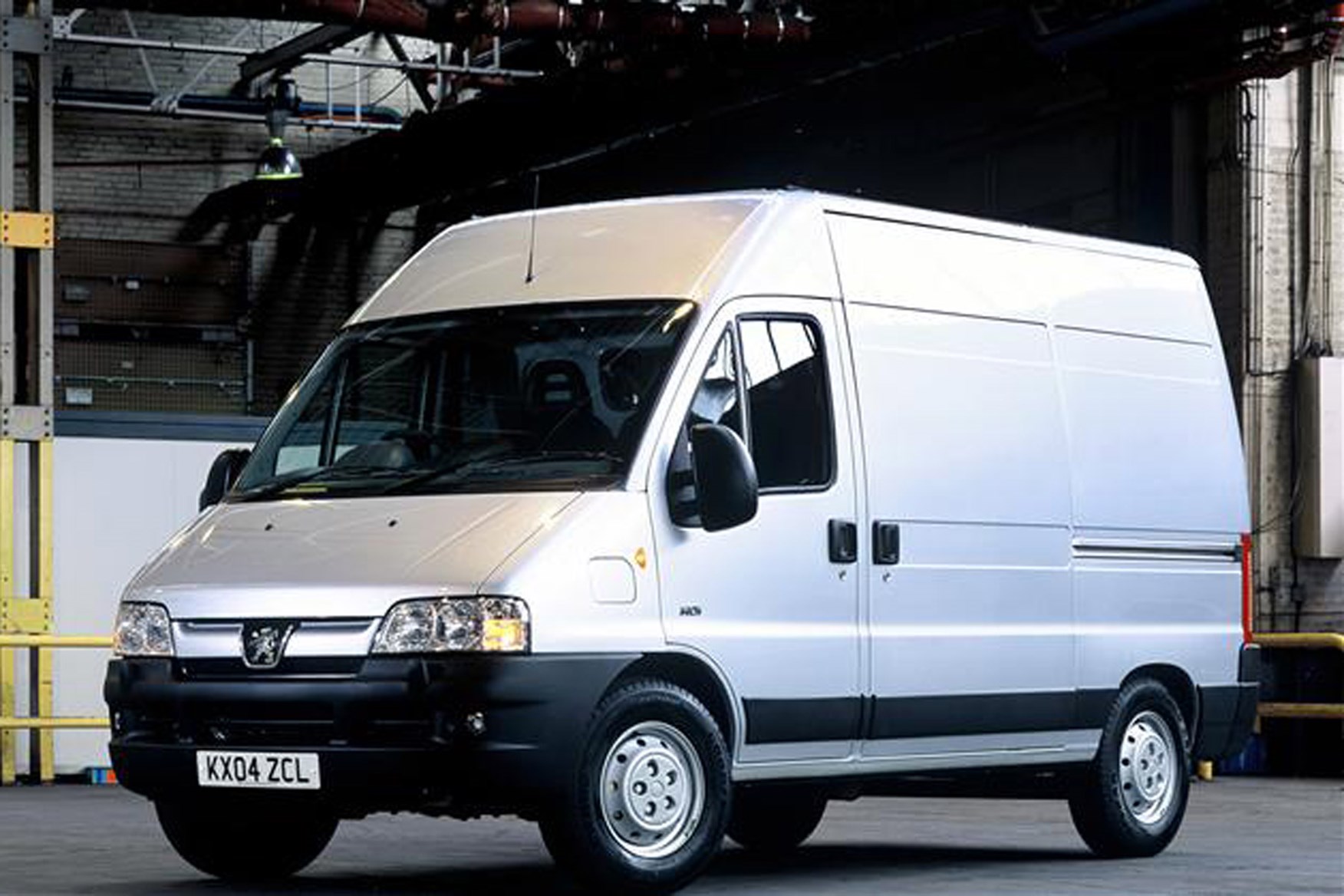 Engines offered in 1994 were a 1.9-litre diesel offering 70hp, a 2.5-litre diesel offering 86hp and a 2.5-litre turbodiesel with 100hp. In 2002, all engines became HDi common rail versions – a 2.0-litre with 86hp, a 2.2-litre with 104hp and a 2.8-litre with 127hp.
There are 140 variants all told, with three wheelbases and four gross vehicle weights of 2.5, 2.9, 3.3 and 3.5 tonnes.
Skip to our full verdict on...
As long as the model features an HDi engine, it will perform smoothly, strongly and surely – this is one of the best diesel engines around and powers not only this van but a host of other Peugeot and Citroen cars.
Ride and handling are up with others in its class, such as the Vauxhall Movano and Ford Transit, if not quite in the same league as the Mercedes-Benz Sprinter. Meanwhile a dash-mounted gearlever proves slick and sure and power steering is nicely weighted to allow just enough 'feel' through the steering wheel.
A four-way adjustable driver's seat and height adjustable steering wheel will allow all sizes of driver to get comfortable behind the wheel. A radio/cassette player came as standard in 1994.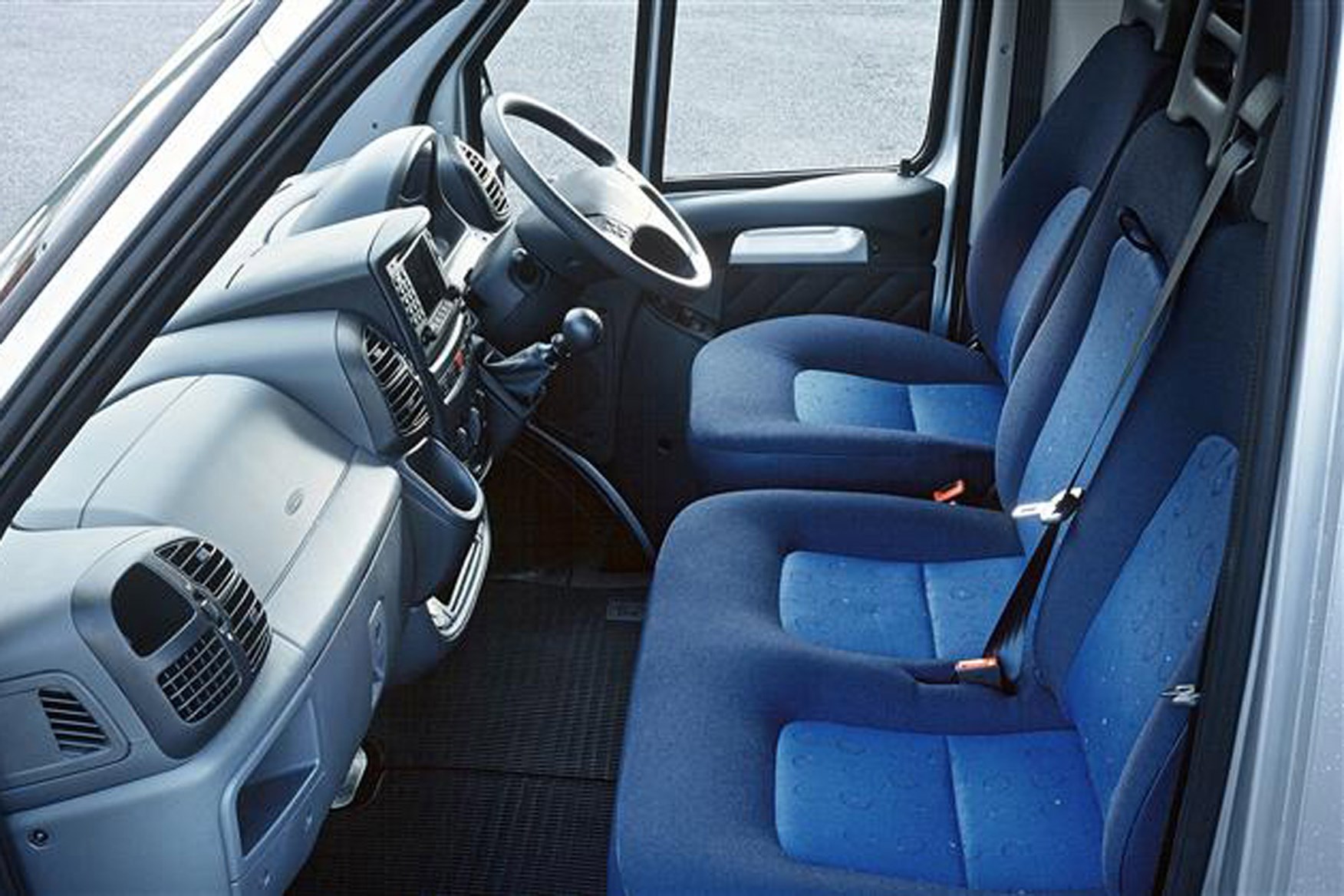 When the Boxer was upgraded in 2002, better insulation was added so that at 70mph, noise levels were within three decibels of that of an average saloon car.
There is a plethora of cubby holes and storage spaces, including cola bins in each door and later models have a removable clipboard, an A4 storage compartment and a mobile phone holder.
Such are the vagaries of the secondhand market that Peugeot is deemed to be a more upmarket brand than Citroen and used prices tend to be higher.
Peugeot's warranty was three years/60,000 miles while Citroen offered three years/100,000 miles but the very latest models have been increased to match Citroen's tally.
Servicing for the 2.0-litre and 2.2-litre models is 12,500 miles while the 2.8-litre versions go for 20,000 miles between checks. Those common rail HDi engines are renowned for their frugality, so fuel consumption figures in the low 30s should be possible.
We've heard no horror stories about problems with this van. The number of old models still running suggest that it will provide good service for many years, especially in HDi format.
Unlike some of its rivals, the Boxer did not offer a driver's airbag or ABS brakes as standard across the range until much later. Both were on the options list, though, so it's worth checking on the exact specification before making a purchasing decision.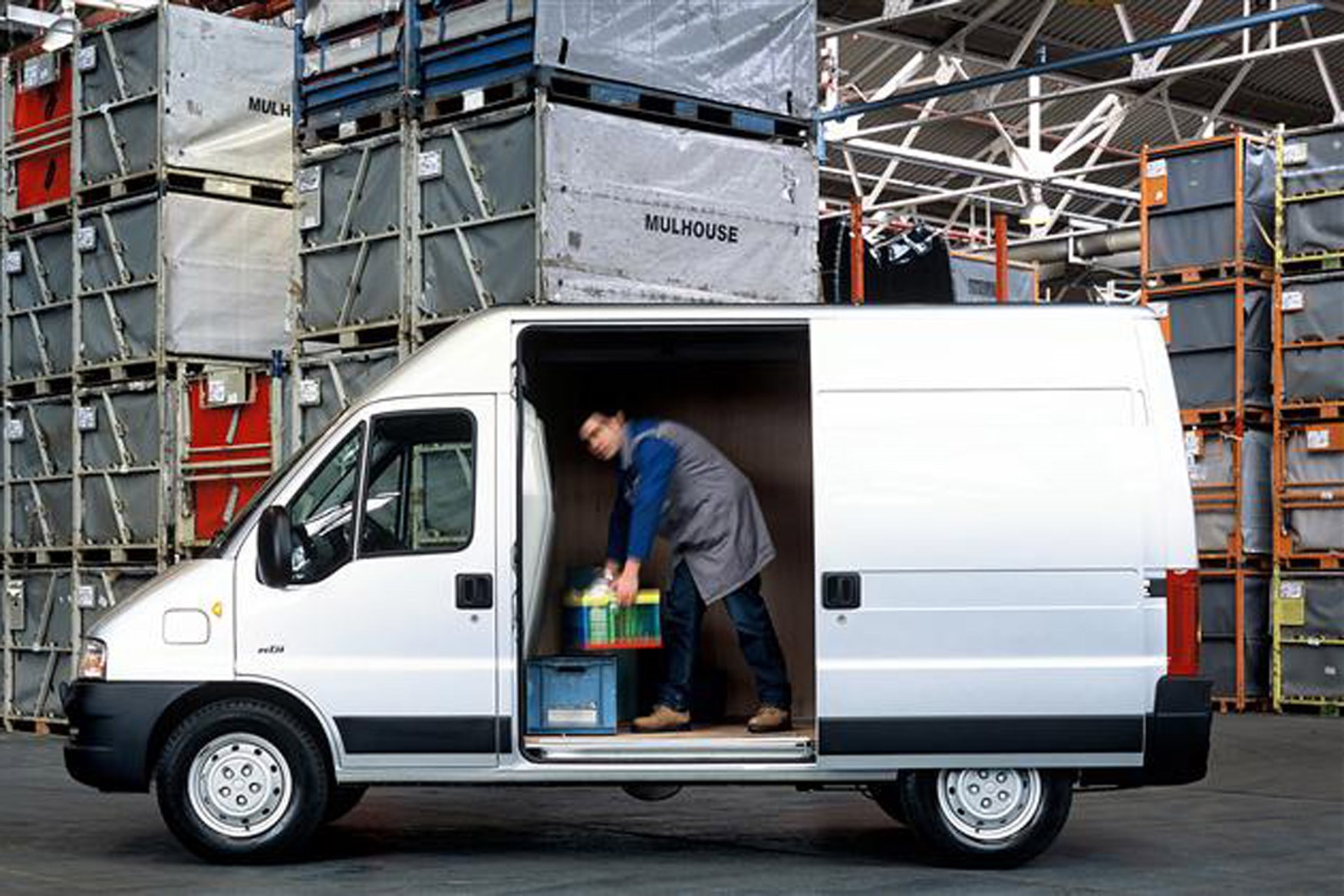 The 2002 facelift saw strengthening of door components and locking/latch mechanisms, along with the standards fitment of an engine immobiliser, although an alarm remained on the options list.
Which Peugeot Boxer (94-06) is best for me?