Renault Clio Van review (2001-2005)
Summary
The diminutive Renault Clio Van was launched in 1994 and followed its car brother in being revised in 2001, with this review dealing with the latter model.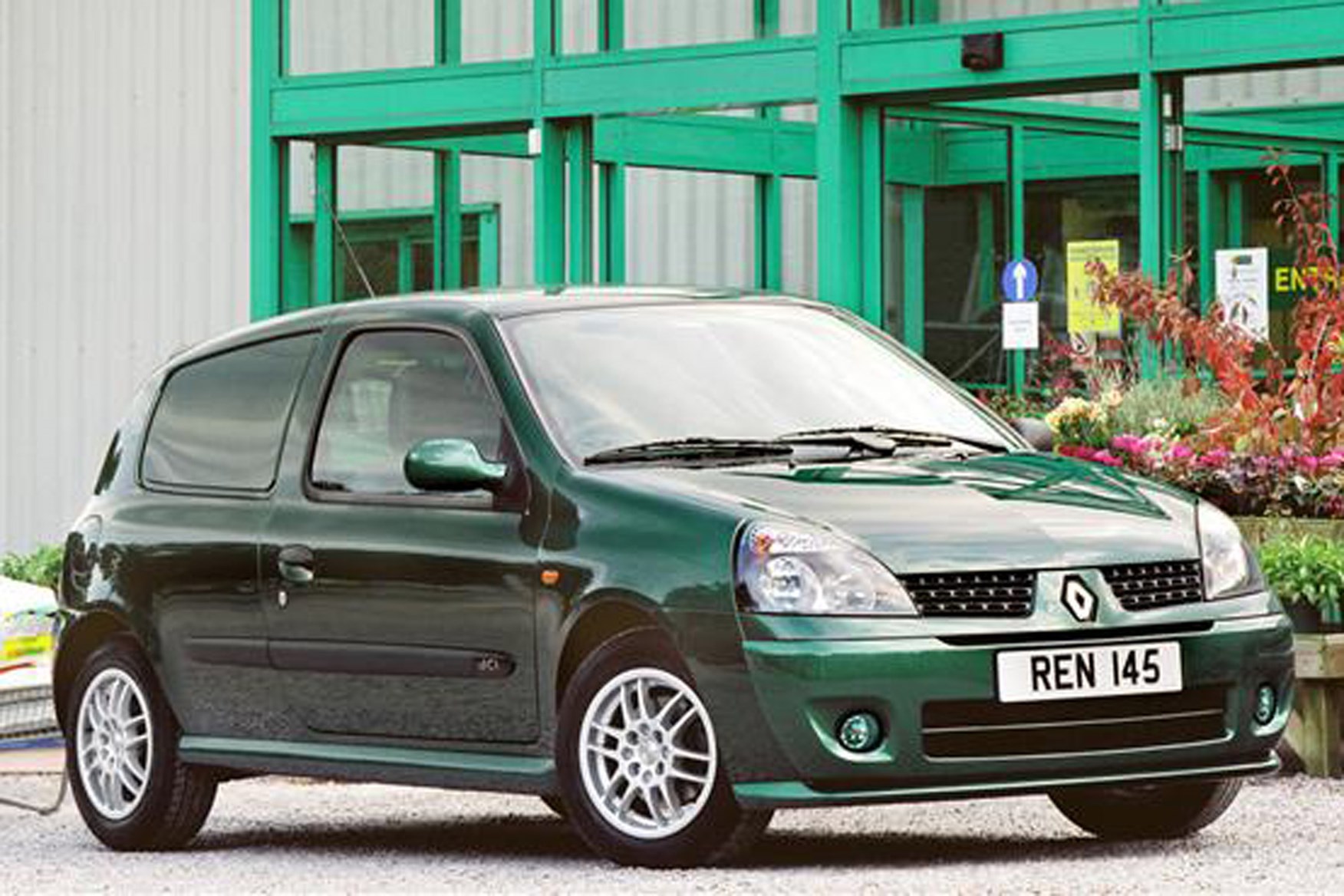 The Clio Van has remained a comparative rarity on Britain's roads and is bought mainly by courier firms and people who need to transport dogs, such as security outfits.
A single diesel engine slots under the bonnet while ride and handling are neat and sure.
Skip to our full verdict on...
Clio cars drive almost like dodgems, such is their size and suspension set-up - and the van is no different. Drivers certainly won't complain about this van's road manners.
Pre-2001, the 1.9-litre diesel unit pumped out 65hp at 4,500rpm and 119Nm of torque at 2,250rpm, but this newer model has a cracking 1.5-litre common rail unit offering the same horsepower but a much better 160Nm of torque.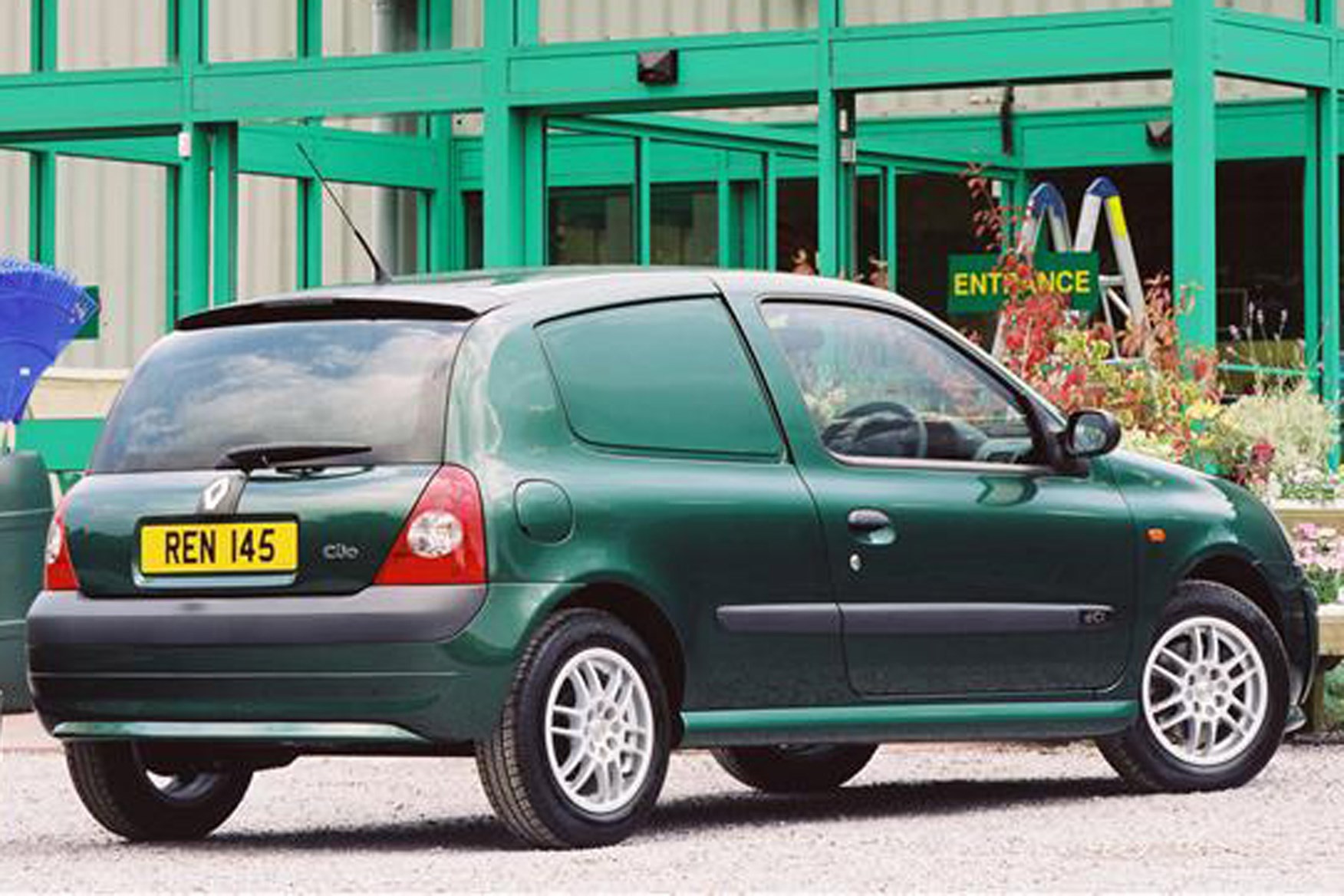 That extra torque gives the newer Clio Vans the feeling of a lively and powerful ride around town.
Power steering comes as standard too and even electric windows, an unusual addition for this type of vehicle at this age.
Meanwhile, seats are very comfortable. Or at least, they were when they were new...
There is plenty of room for taller drivers behind the wheel of the Clio Van and although the cab tends to be a bit cramped, there are numerous storage spaces to be found.
A radio cassette player is standard and central locking comes as part of the package too.
This was a cheap van to buy new and in models with the common rail diesel engine, fuel economy should be well up in the high 40s in miles per gallon terms.
The original warranty was three years/60,000 miles
Some Renault models have been plagued with electronics problems but for buyers of secondhand vehicles, these should have long ago been ironed out.
The diesel units in both the old and new Clio Vans are renowned for their longevity and reliability.
The Clio Van scores well in these areas for a van of its time. These post-2001 models have a driver's airbag as standard along with ABS brakes, while passenger and lateral airbags are optional.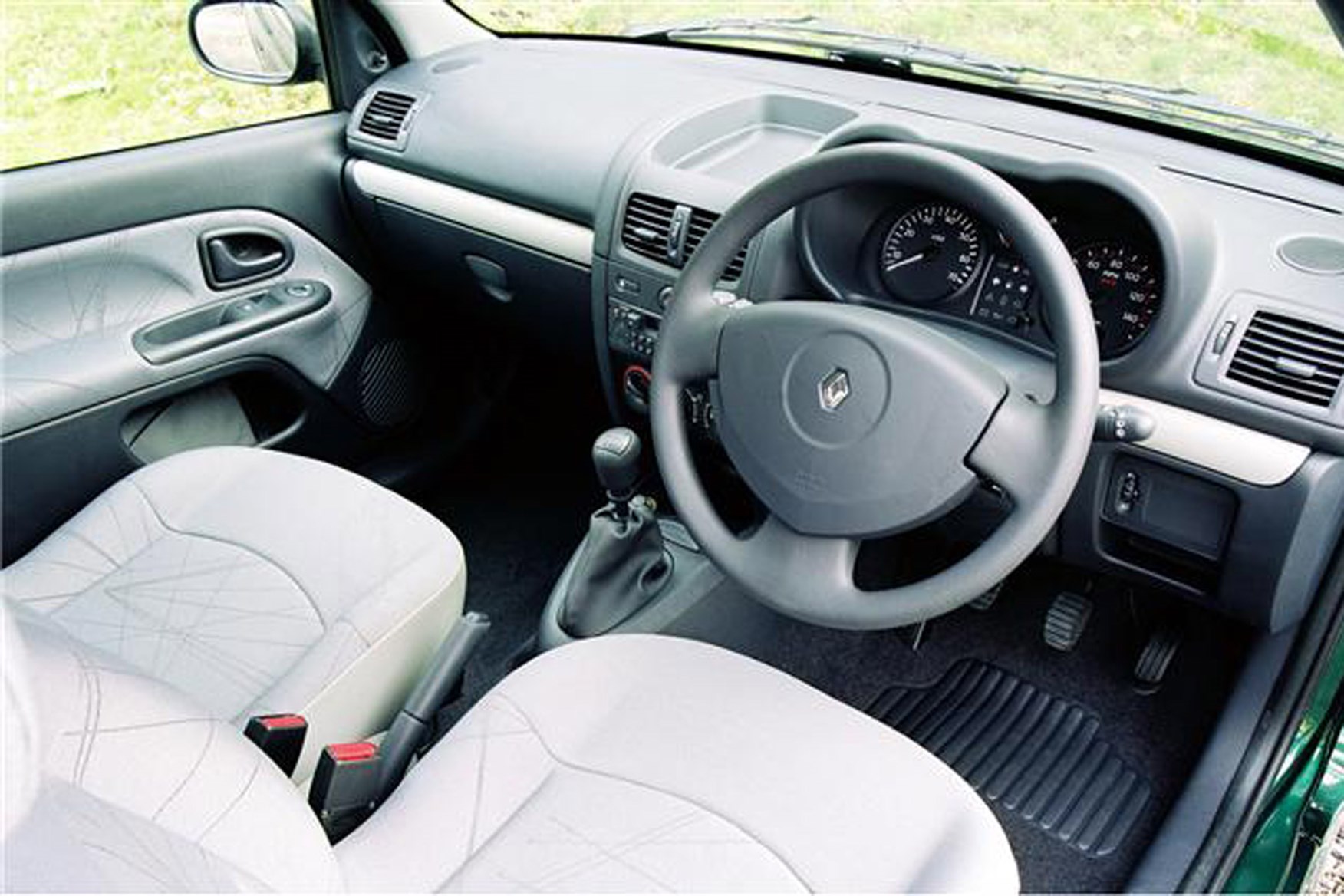 Remote central locking means drivers won't accidentally leave a door open and risk losing a load of cargo to thieves.
An engine immobiliser is also standard, although buyers had to pay extra for an alarm.
Which Renault Clio Van (01-05) is best for me?