SsangYong Musso dimensions (2016-on)
Compared to the current Mitsubishi L200 – which has the smallest double-cab load area of any of the Musso's mainstream pickup rivals – this is some 195mm shorter. But the Musso has a greater maximum width (by 130mm) and a marginally higher payload capacity (by just 5kg, but still).
So as long as what you plan to carry isn't particularly long, the SsangYong can still get the job done. It's original 3.0-tonne towing capacity was increased to 3.5-tonnes – matching the best in class – in March 2017, too.
Furthermore, the loadbed comes fully-lined and with lashing points as standard.
The SsangYong Musso is a double-cab pickup that's just 4,990mm long. As you can probably figure out, this doesn't leave very much room for the load area. These are the critical dimensions:
Loadbed maximum length: 1,275mm
Loadbed maximum width: 1,600mm
Loadbed width between the wheelarches: 1,050mm
Loadbed side wall loading height: 525mm
Total load area: 2.04 metres square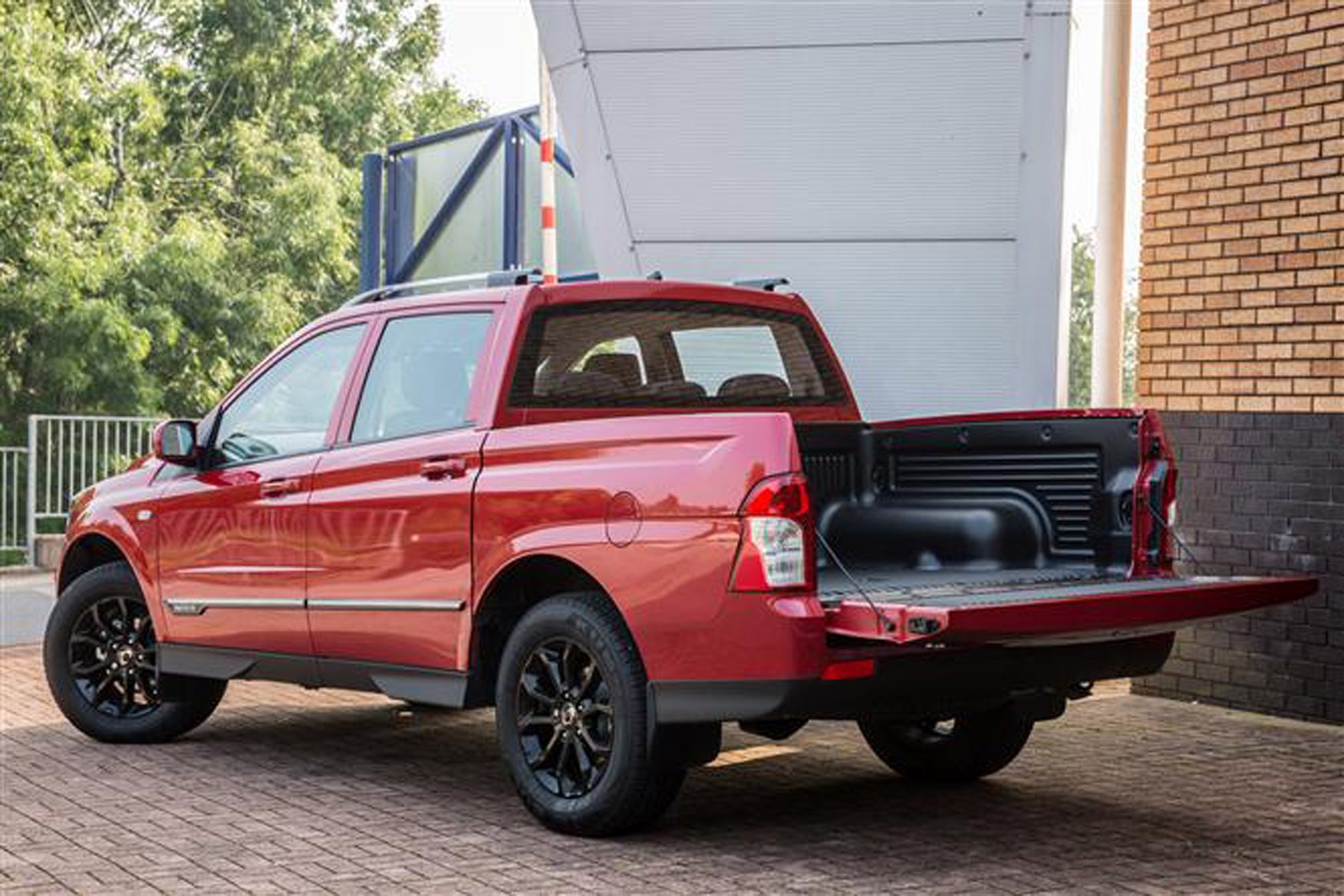 Maximum payload for the Musso is 1,050kg.