Toyota Hiace review (1983-2012)
Summary
The Hiace is Toyota's largest panel van and is perhaps a cheaper alternative to more modern rivals like the Volkswagen Transporter and Mercedes-Benz Vito, as well as the Vauxhall Vivaro and Renault Trafic.
It comes with a choice of engines and wheelbases, and with three trim levels. Fridge and freezer versions are also available as well as minibus versions. A major update was carried out in 2001, while a more efficient 2.5-litre engine replaced the 2.4 in 2004.
In 2007 the range was treated to further revised engines, some visual tweaks and was simplified to just a single level trim.
Skip to our full verdict on...
Both 88hp and 102hp versions of the 2.5D-4D engine are willing. Although the 88hp version produces less torque (193Nm compared with 260Nm on the 102hp engine), it's available through much of the rev range making it very flexible.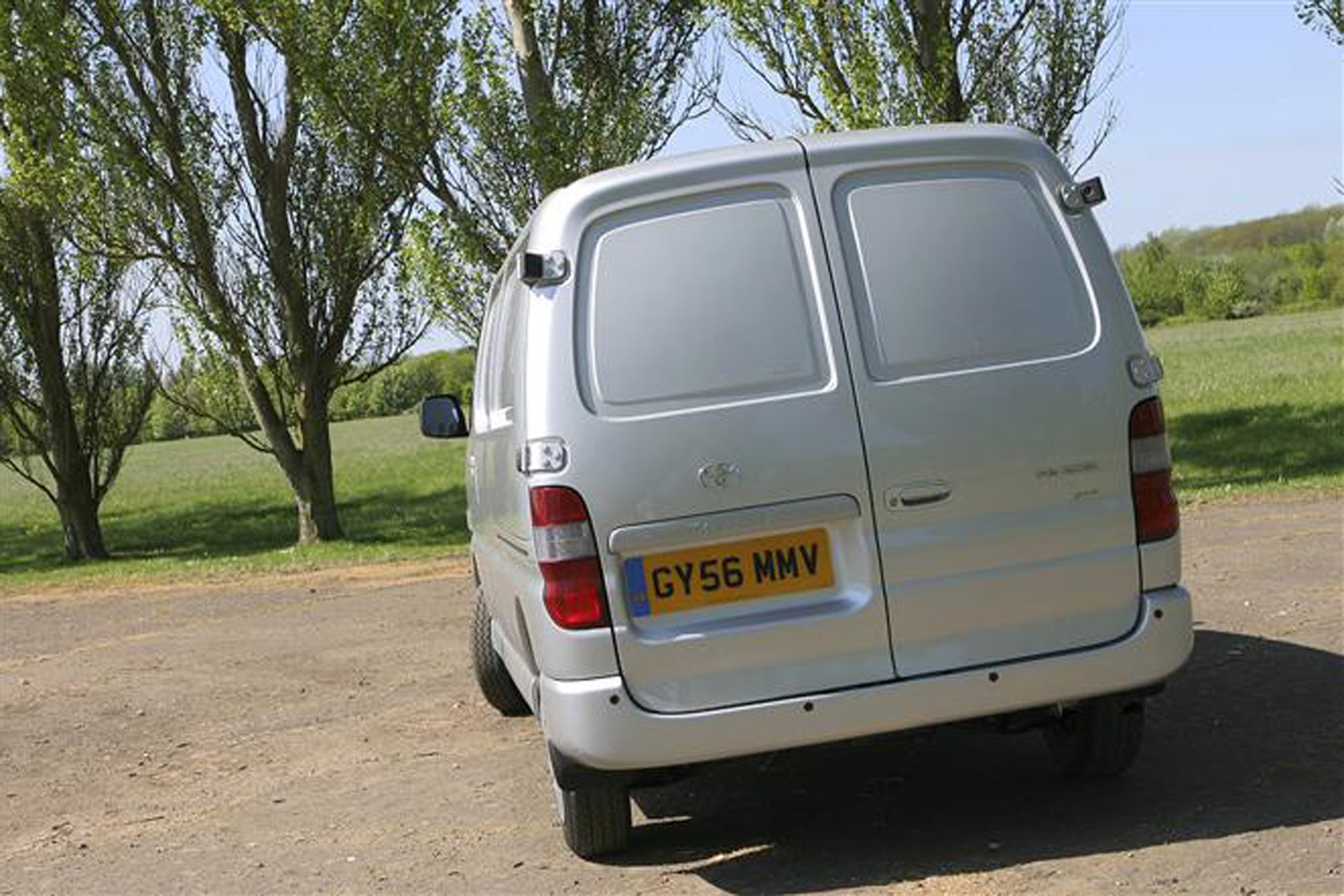 The latest engines are a little noisy considering they have only been around for a few years, but the Hiace is decent to drive, with a nice, slick gearchange and light controls. In 2007 the engines were further upgraded with new power outputs of 94 and 115hp and badged D-4D 90 and D-4D 120 respectively.
The Hiace feels a little dated from behind the wheel: the ventilation controls are of the ancient sliding type (although it does make them simple to use); the steering wheel lacks any adjustment; seat adjustment is limited; cabin space is limited; the gearstick is floor-mounted rather than dash-mounted.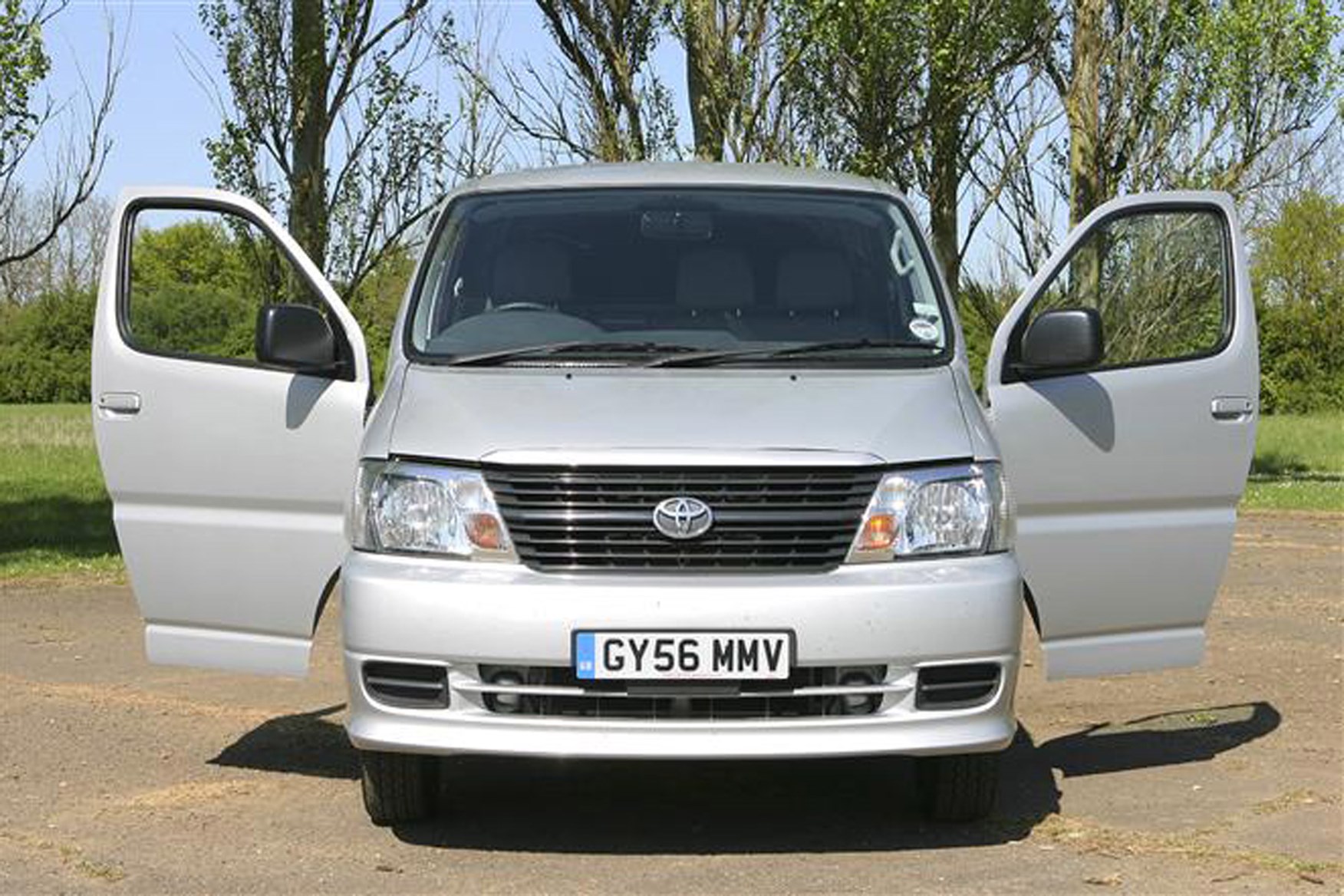 However, the driving position will be fine for most drivers and visibility is reasonable. A Europe-wide turn-by-turn satellite navigation system is available as an option.
The Hiace undercuts most of its medium panel van rivals on list price, and should prove cheap to run. Depreciation may be a little higher than for similar sized vehicles, like the Mercedes-Benz Vito and Volkswagen Transporter, but it's not so bad when you're paying less in the first place.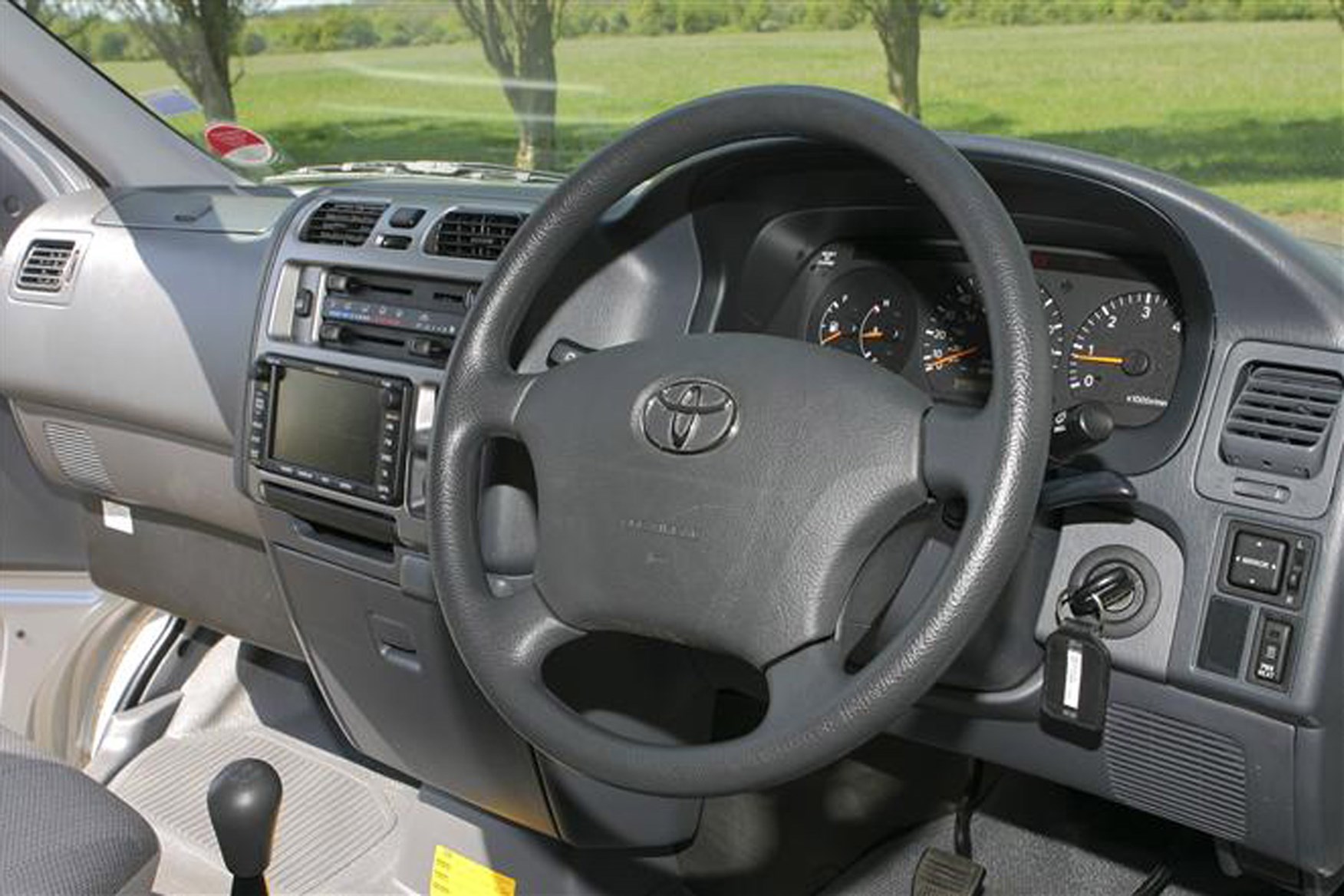 The warranty is only three-years/60,000 miles, however, when many vans are available with a 100,000-mile limit. Major services are every 20,000 miles with an oil change at every 10,000 miles.
Toyotas have legendary reliability, and the Hiace is no exception. It should provide years of sterling service.
Later versions of the Hiace come with ABS and a driver's airbag as standard. Central locking is also standard. However, it might not be possible to find these features on earlier vans.
Which Toyota Hiace (83-12) is best for me?