Toyota Hilux review (1976-2005)
CONS
May have been thrashed and abused
Summary
The Toyota Hilux is one of the world's most popular 4x4 trucks and was the archetypical 4x4 in Britain until the emergence of the Mitsubishi L200, which is now the market leader.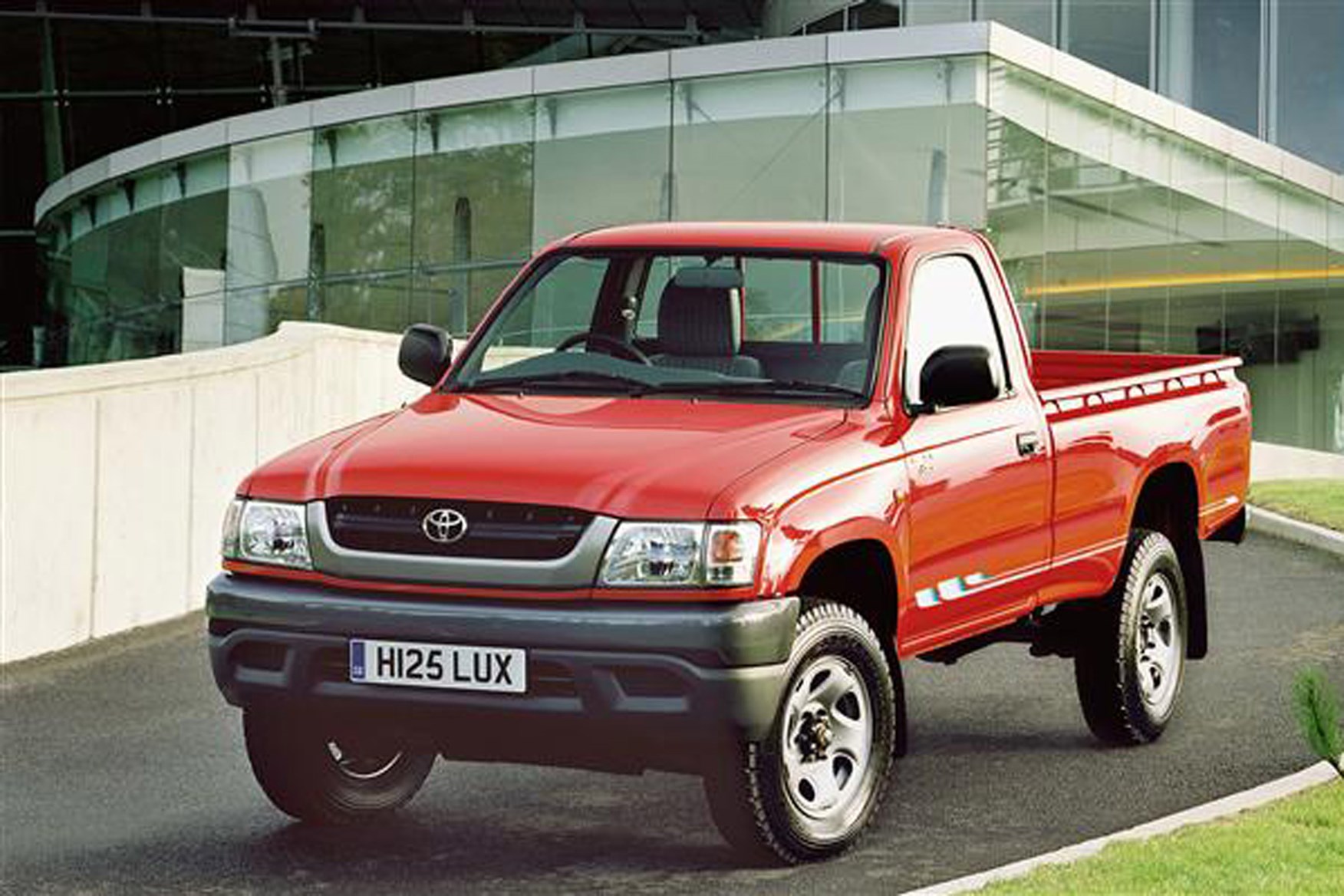 Single and double-cabs were available until a facelift in 2001, which saw the addition of an extra-cab version with occasional seats in the back. All models are extremely rugged and double-cab top-of-the-range versions are hardly ever likely to have been off-road.
Skip to our full verdict on...
The big drawback with 4x4 trucks of the 1990s was that they were invariably underpowered for road use and usually sprung so that your fillings were in danger of coming loose on anything but motorway surfaces. Early Hiluxes suffered both problems.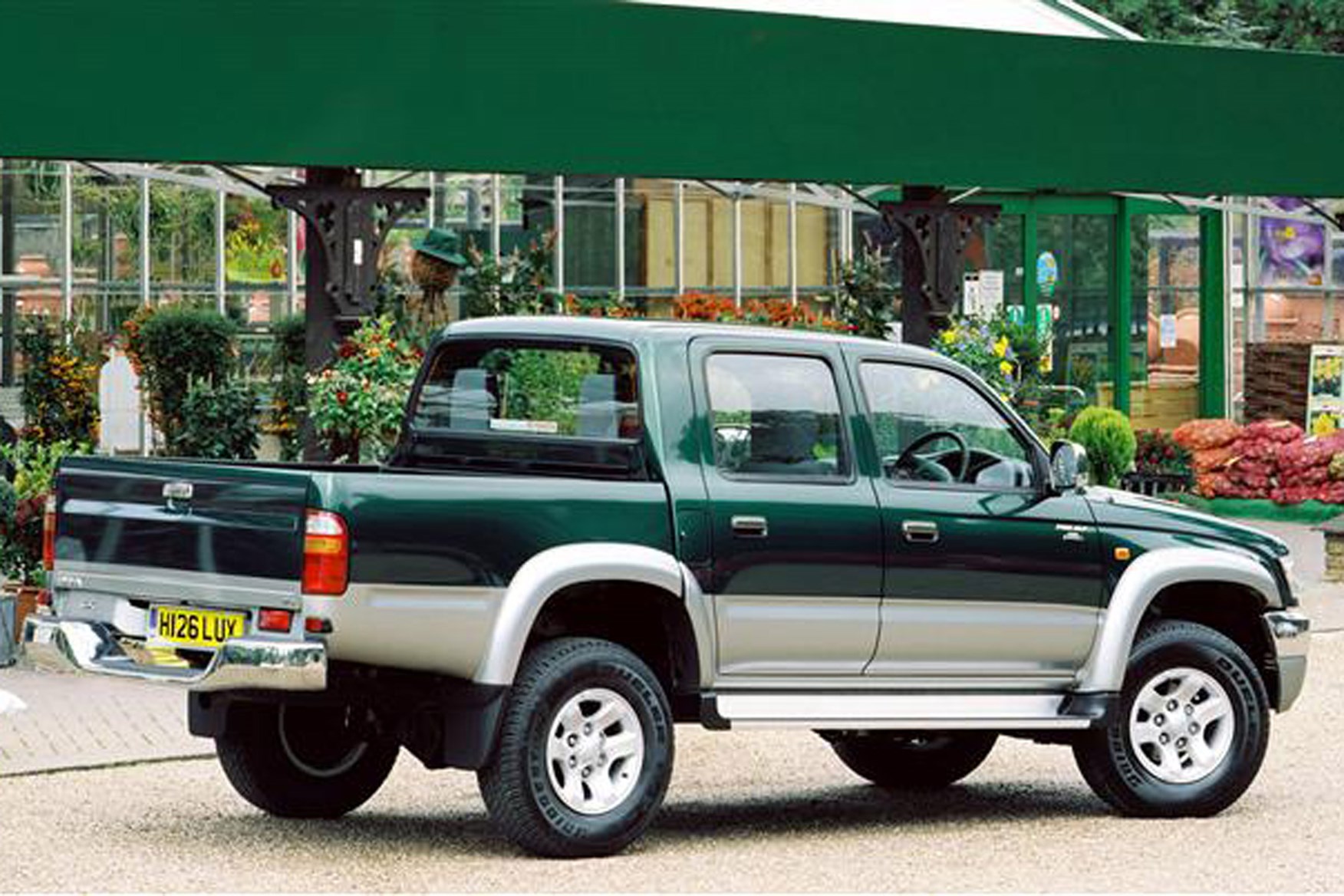 Single-cabs had a 2.4-litre diesel unit pumping out 78hp and 163Nm of torque while double-cabs had a turbo version with 90hp and 226Nm of torque. Even after the facelift of 2001 and the introduction of common rail diesel engines (a first in the sector), only 88hp and 102hp were available.
As well as the hard suspension, 4x4 trucks suffer terribly in wet weather, bucking and sliding like a muddy horse on the roads. This truck is best at home in the mud.
The seats of the Hilux feel fairly comfortable when first climbing aboard but don't be fooled. It's not a car-like ride (and to be fair was never mean to be) so those who buy a Hilux for pose value soon realise the pay-off.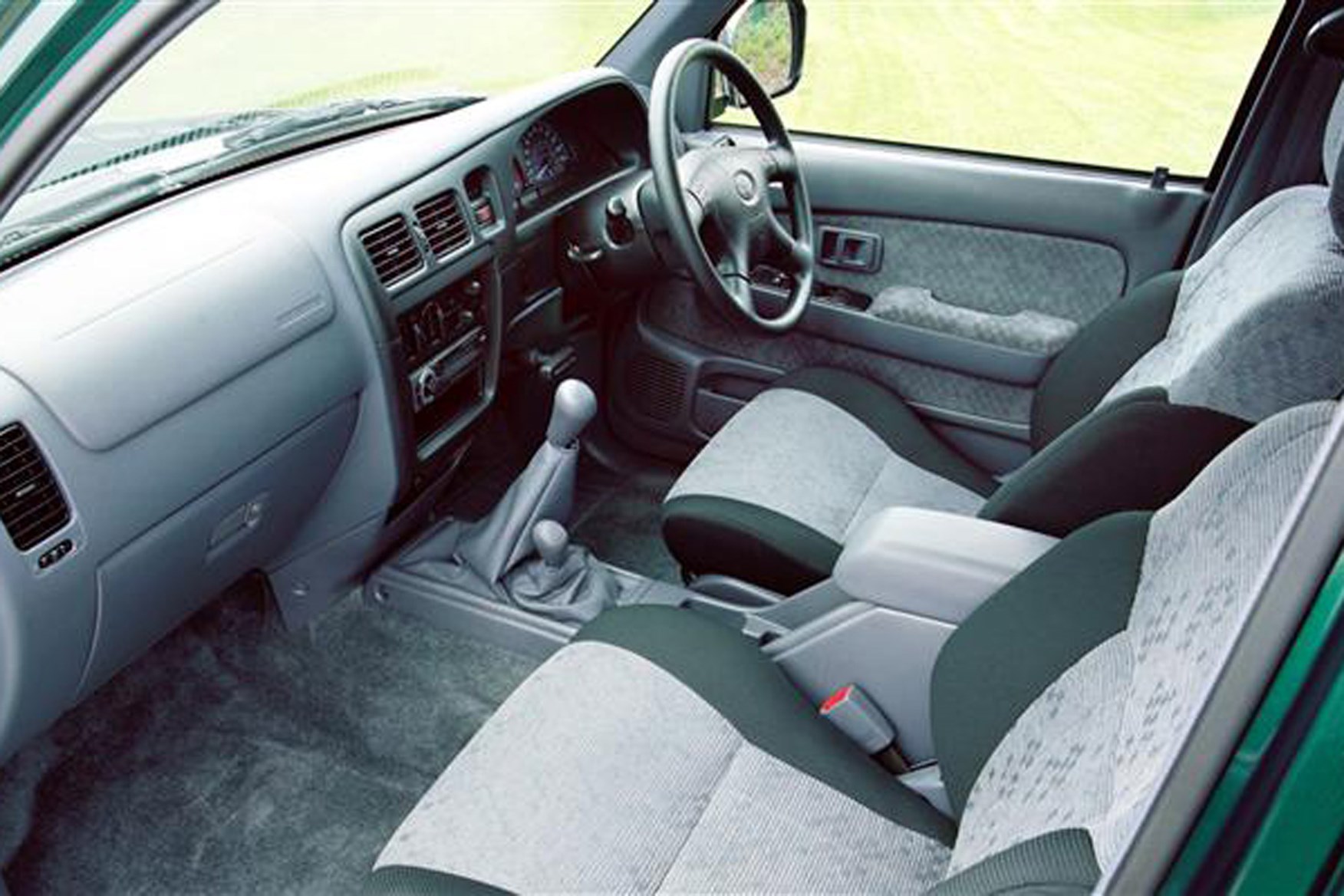 Those buyers who have discarded their cassettes in favour of CDs will be disappointed to discover that only a radio cassette player came as standard.
Trucks like the Hilux tend to command top prices secondhand, but it's well to investigate exactly what the vehicle has been used for if looking to buy. Some tow boats and drivers often back them straight into salt water, which can have an alarming effect on the rear end as time goes by.
Older models needed servicing every 6,000 miles while the common rail engines only need a full service at 20,000 miles.
There are still Toyota Hiluxes on the road dating back to the year dot – they never seem to die. But longevity really does depend on what usage and abusage has take place during the vehicle's life.
Secondhand examples are likely to either be in pristine condition or look as though a herd of cows has been in residence for some years. These examples should be avoided at all costs.
Trucks of this era didn't feature such delights as ABS brakes – drivers had to rely on the old cadence braking method instead. But airbags came as a standard fitting if things went badly wrong, along with central locking and an engine immobiliser to keep the thieves at bay. A good tally for a commercial vehicle of this age.
Which Toyota Hilux (76-05) is best for me?