Toyota Hilux review (2005-2016)
PROS
Strong build quality
Choice of two engines and automatic
Decent fuel economy
Lots of extras on the Invincible
CONS
Fairly limited loadspace size and payload
Not as nice to drive as rivals
Summary
Sixth-generation Hilux aimed to double sales in the UK and take advantage of the growing number of customers who use double-cab pick-up trucks as their only vehicle.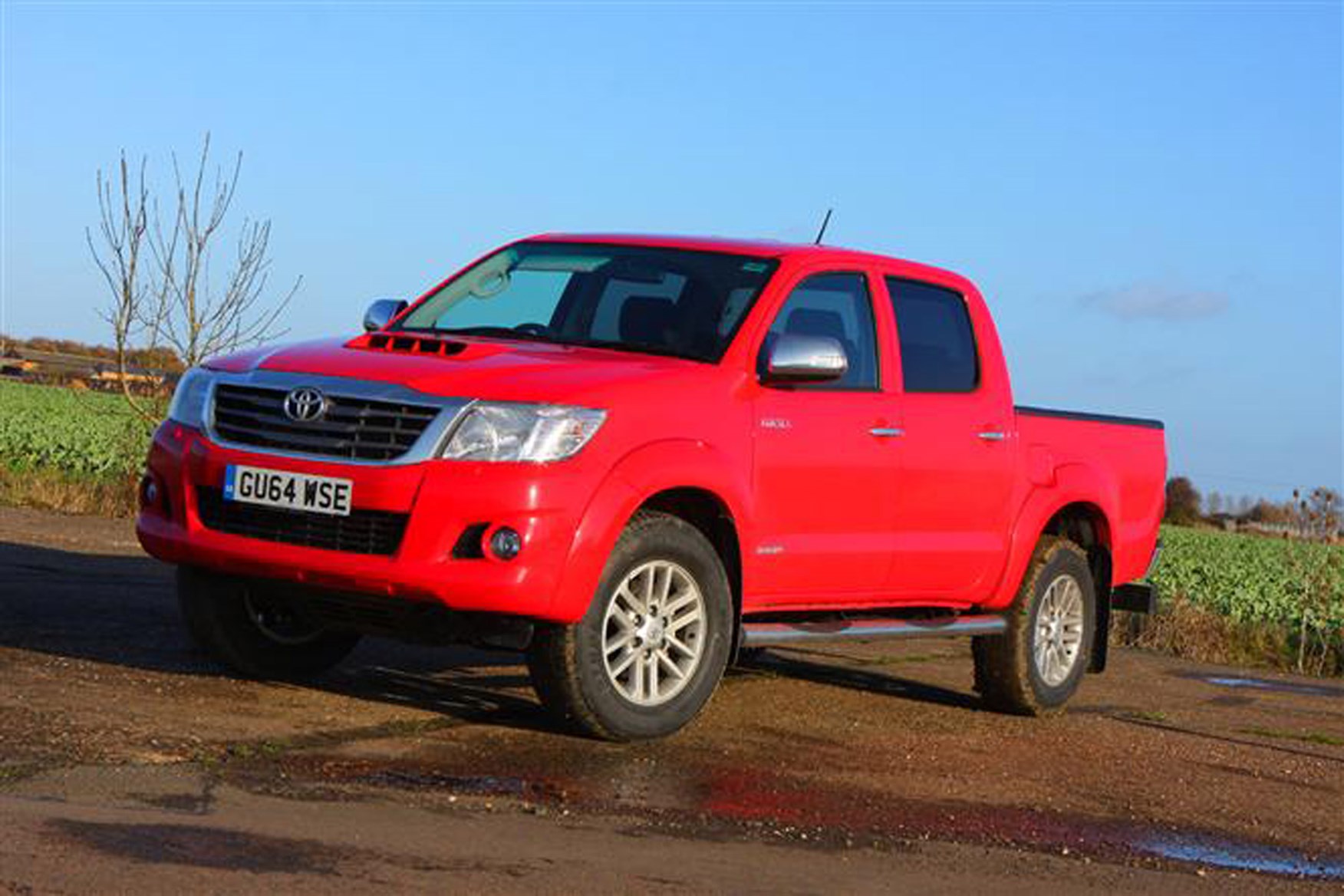 The 2005 model offered standard air conditioning, alarm and remote central-locking, while the top grade double cabs have rear privacy glass, Toyota Touch 2 infotainment system and 17-inch alloy wheels. Initially just a 101hp 2.5-litre diesel was available, but was later upgraded to 140hp and joined by a beefy 3.0-litre diesel with 168hp.
The Toyota Hilux is the most reliable pickup on UK roads (See 2014 Van Reliability Survey for the full results).
Skip to our full verdict on...
The 2.5 and 3-litre units in the Hilux are quiet for a pick-up truck and it's not unpleasant to drive, but customers switching to a post-2012 Hilux double-cab from a conventional car or 4x4 will probably be surprised with the apparent lack of power.
When it was launched in 2005, it was available with a 101hp 2.5-litre engine with and 260Nm (2WD models could only muster 201Nm) which meant acceleration from this engine was leisurely at best and could sometimes struggle on faster roads when scaling hills.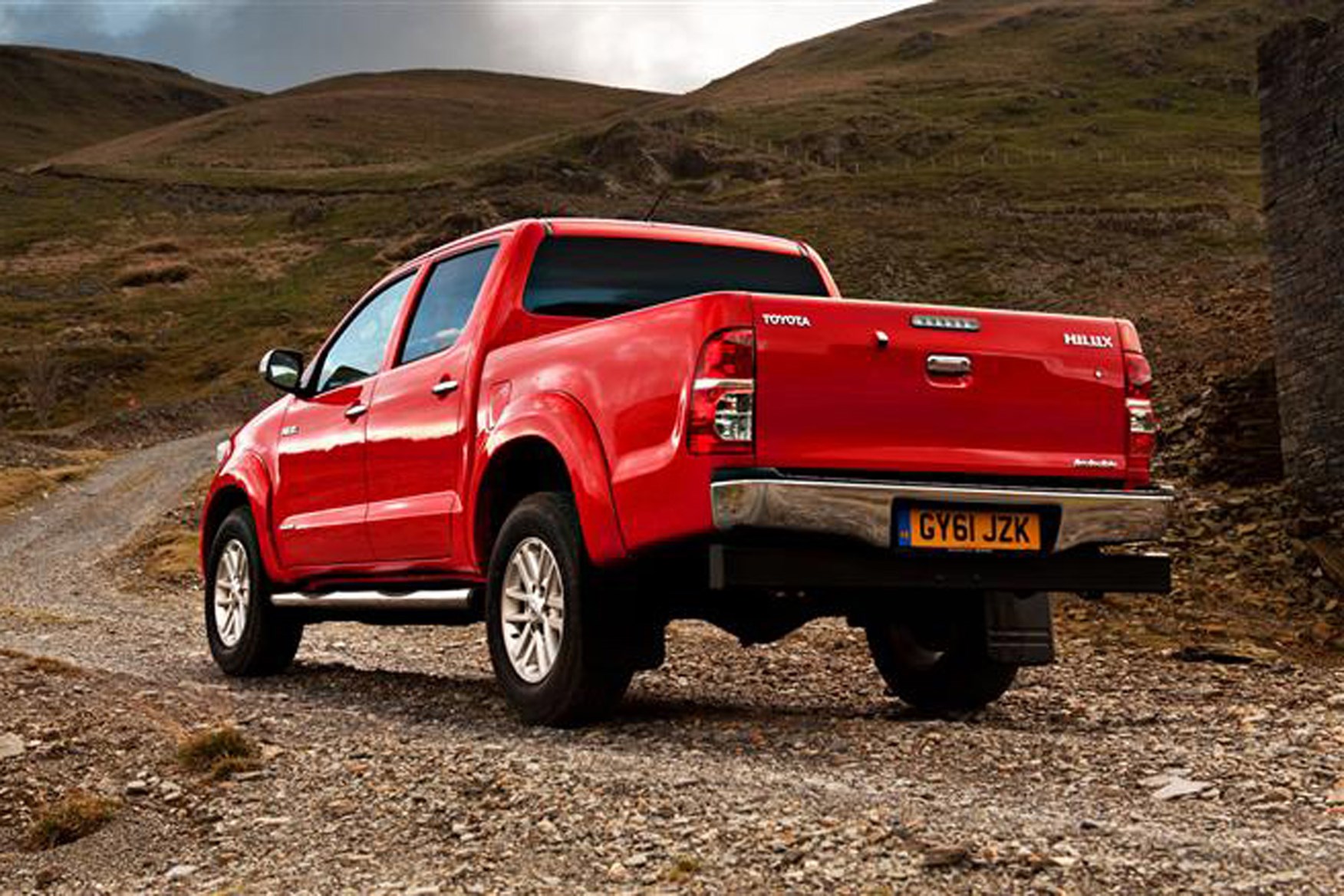 The problem was cleared up in the 2012 revamps, and the engines were tuned to achieve greater power and low emissions. The 2.5 D-4D is now rated at 140hp and 343Nm and emissions have been cut by more than 10 percent to 194g/km, while the larger 3-litre D-4D has been upgraded to 168hp and 343Nm, and is also less polluting at 203g/km.
The Hilux has a robust feeling interior and a finish more typical of that found in one of its passenger cars. It might not have the type of upmarket materials as found in the Avensis, but it's built to the same standard, with sturdy feeling fixtures and narrow, uniform gaps between the separate panels.
The cabin is roomier than before and offers easier access with wider opening doors and a higher seat position. Both double cab and single cab seating areas have greater shoulder room and headroom, and there are plenty of storage areas for bottles and other items.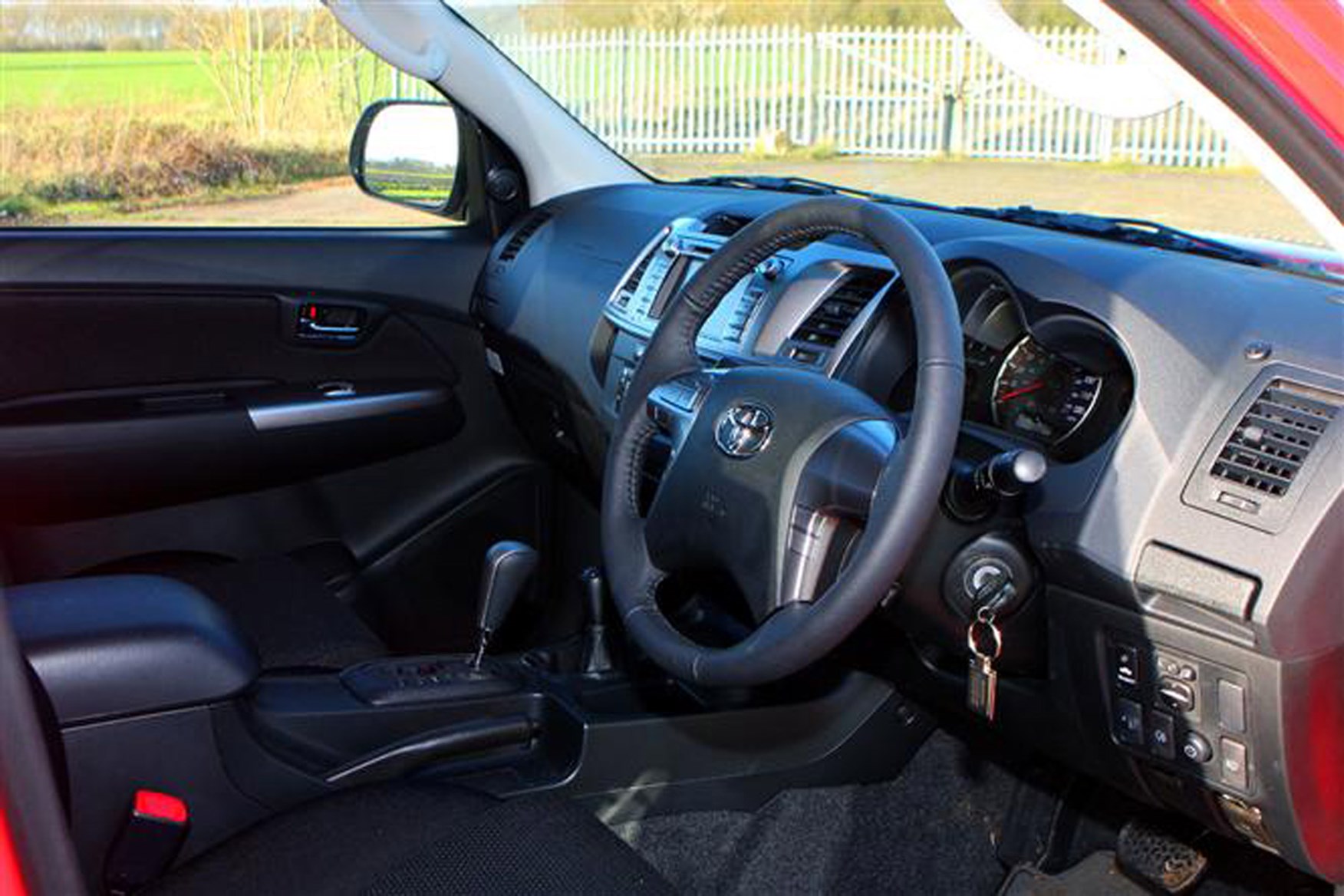 The long running H2 and H3 trim levels have been replaced by the Active and Icon respectively. All models feature an USB and auxiliary inputs, while the Icon and Invincible trim levels feature steering mounted controls. The revised lay-out incorporates the new Toyota Touch multimedia unit with a full colour 6.1-inch touchscreen. The Touch package, fitted as standard to the Icon and Invincible models also includes Bluetooth and rear parking cameras.
Toyota has made great efforts in making the new Hilux significantly less expensive to run than its rivals. The key area where savings are made is in labour time during services.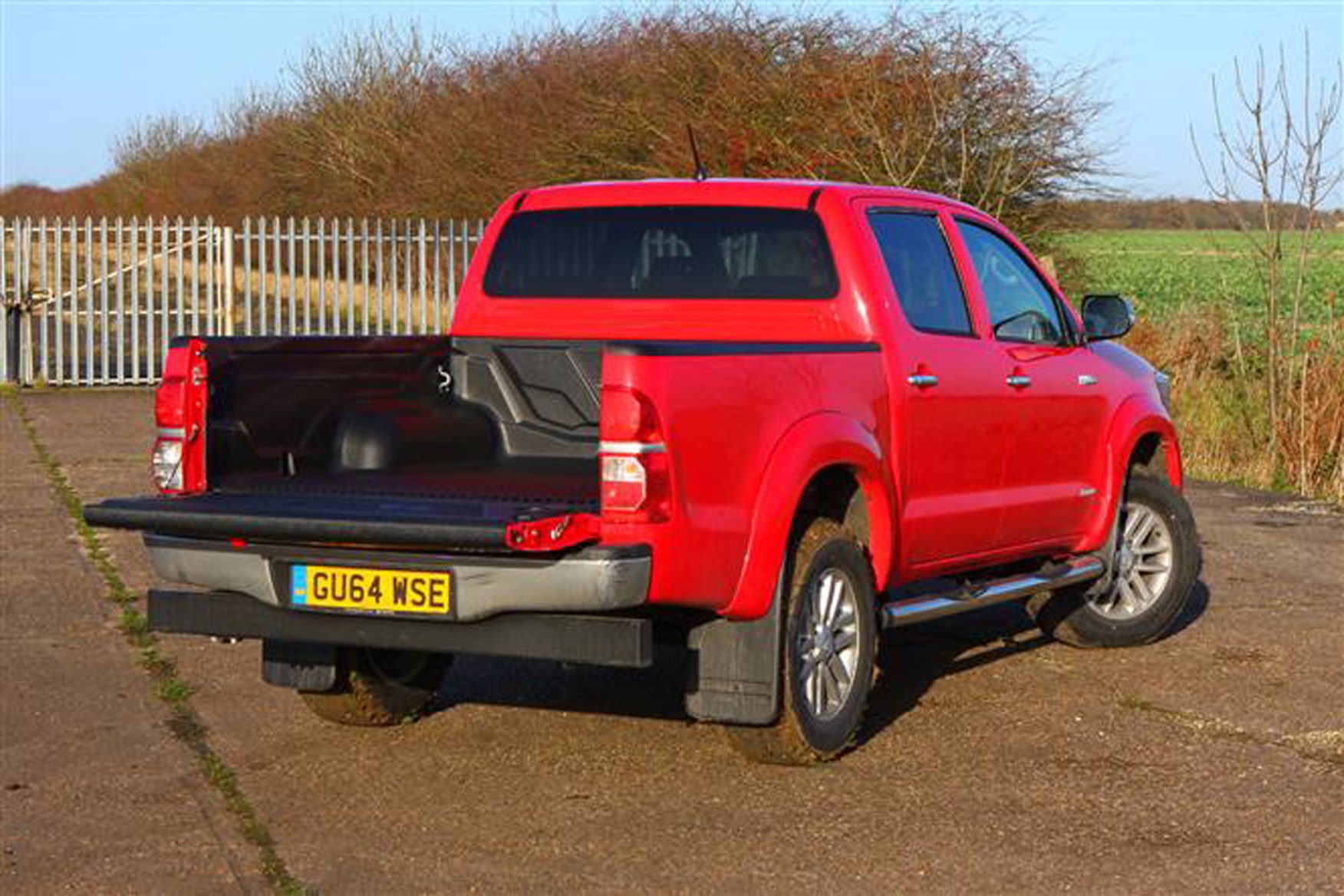 The Hilux should spend about one third of the amount of time in the garage over 60,000 than a Mitsubishi L200 and about half the time of a Ford Ranger. Toyota claims that an unladen Hilux should achieve about 34mpg, which is good for a relatively heavy 4x4.
The Hilux has a reputation as being one of the most reliable vehicles on the road. This should continue with the new model.
As well as standard ABS, the Hilux has been designed with an energy-absorbing frame structure, a collapsible steering column and retractable brake pedal to minimise injuries in a crash. Twin airbags are standard across the range and the front seatbelts are fitted with pretensioners which tighten the belt at the moment of impact. They also incorporate force limiters and are height-adjustable. Brakes have been upgraded for this Hilux and the new headlamp design is more effective offering an illumination range of 175m on full beam.
Which Toyota Hilux (05-16) is best for me?