Toyota Proace review (2013-2016)
PROS
Very productive with up to 1.2 tonne payload
Twin side loading doors as standard
Relatively fuel efficient
Powerful engines
CONS
More expensive as other badged versions
Lots of road and engine noise
Poor ride and handling
Summary
High R&D costs and limited market volume mean joint ventures are commonplace in the van industry. The Toyota Proace, which replaced the Toyota Hiace in 2013, shares exactly the same chassis, driveline and body panels as the Citroen Dispatch, Fiat Scudo and Peugeot Expert.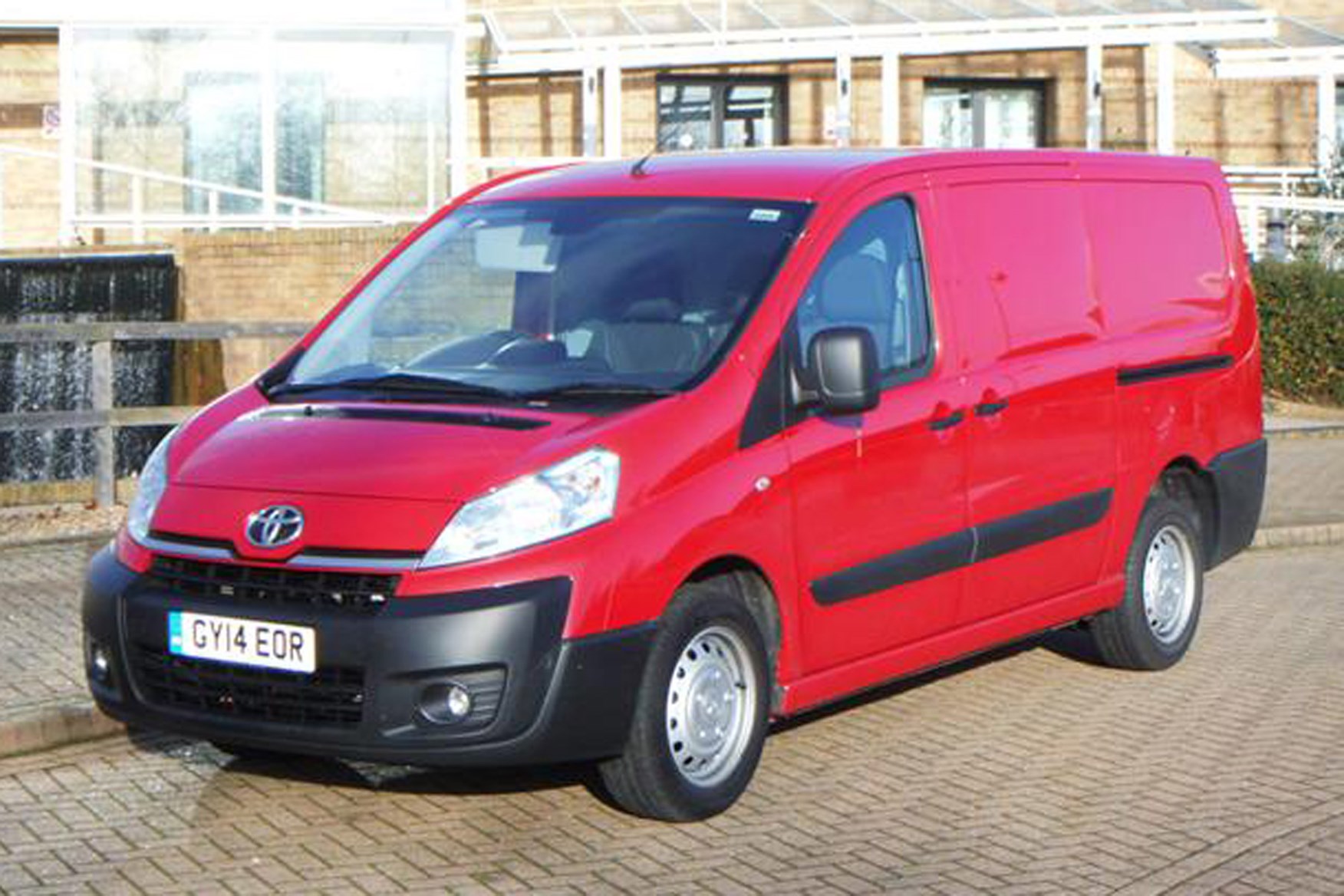 There are a lot of good selling points of the Toyota Proace; it's very productive, it's relatively economical and features a reliable engine, however, it costs a couple of thousand pounds more than the other badged engineered products and the aftersales service isn't exactly impressive. This could mean the Proace will remain a rare sight on British roads.
Skip to our full verdict on...
Powering the Proace along is the 1.6 (89hp) and 2-litre (126hp & 161hp) turbodiesel engines, which have developed by the PSA and Ford. We found the middle engine to be the pick of the bunch (126hp / 320Nm), as the 89hp (180Nm) output was underpowered and the 161hp (320Nm) is too excessive for a van of this size, and drive-offs frequently resulted in wheelspin.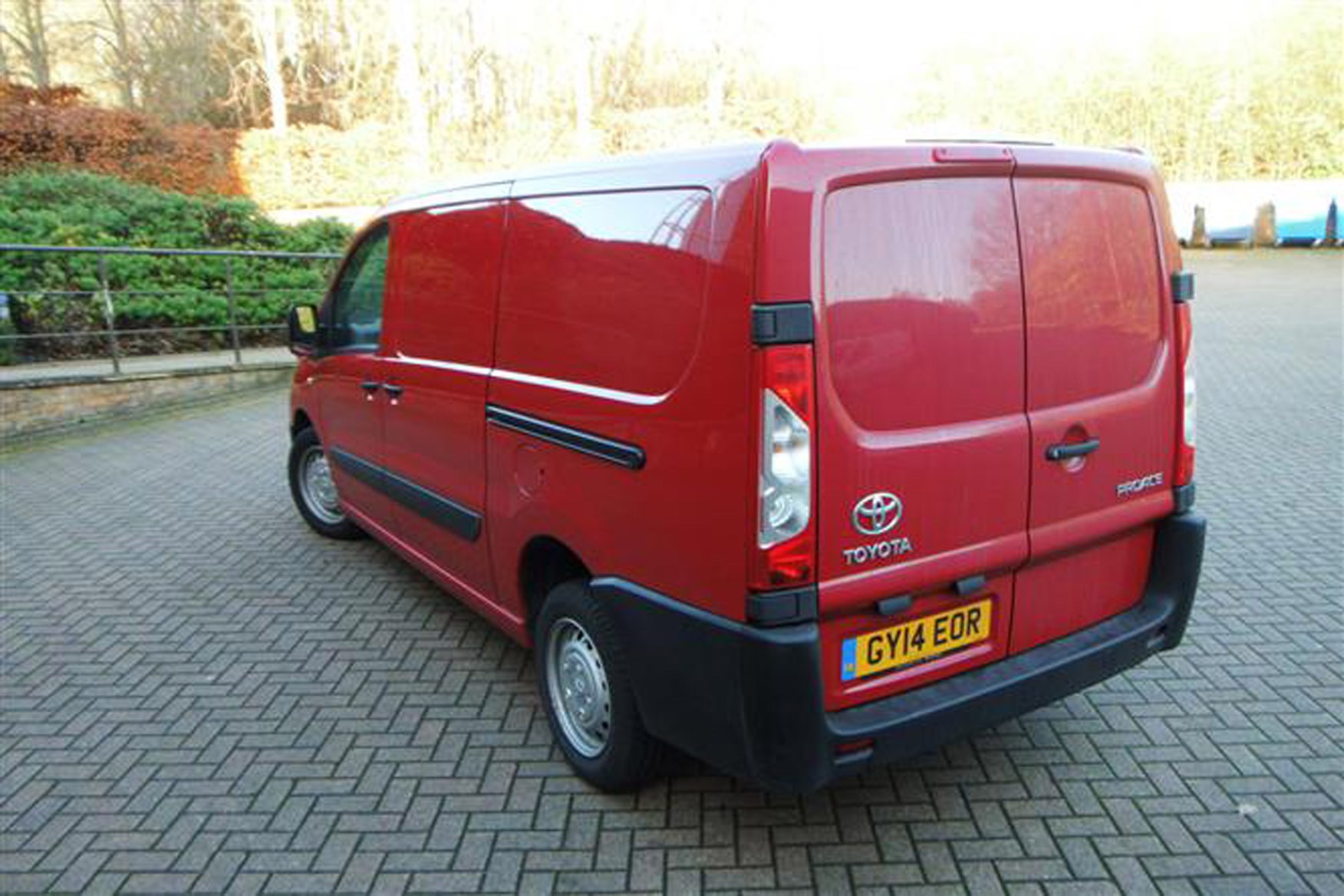 While the Proace may not have been a bad van drive 10 years ago, the 'new generation' of competitors, like the Ford Transit Custom, Mercedes-Benz Vito and Vauxhall Vivaro, are far superior to this age of van.
Quite a lot of road and engine noise perforates into the cab, particularly at high speeds, while poor dampening means even the slightest bumps can cause a big disturbance in the cab. The engine, though, provides ample power and there is little body roll going into the corners.
The cab is really starting to look its age now, having changed very little since the SEVEL (Fiat Scudo, Peugeot Expert and Citroen Dispatch) vans were launched in 2007. It is, however, functional and spacious and the driver benefits from good all-round vision.
There is only one trim level with the Proace, but it does pack quite a number of creature comforts, including Bluetooth, air conditioning, electrically adjustable and heated door mirrors, and electric windows.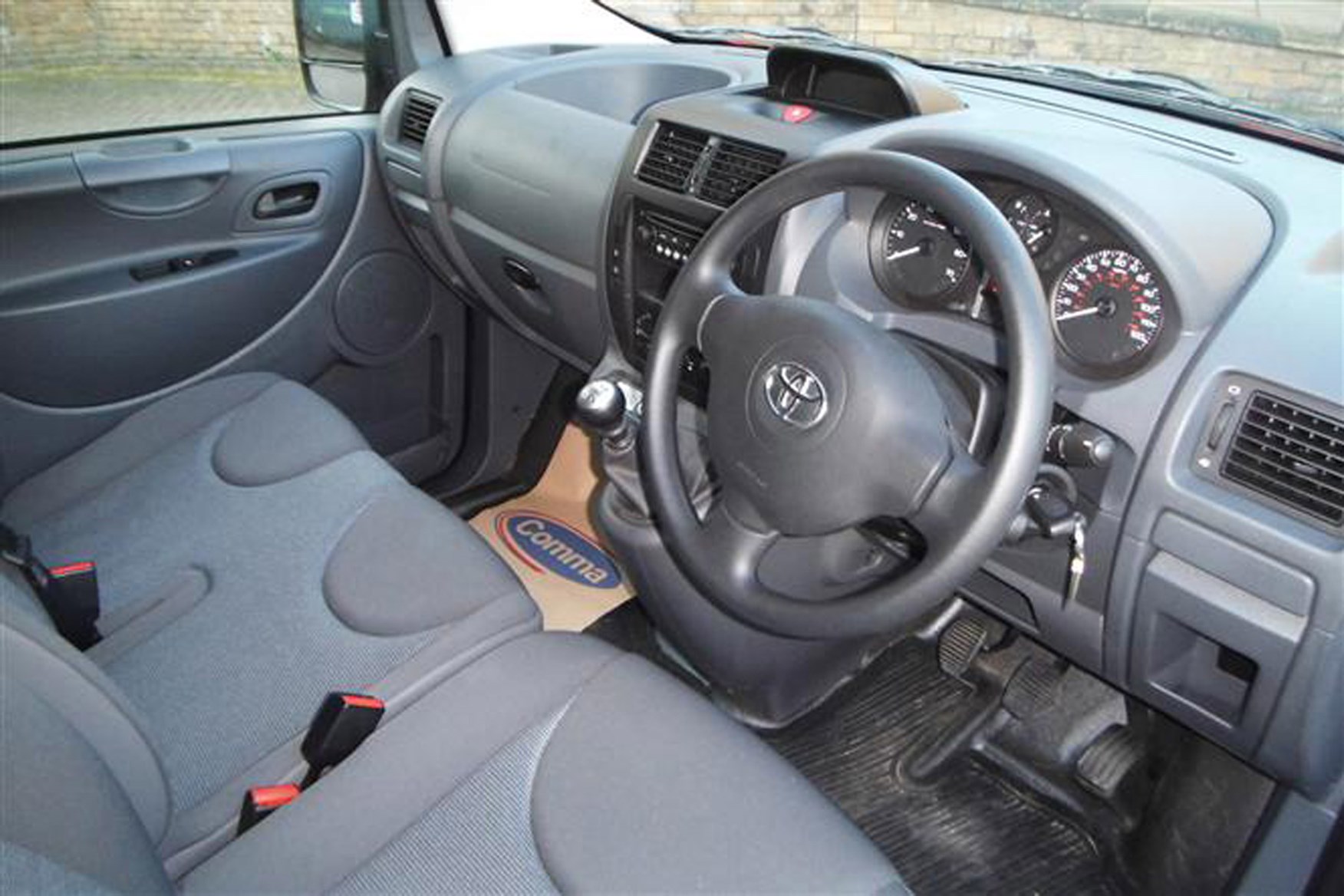 The cab is very spacious, with a fully adjustable driver's seat and steering column. There is ample storage, including an overhead shelf, and a two seater passenger bench.
A major problem for Toyota is the pricing. List prices are a couple of thousand above its sister vans and there is relatively little in terms of dealer discount. Out of the four sister vans, it has the least extensive warranty at three years or 60,000 miles and service intervals are every 20,000 miles or every 12 months.
It is, however, quite fuel efficient. The aerodynamic design means it achieves between 42.2 and 44.1mpg on the combined cycle.
As far as the engine and driveline are concerned, it's very reliable. The 1.6 and 2-litre engines are a joint venture between Peugeot and Ford, and are known to serve the 'average' commercial operator well past the 200k mark. The issue is all the little ancillary features, like door handles, lights and faulty electronics.
For those who regularly operate in a team, a reassuring feature is the standard passenger airbag, which are still quite rare on commercial vehicles.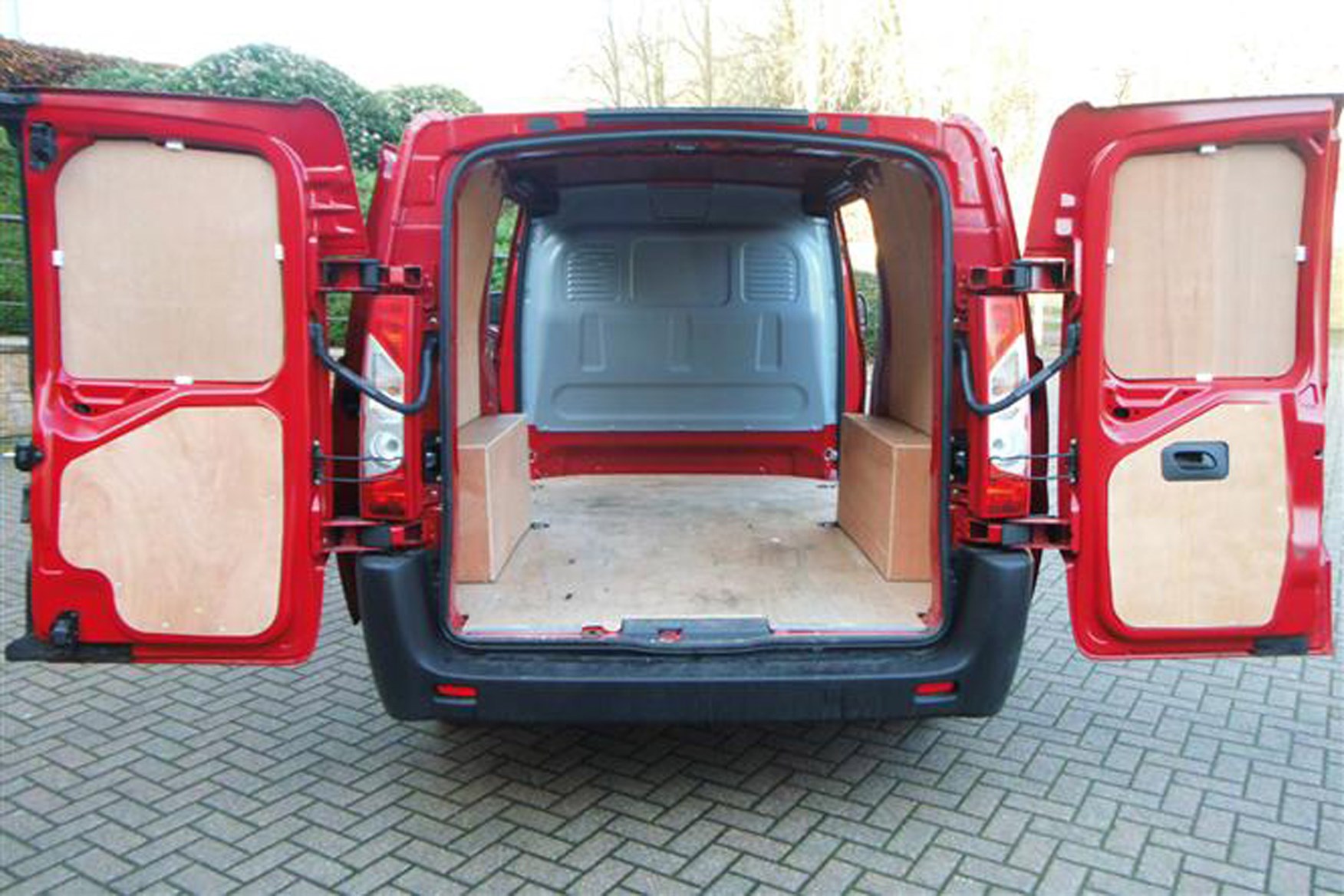 All round ABS is accompanied with Vehicle Stability Control (ESP). Daytime running lights and fog lights are also standard features.
Which Toyota Proace (13-16) is best for me?