Vauxhall Astra review (1998-2006)
PROS
Car-like driving experience
CONS
Limited loadspace and payload
Summary
The Vauxhall Astra van is essentially a van for people who need a commercial vehicle but don't really want to drive one. It is exactly what it says on the tin – a Vauxhall Astra estate that has had the rear seats removed and the side windows blanked out to make a cargo area.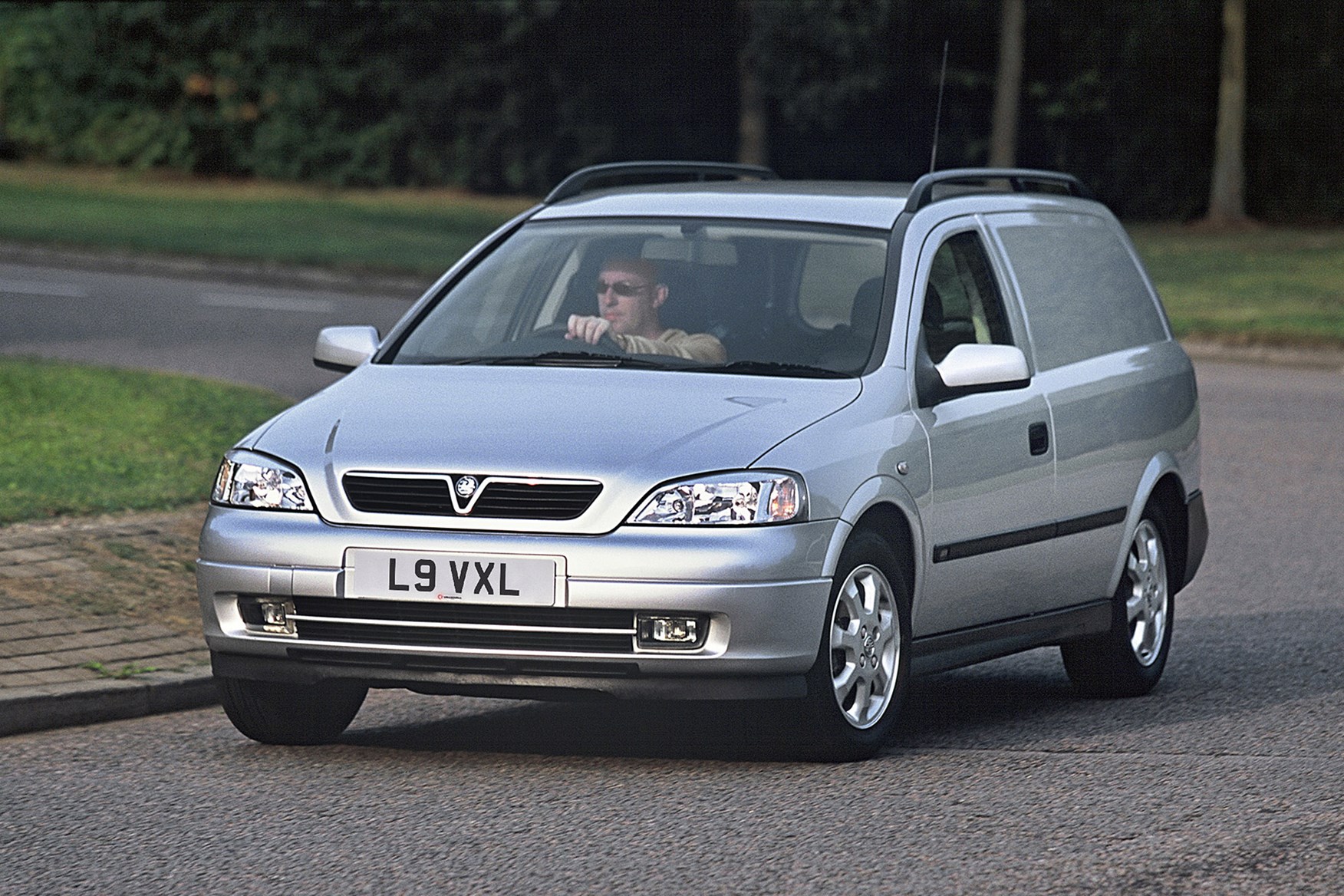 The Astravan was based on the fourth generation Astra car. Petrol, diesel and LPG dual fuel versions with gross vehicle weights of around 1,100kg were on offer and Envoy, LS and Sportive levels of trim were the three choices.
Despite the fact that all other true car-derived vans in this sector have now been consigned to history, the Astravan still sells well and has become a firm favourite with retail buyers who want something a bit more stylish and comfortable than the Vauxhall Combo.
Skip to our full verdict on...
With the underpinnings of the Vauxhall Astra car on board, there is nothing that can touch this Astra van in terms of ride and handling. It behaves superbly on the road and will tackle fast bends with aplomb. Sportive models add extra go-faster goodies such as 15in alloy wheels, low profile tyres, roof rails, foglights, body-coloured mirrors and metallic paint, together with optional spoilers and side sills.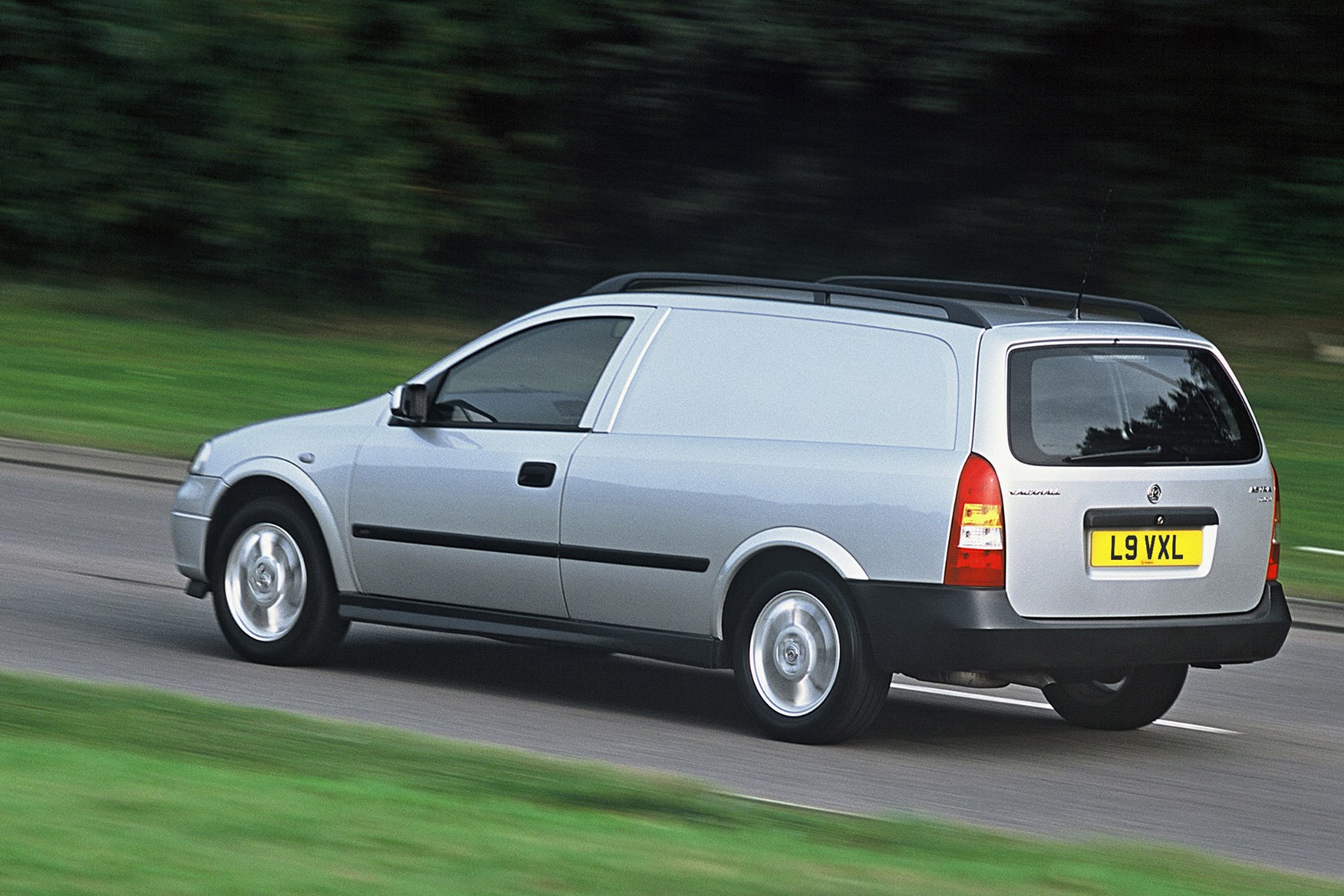 The 1.6 Twinport petrol models offer a lusty 105hp and 150Nm of torque and is smoother than the 1.7 DTi and 2.0DTi units. Power here is 75hp and 82hp respectively while torque is 165Nm and 186Nm. The new 1.7CDTi is an exciting development. The diesel is a smooth common rail unit which lacks the rattliness of the old engines and offers 80hp and 170Nm of torque.
Many vans of this period were pretty spartan affairs, which is one reason why the Astra van sold well – it is as upmarket as its car brother. Those used to high-cube vans may find things a little cramped behind the wheel, but the seats are extremely comfortable. Later models had an improved suspension system combined with electro-hydraulic power steering that made them even better to drive.
All the comfort and driveability offered by the Astra van has to be paid for and as such the price is higher than that of the Combo. But servicing intervals are a decent 20,000 miles on diesel models and the diesel units – especially the CDTi common rail ones – should be capable of exceptional fuel consumption figures if driven carefully.
Dual-fuel Astra vans are few and far between but if they can be found, they'll be exempt from the London Congestion Charge, a point worth bearing in mind for those who dwell in the capital.
Astra cars and Astra vans have been around in one form or another since 1983 and the UK has bought them by the bucketload. Vauxhall may not be the most exciting marque in the world but what is guaranteed are fairly cheap and abundant parts prices, reasonable labour rates and rock solid reliability.
If good road handling makes for a safe van, then the Astra van scores highly. Later models also had ABS brakes as standard, along with an immobiliser, alarm and central locking. That's not a bad tally for a van in this price range.
Which Vauxhall Astra (98-06) is best for me?