Vauxhall Corsavan dimensions (2014-2018)
The cargo area is accessed via a rear tailgate or through the gap in the bulkhead. A mesh bulkhead is an optional extra, as is the rubber cargo floor, but the half-height plastic load lining panels and lashing restraints are standard throughout the range.
Payload and load areas are a traditional weak spot for this market, with the compact load area offering just 0.92 cubic metres of volume – marginally smaller than the Fiesta van.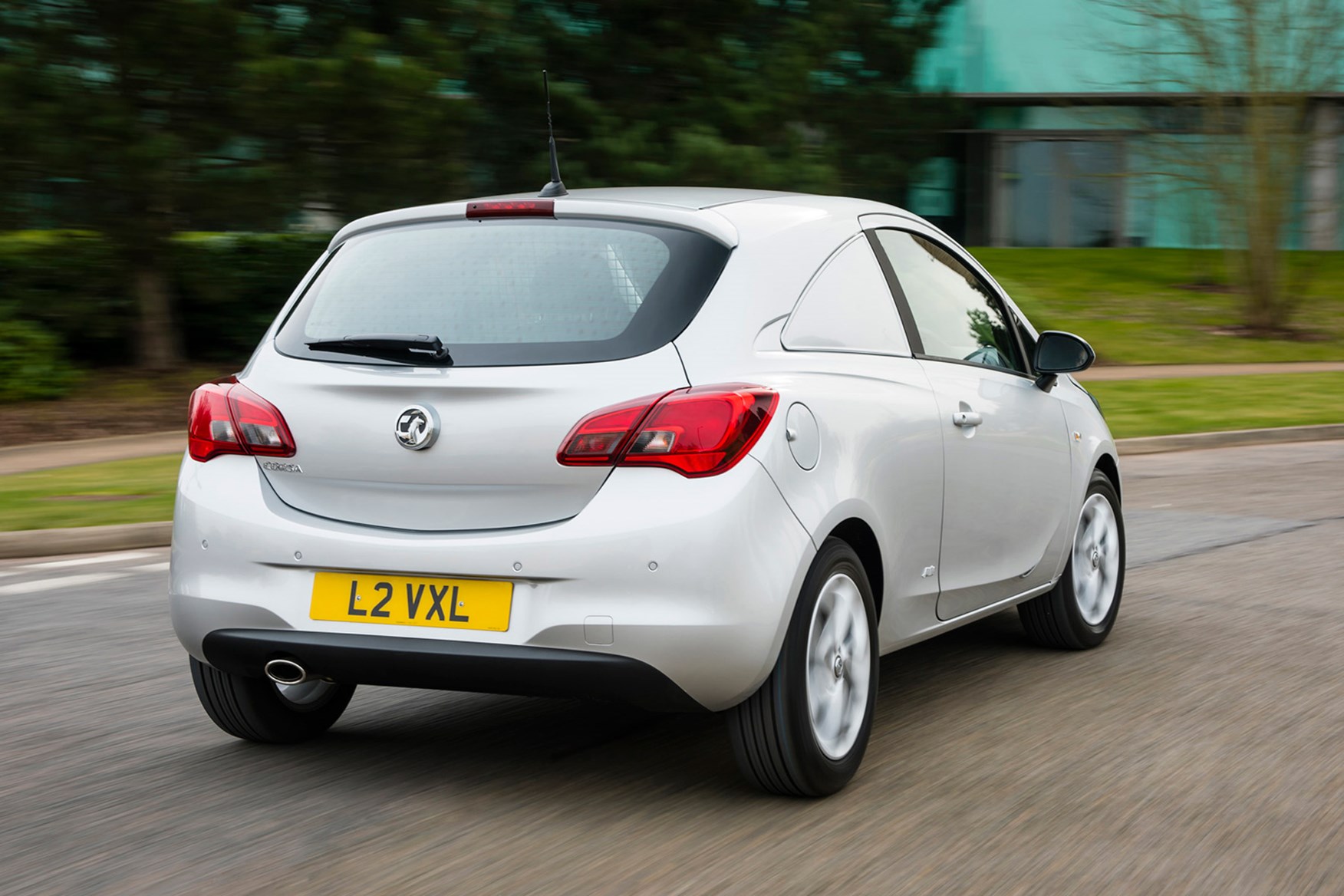 Both the Corsavan's maximum load length of 1,257mm and width of 1,264mm (969mm between the wheelarches) fall short of the Fiesta van, although it is considerably taller at 921mm.
Amendments to the Corsavan's chassis mean it is now able to carry up to 571kg (21kg more than the previous), which is far better than the Fiesta van's maximum of 508kg. The heavier transmission on the six-speed brings this down to 543kg.