Volkswagen Caddy dimensions (2004-2010)
VW Caddy (2004-2010) load area, towing and payload information.
With a 3.2 cubic metre capacity, the Caddy offers around 300 litres more load volume than the previous Caddy and was well up with the class standards of the time.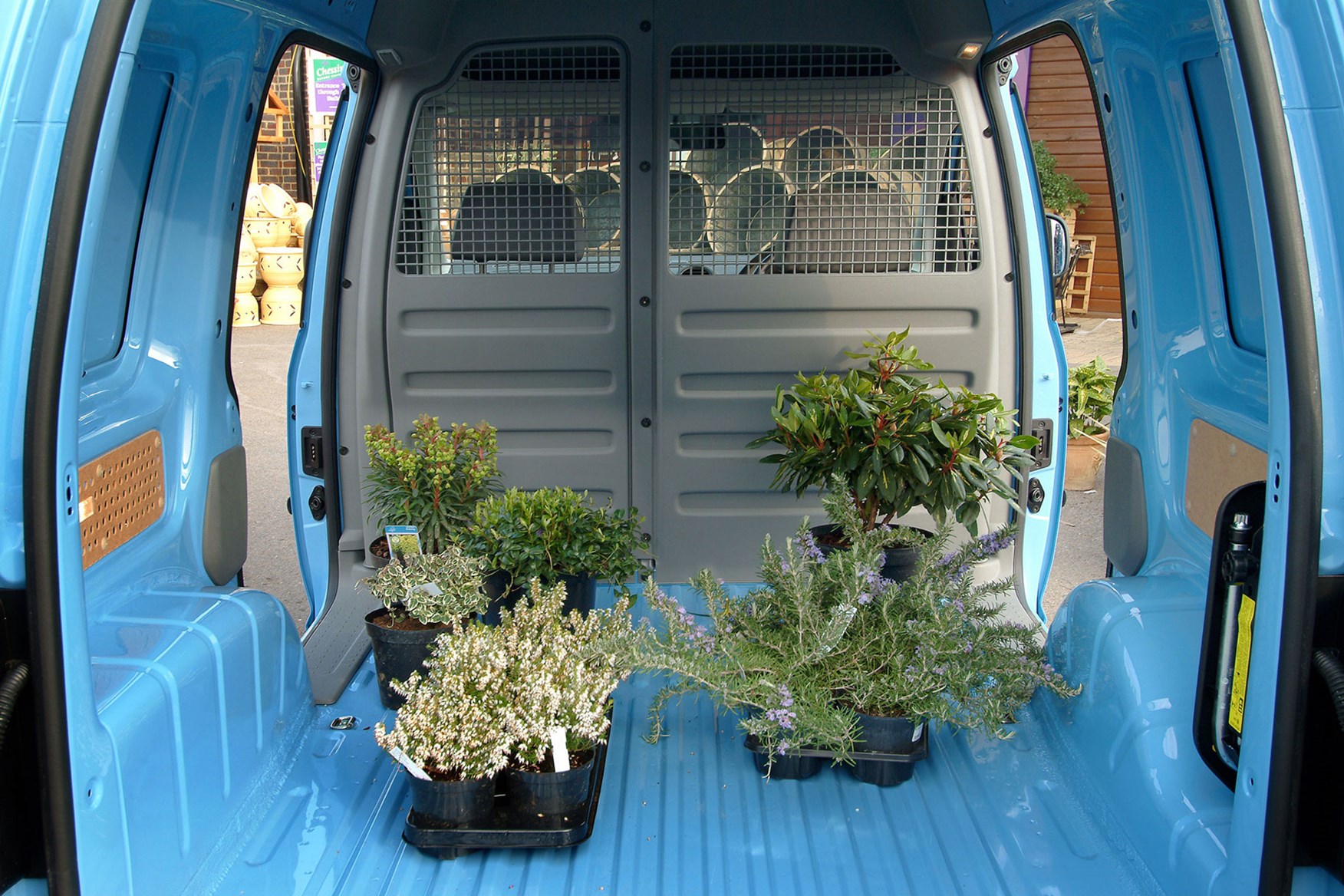 Along with two asymmetrically split rear doors, it also features a standard sliding side door that opens to 700mm for easy access to the load area and the load height is 587mm.
The rear doors open to 90 degrees with the door catch in place or 180 degrees without it.
The level cargo floor can accommodate a Euro-standard pallet and there are six lashing eyes for securing loads.
The maximum payload is a creditable 819kg and there's a maximum towing capacity of 1500kg.