Volkswagen LT review (1996-2006)
PROS
Volkswagen build quality
Practical
CONS
Hard ride
Notchy gearchange
Summary
The LT panel van first appeared in this format in 1996 and was only replaced by the Crafter in 2006, by which time it was definitely showing its age against the opposition.
It was big, tough and capable and was rather overlooked by its brother the Mercedes-Benz Sprinter, which as a shame as in most respects it is just as capable.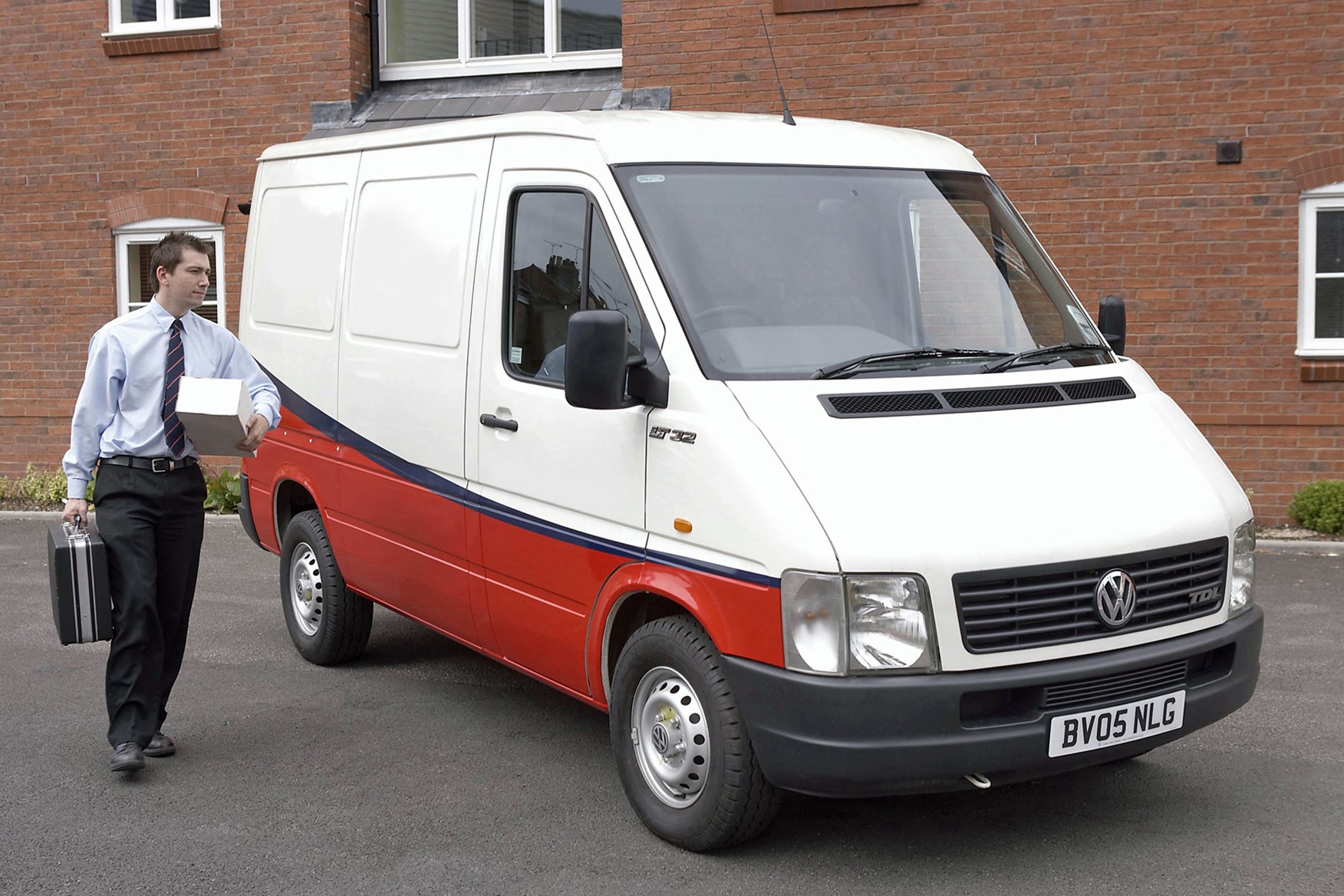 It does mean, however, that used prices are likely to be lower than those for the Sprinter, so there are bargains to be had.
A variety of diesel engines offering a raft of power outputs were on offer, and all featured rear-wheel drive.
Gross vehicle weights ranged from 2.8 tonnes to 4.6 tonnes.
Skip to our full verdict on...
All have power steering as standard, which makes for some easy handling. All models are capable performers although the LT suffers, like many vans, from a harsh ride unless there is a fair amount of weight in the back.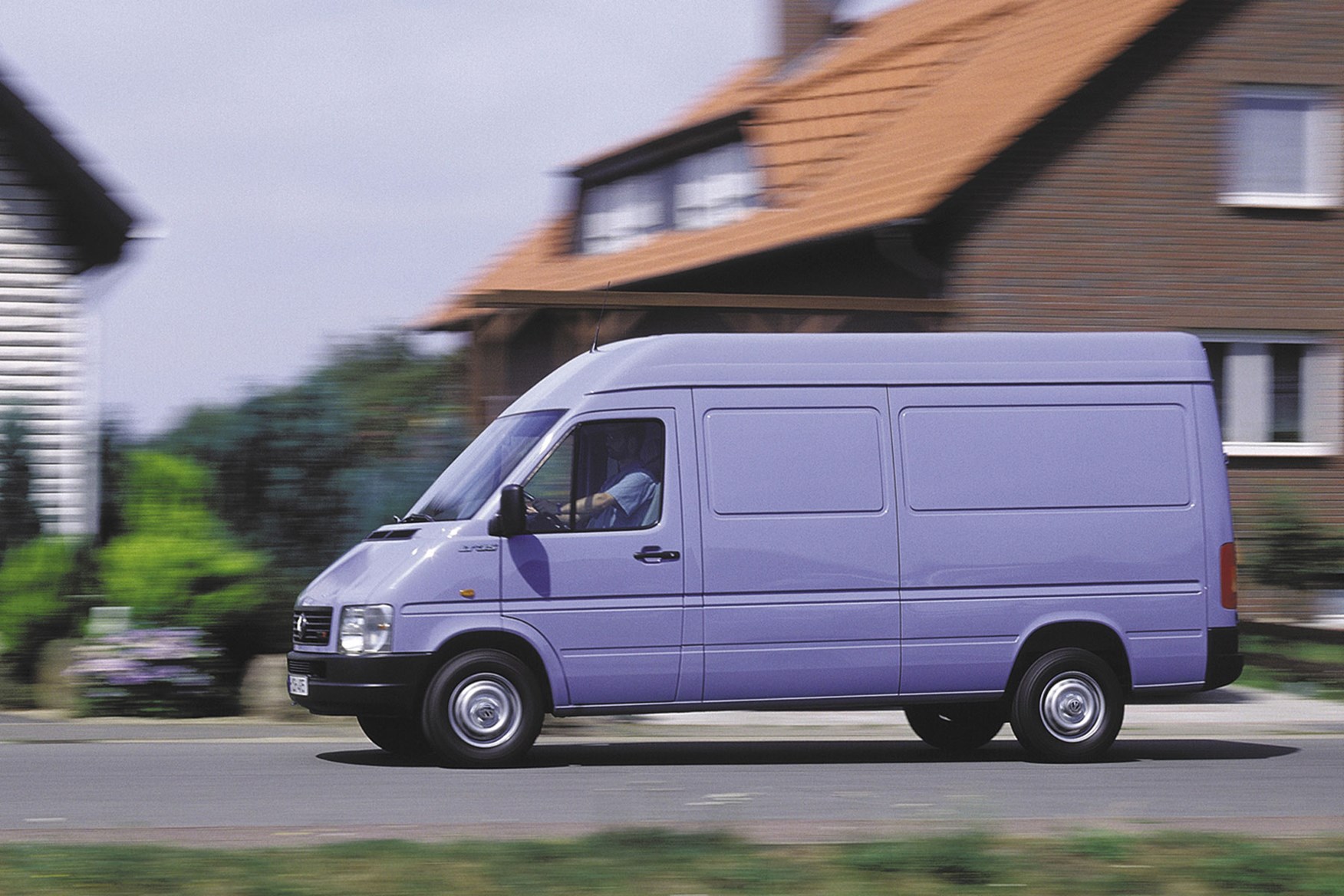 Gearchanging was never the best in class as the LT features a long gearstick which looks like a furled umbrella, leading to notchy changes, especially on the way down.
A 2.5-litre diesel unit is the main one used in the LT and pumps out 90hp or 109hp.
There is also a rather dashing 2.8-litre version with 130hp on offer and peak torque of 270Nmt. It's a real flyer but equally, the smaller output units prove quite adequate for every purposes.
As the years ticked by and the new millennium dawned, van cabs were changing rapidly, with features such as CD players, airbags and air conditioning increasingly being offered as standard.
The LT never quite kept up with these trends and as such, a radio/cassette player came as standard but little else in the way of creature comforts.
However, the driver's seat is a good one, featuring adjustments in all directions, and the LT gives a commanding view of the road ahead.
As stated earlier, secondhand LTs tend to go for lower prices than used Sprinters, but are reckoned to be just as good quality.
Such was Volkswagen's belief in the quality the LT that it offered a three year/100,000 mile warranty when new.
On the running costs front, the 2.5-litre engines should be good for 30mpg with a reasonably light right foot – not bad for such a large vehicle.
On the downside, Volkswagen parts and labour rates tend to be a bit pricey.
A Volkswagen badge on the front of a commercial vehicle promises decent reliability and the LT is no exception. With regular servicing, these vans will trundle on for years with few problems. That said, rust will be a likely issue for all vans of this age.
While the LT was well ahead of most of the manufacturers by making ABS brakes a standard fitment, a driver's airbag was always on the options list.
To protect the van from thieves, an immobiliser came as standard but central locking was a paid-for extra. So it's worth checking exactly what has been ordered new when looking at secondhand examples.
Which Volkswagen LT (96-06) is best for me?
Three wheelbases and two roof heights are on offer.