Volkswagen Transporter review (1996-2003)
Summary
The VW Transporter can trace its lineage right back to the old 'VeeDub Splitty' of the late 1950s and early 1960s, and has earned itself a tremendous reputation over the years for build quality and longevity.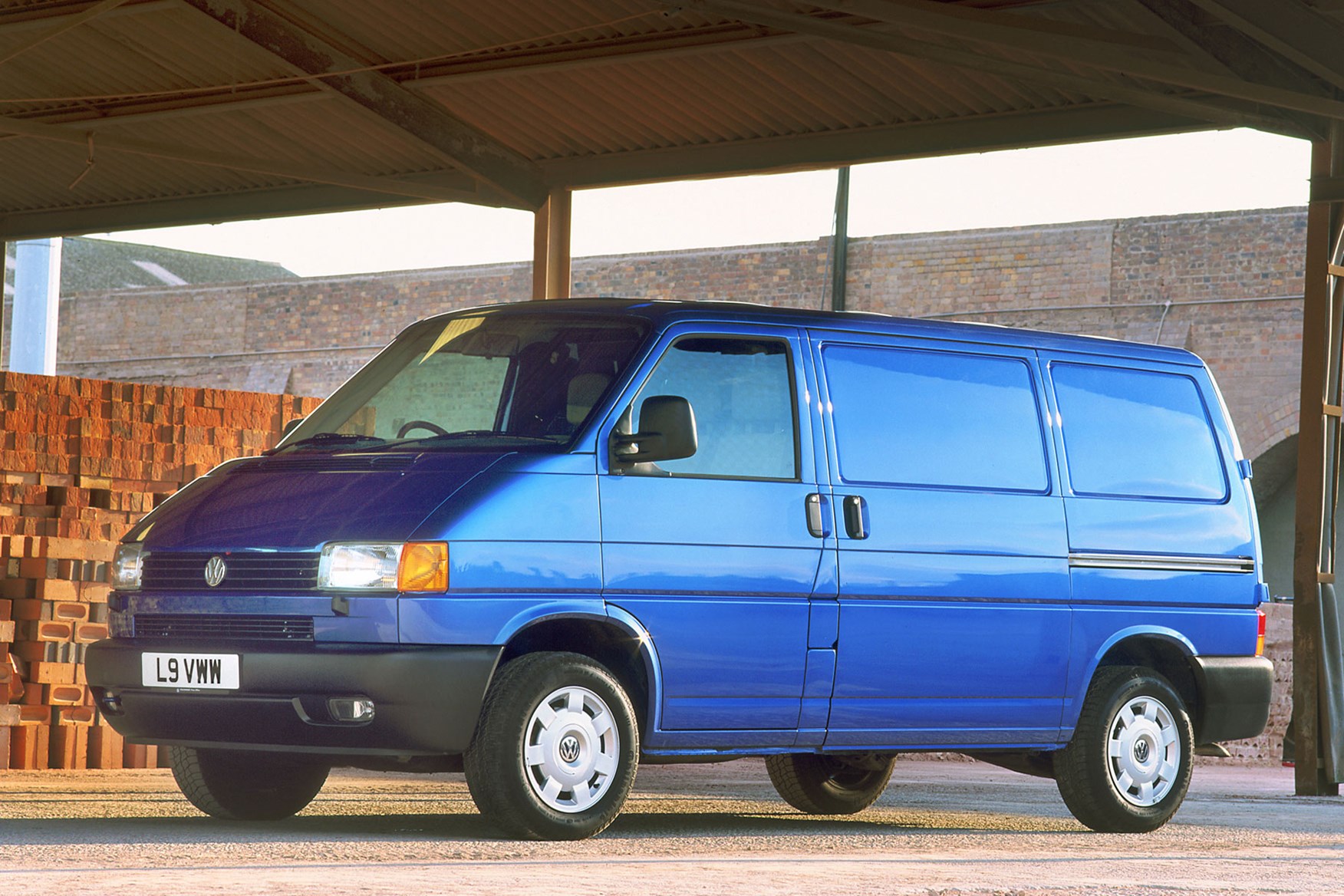 This version was labelled the T4 – the fourth incarnation of the van – and is arguably better looking than its successor the T5, which was subsequently replaced by the T6.
Originally sporting a 1.9-litre diesel engine, the T4 Transporter gained a turbocharger and a new 2.5-litre powerplant in 1999.
A variety of models were on offer, including panel vans, chassis-cabs, double-cabs and four-wheel drives, although these latter models are few and far between.
The UK's roads still teems with T4s and they still make good money secondhand, providing they are in reasonable condition.
Skip to our full verdict on...
As with most other Volkswagens, the Transporter has excellent ride and handling characteristics, and although fairly underpowered by today's standards, offers reasonably lively performance in turbocharged format.
The turbo added to the 1.9-litre diesel in 1999 raised hp from 61 to 68hp while also delivering 140Nm of torque at 2,000rpm, while the alternative 2.5-litre engine offers either 88hp or 102hp.
The more powerful 2.0-litre has a chunky (for the time) 250Nm of torque at 2,300rpm.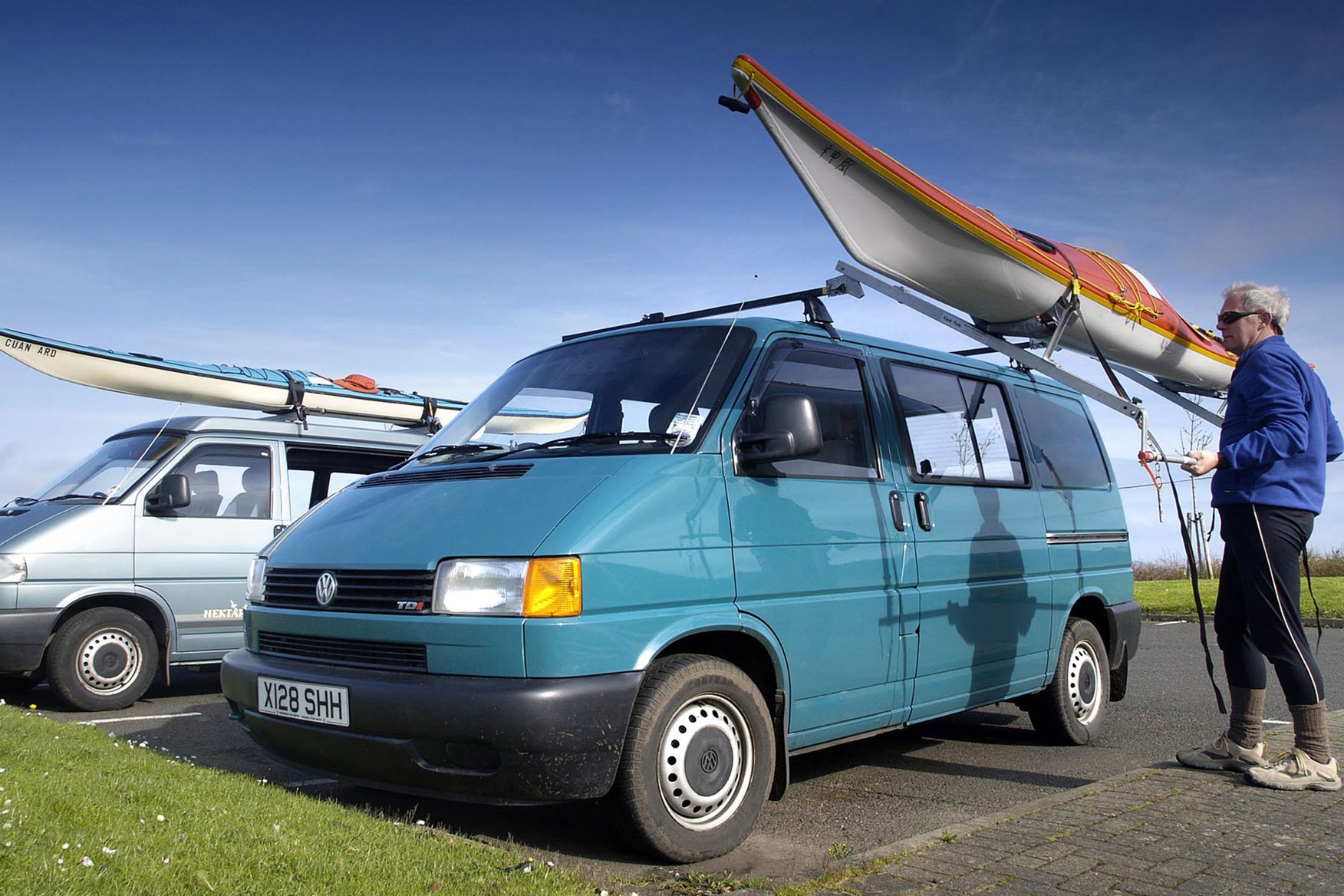 Power steering came as standard, giving the Transporter an easy action while cornering, and there is plenty of feel through the wheel for what is going on between wheel and road.
Some of today's vans don't even handle this well.
German cars and vans all feature seats which at first feel rock hard and upright, and the Transporter is no exception. It's only after a couple of hundred miles behind the wheel without a back twinge that you come to the realisation that these seats are very good indeed and that maybe you were wrong to pre-judge them.
Even in this guise, the van has a fairly car-like feel – something not all vans of this era enjoyed - and as with most other vans of its time, drivers had to make do with a standard radio/cassette player.
Lower-powered Transporters in standard spec were reasonably priced when new and such was VW's faith in its product that a three year/100,000 mile warranty was offered.
Service intervals for the T4 Transporter are a rather frequent 6,000 miles, and Volkswagen parts tend to be pricey when things go wrong.
When buying used, expect to pay top prices for any model that is clean and with low mileage.
The T4 Transporter has a reputation for being one of the most reliable older vans on the road, so hopefully those expensive VW parts won't be required very often.
The huge number of T4s on the roads today pay tribute to this van's longevity, although as servicing is required so frequently, owners of older models may be tempted to skimp on this vital area.
As such, used buyers are recommended to look for substantial service history.
No vans of this period were brimming with safety and security devices, and although the Transporter was better endowed than most, these were all paid-for options, so close scrutiny is essential when looking at a used Transporter to see exactly what it contains.
A driver's airbag was on the options list, along with ABS brakes at a whopping £1,065, which probably means that most used examples won't have them. Traction control was only available on later models.
On the security front, an immobiliser came as standard while alarms and central locking added to the bill.
Which Volkswagen Transporter (96-03) is best for me?