Volkswagen Transporter review (2003-2009)
PROS
Strong diesels
Strong quality
CONS
More expensive than rivals
Summary
The VW Transporter range of medium vans has been around since the 1950s and has evolved into a highly competent line-up of commercial vehicles. In that time, more than 8.5 million have rolled off the production line.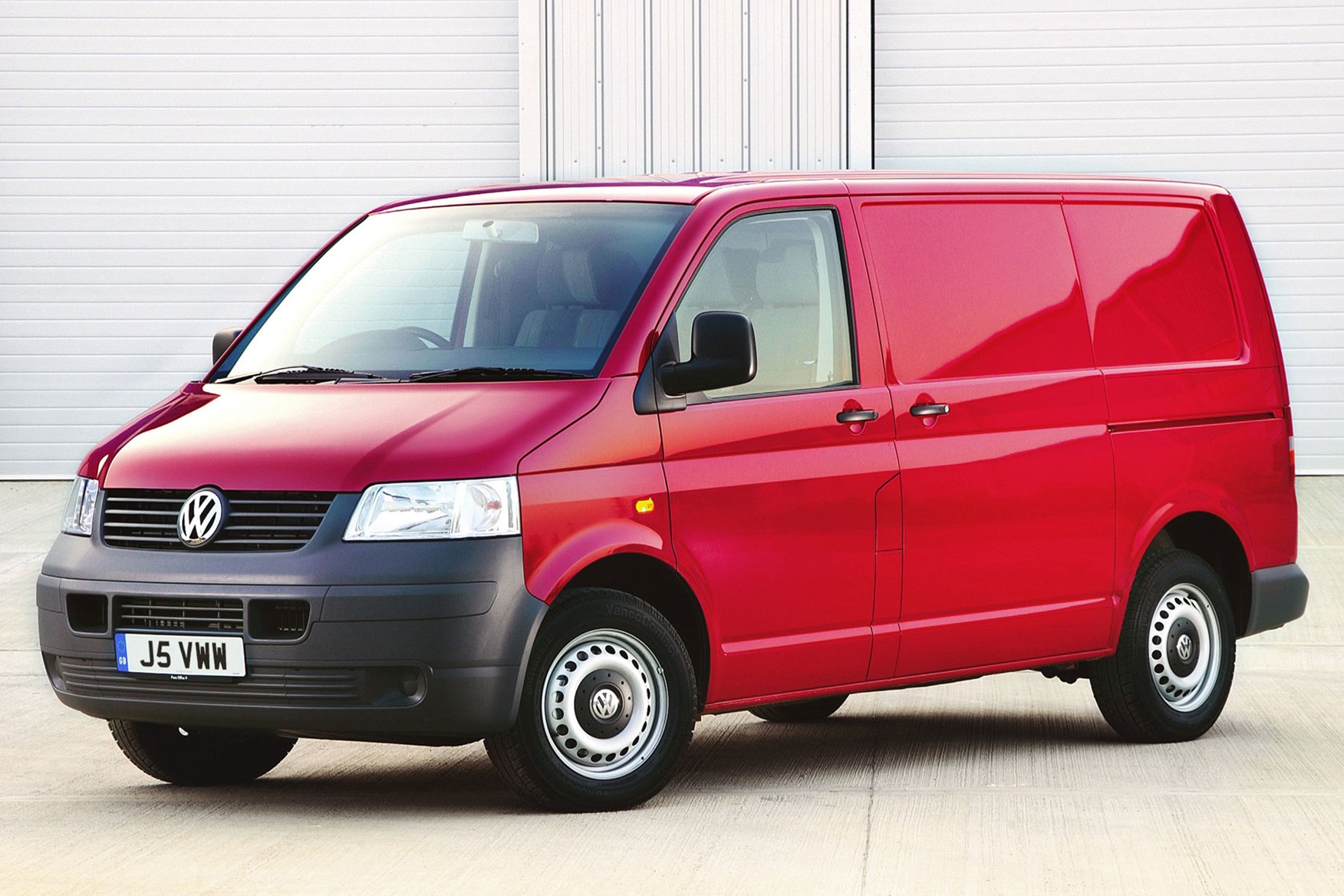 This fifth-generation version of Volkswagen's Ford Transit and Vauxhall Vivaro rival was launched in 2003, and is known by its many fans as the T5.
The T5 Transporter was on sale until 2015, but this review deals with the first phase, built until 2009.
Bigger, more powerful, and better equipped than the T4 model it replaced, it set a superb standard for the later T6 model to try and live up to.
It comes with a choice of two diesel engines, split across several power and torque outputs ranging from an 85hp 1.9-litre TDI to the 174hp 2.5-litre TDI.
Skip to our full verdict on...
Two familiar direct injection turbodiesel - complete with Pumpe Duse or PD technology - were fitted to the T5 Transporter.
The 1.9-litre TDI version came with either 85hp or 104hp, while the larger 2.5-litre TDI was offered with a choice 130hp or 174hp.
Both engines are punchy and powerful, though the 2.5 TDI is understandably better for more heavy-duty work.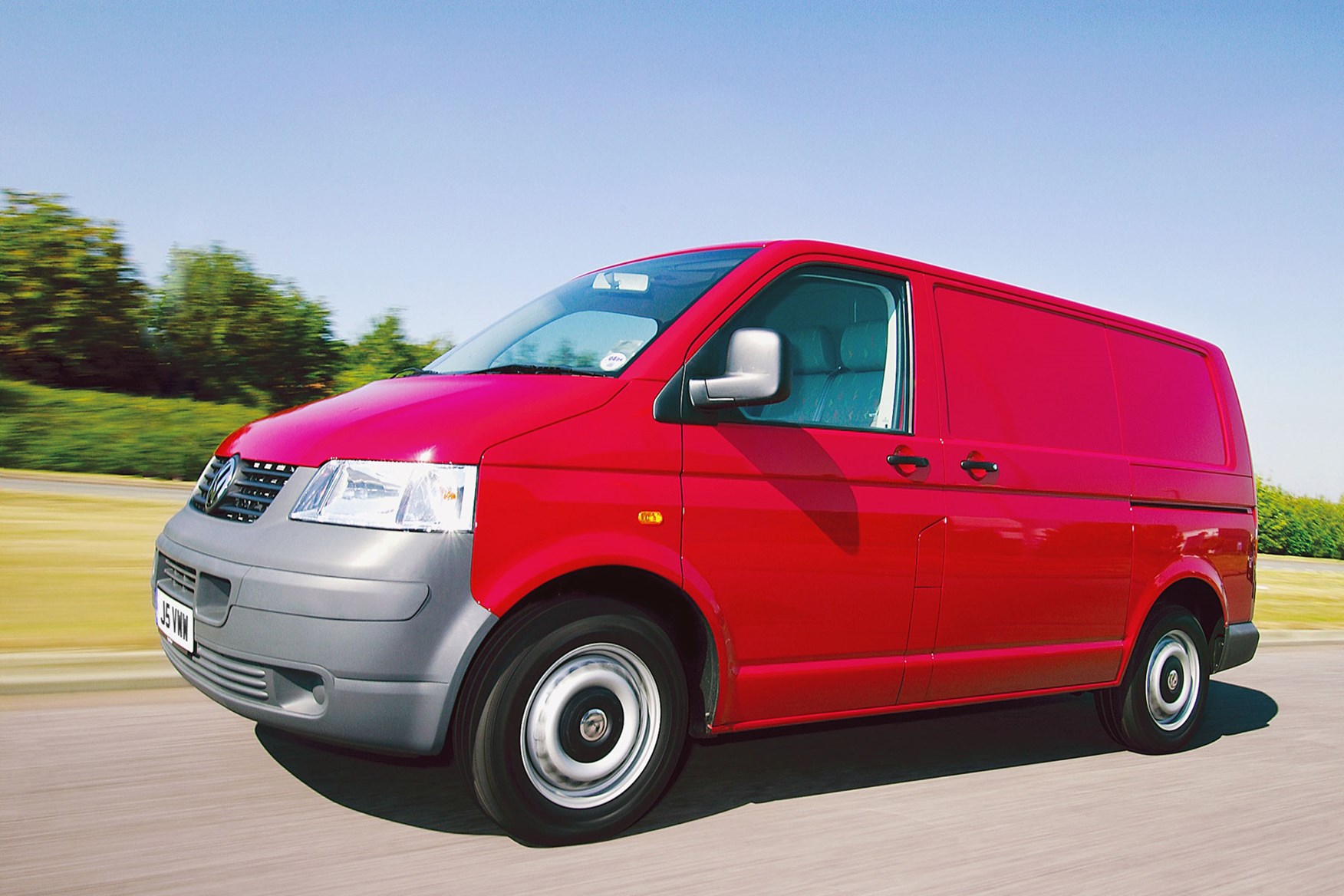 As a substantial mid-size van, some bodyroll is to be expected. However, it isn't excessive and, overall, Transporter handles with confidence.
Models with 4Motion four-wheel drive have a six-speed gearbox and there was also an automatic transmission available as an option.
Extra effort has gone into engineering a ride that's comfortable and keeps vibrations to a minimum, and this proves largely to be the case.
The fascia looks smart with many switches and buttons carried over from VW's passengers cars, all of which are well placed and easy to operate.
The instruments are clear and easy to read, and get soothing blue backlighting.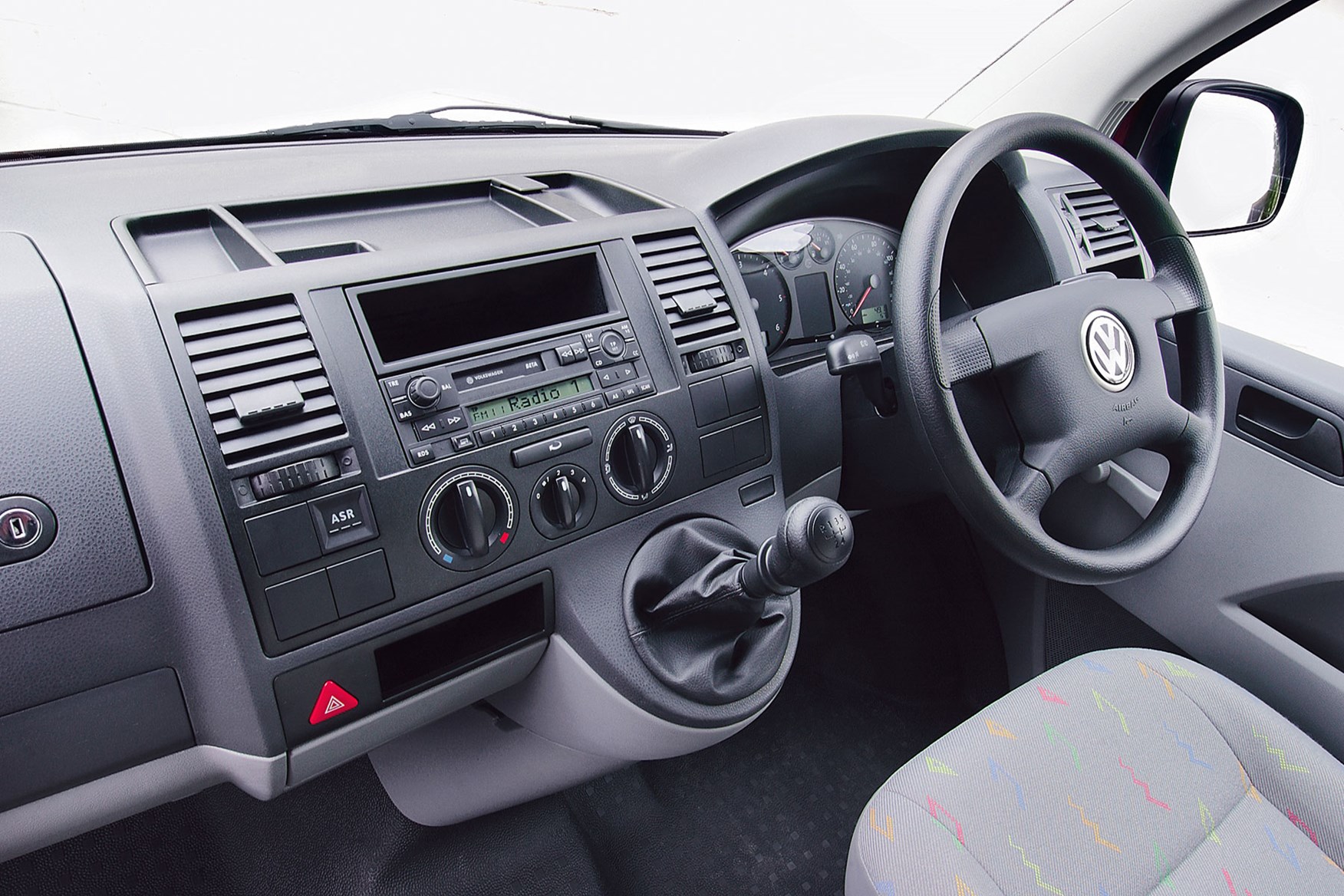 The gearstick is in the centre of the dash, rather than fixed to the floor so falls to hand very readily.
As a van it can feel rather cumbersome around town, although no more so than rivals in this class.
A few little luxuries, such as air conditioning, a large glovebox and oversized cup holders help make life on board much more comfortable.
An on-board computer determines the length of the service intervals; a service reminder is shown on the dashboard when it is due.
Depending on the driving style and patterns, these intervals can be between 9,000 miles/one year and a maximum of 18,000 miles/two years.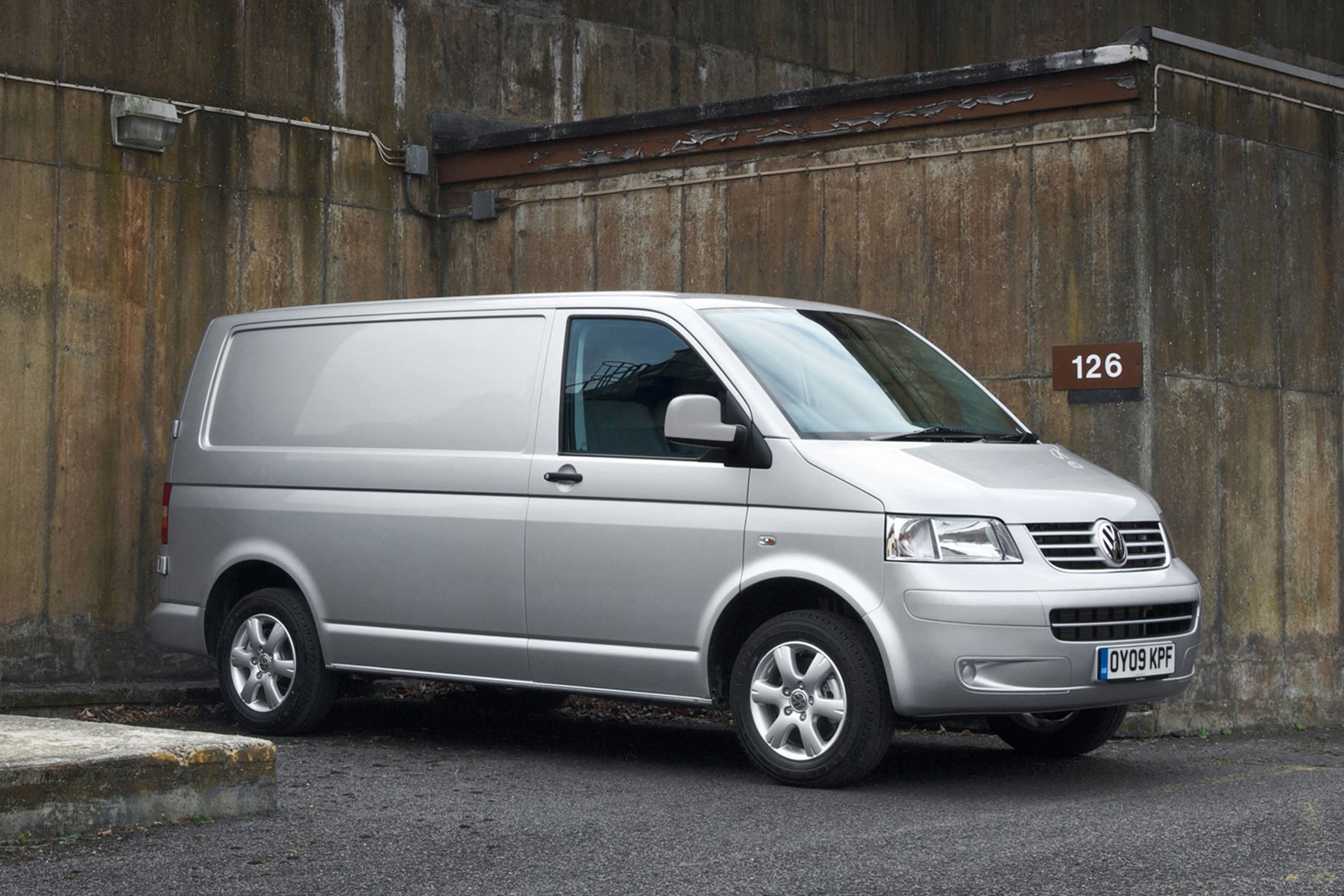 The Transporter is a class-leader for holding its value, so you should lose less in depreciation owning one of these than one of its rivals.
Having been developed over many years, with proven engines and durable mechanicals, problems should be few and far between as long as the service regime is correctly maintained.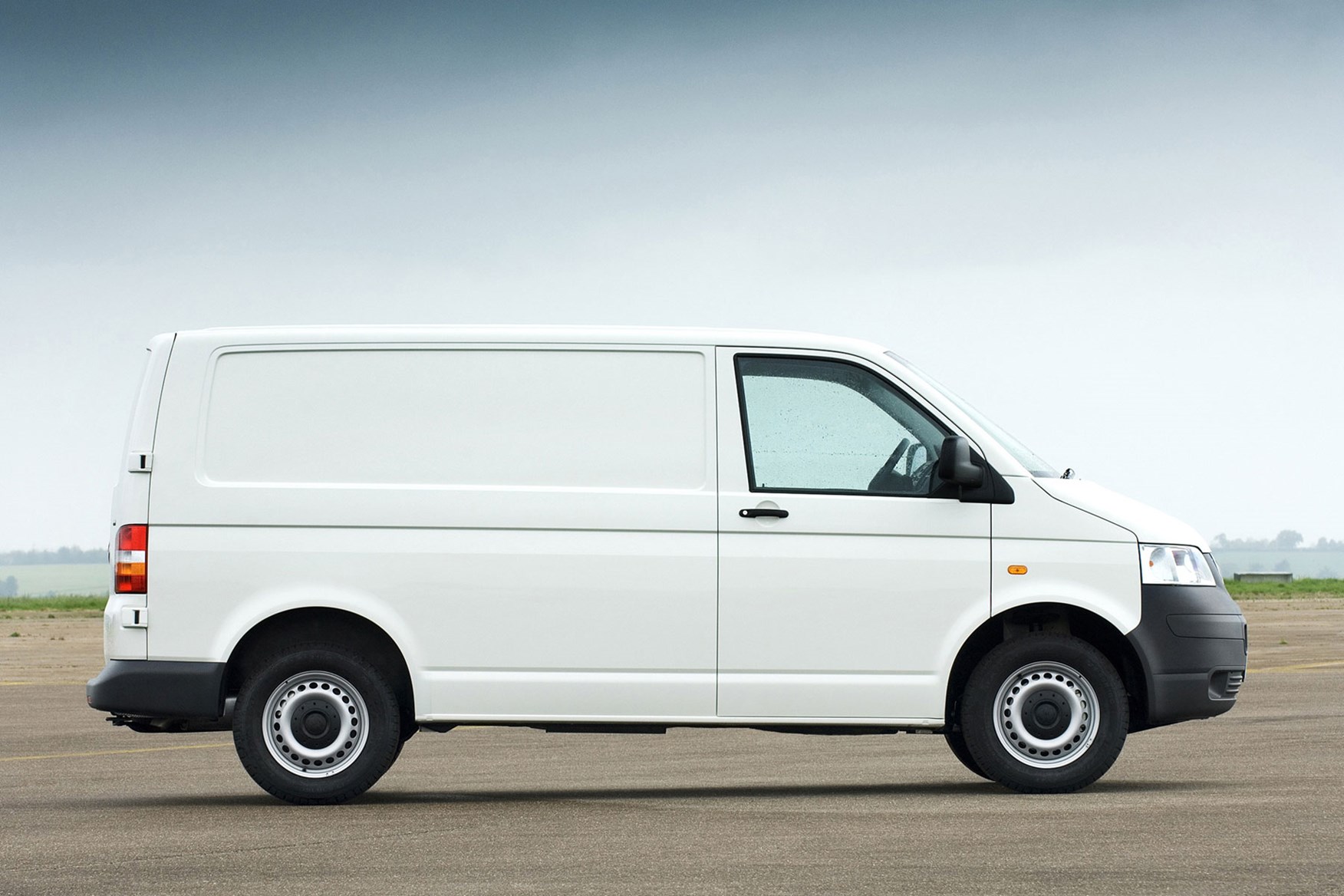 Parts and VW Commercial Vehicle dealer servicing can be expensive, but there are plenty of independent specialists if you're looking to keep costs down. Like any vehicle, if you look after it properly, it should continue to serve you well.
Every 2003-2009 T5 Transporter came with ABS, three-point seatbelts with height adjustment all round and a driver's airbag. A passenger airbag, twin side airbags and two curtain airbags were optional extras.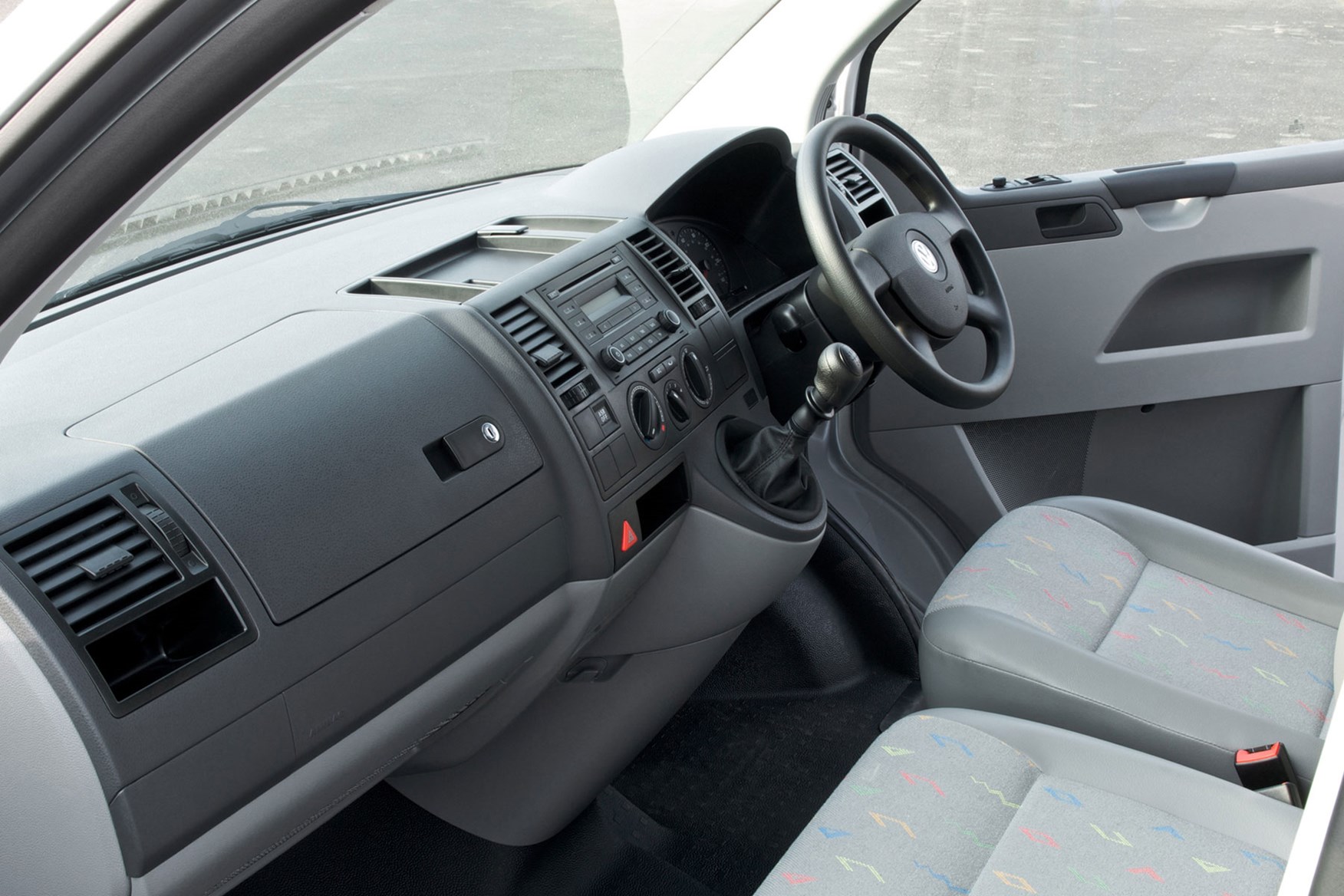 Transporter window vans featuring 4Motion four-wheel drive also have electronic stability control and brake assist as standard.
Remote central locking, deadlocks and a transponder immobiliser feature on all versions. A factory-fit alarm is optional.
Which Volkswagen Transporter (03-09) is best for me?