Volkswagen Transporter dimensions (2010-2015)
Like the earlier version of the T5 Transporter, the 2010 model comes with a choice of two wheelbases, three roof heights and four gross vehicle weights (GVW) versions.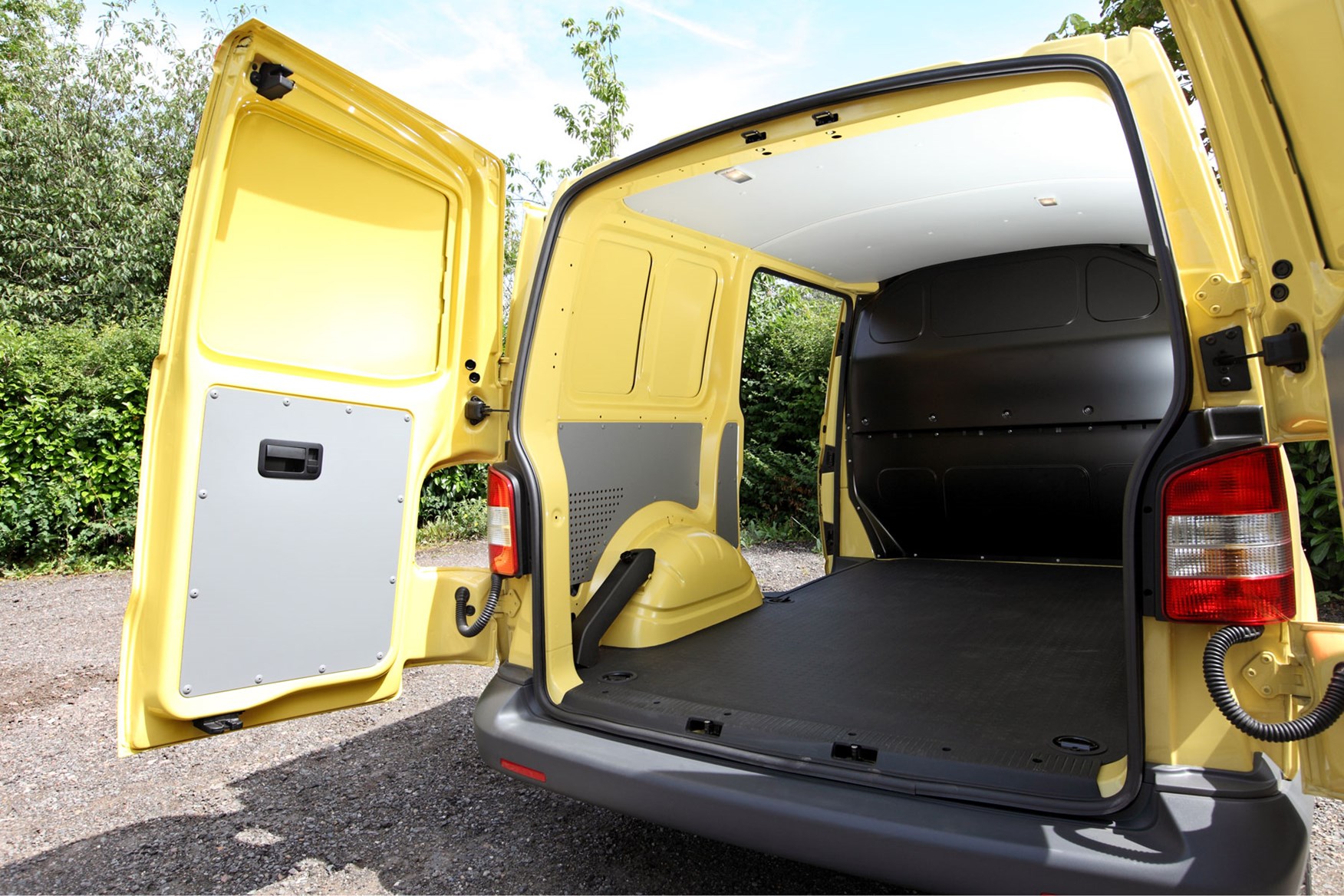 Most variants are available with a choice of long or short wheelbases.
The short wheelbase version has a load length of 2570mm, while the long wheelbase version of 400mm longer at 2970.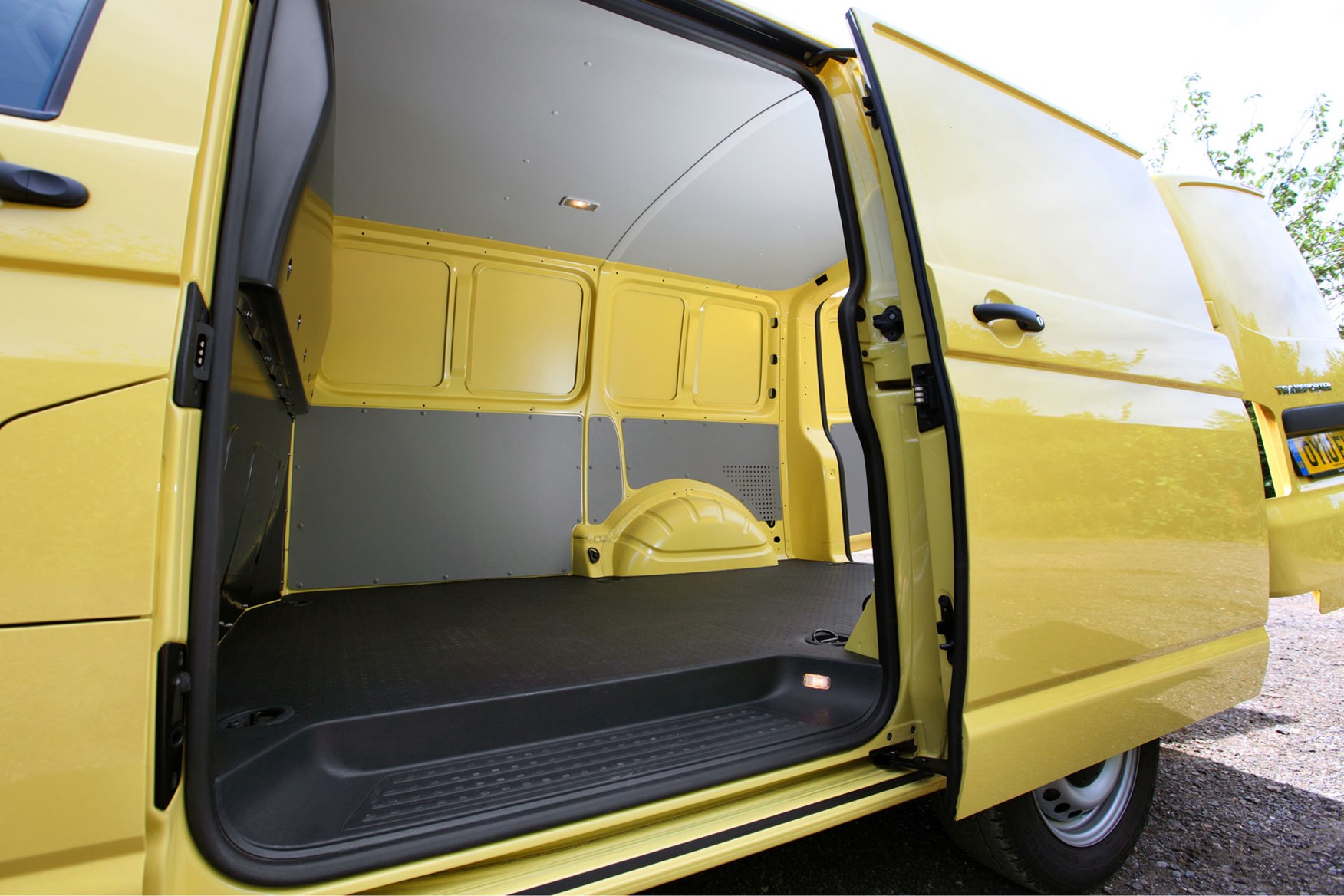 The load space height in the standard van is 1410, while in the medium roof version it's 1626mm, rising to 1940mm for the high roof version.
Load volume ranges from 5.8 cubic metres for the low-roof/short wheelbase van rising to 9.3 cubic metres for the long wheelbase/high roof.
There are four tie-down points as standard and more can be specified, plus the rear doors open fully so there is clear access to the rear of the van for easy loading.

Payloads range from 729kg to 1333kg, depending on the variant chosen, with GVW ranging from 600kg to 3200kg.