View all Vauxhall VXR8 reviews


Vauxhall VXR8 Saloon (2011 - 2018) review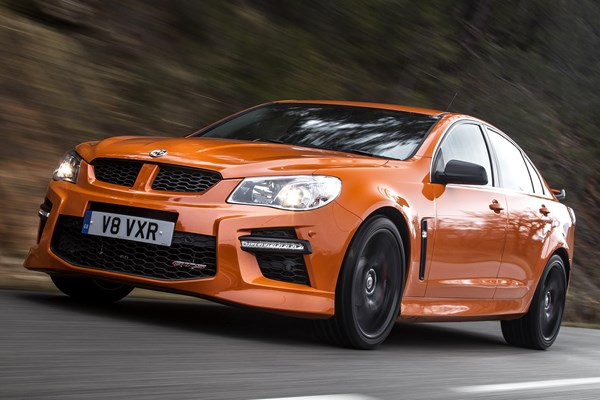 PROS
Brutish performance, lively V8 engine, stand-out styling
CONS
High running costs, expensive purchase price, poor depreciation, limited dealer support
PROS
Brutish performance, lively V8 engine, stand-out styling
CONS
High running costs, expensive purchase price, poor depreciation, limited dealer support
If you're after a subtle and low-key performance car, then look away now. If you want a rough and ready, stand-out brute, then the Vauxhall VXR8 will be right up your street. It's got more vents and grilles than you can count on one hand and the raucous rumblings of the V8 engine won't exactly endear you to the neighbours when you start it up at six in the morning.
As before performance is key and like the previous version there's plenty of fun to be had out of the 425bhp on offer, while the addition of Magnetic Ride Control (MRC) means it is smoother and more controlled than its predecessor. As you'd expect from this kind of car, the pay-off for the performance is high running costs and you won't want to check your fuel bills at the end of month or look forward to renewing your road tax.
The purchase price has also gone up, meaning it is no longer the accessible and affordable muscle car it once was. However, this is no place for being sensible. Essentially the VXR8 is still a huge amount of fun to throw around twisting B-roads and the instant hit of power from the feisty V8 is incredibly addictive and won't leave you disappointed.