Volkswagen Polo GTi (2010 - 2017) review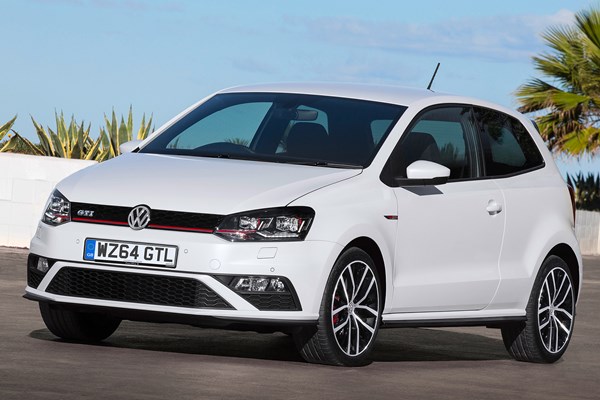 PROS
Good average fuel economy
Decent boot space
Looks like a Golf GTI
Facelift vastly improved car
CONS
Not as fun to drive as rivals
Not a proper GTI pre-facelift
PROS
Good average fuel economy
Decent boot space
Looks like a Golf GTI
Facelift vastly improved car
CONS
Not as fun to drive as rivals
Not a proper GTI pre-facelift
Volkswagen Polo GTi rivals
From a distance it has the looks of the Golf GTI, but unfortunately for the Polo bigger hasn't proved to be better and it's fair to say the Polo has a lot of growing up to do to be on a par with its more illustrious big brother. A power output of 178bhp makes the Polo a quick car but it feels a little sanitised, so if you really are after a ballsy 'hot' hatch you'll probably go for a Clio Renaultsport. However, in its favour the Polo does have some cache which will undoubtedly appeal to the badge snobs who are insistent that they want nothing less than German-built reliability to go with metrosexual credibility. Yes the Polo GTI is a very rewarding daily driver, it has many creature comforts but has Volkswagen missed the point?
Facelift for 2015
The Polo GTI got a major revamp in 2014, with first deliveries starting in early 2015. While the exterior styling changes are subtle, with the 17-inch alloys the most obvious tweak, it's under the skin the real improvements are to be found.
There's a new 1.8-litre turbocharged petrol engine featuring some very modern technology which allows it to produce far lower running costs with exciting performance too. Power is up to 190bhp, fed to the front wheels through a choice of seven-speed DSG automatic gearbox (as before) or a six-speed manual, which enthusiasts will be thrilled about since it wasn't available on the pre-facelift GTI. With either 'box it'll cover 0-62mph in 6.7 seconds.
Handling is improved too thanks to the clever torque-vectoring system from the Golf GTI along with a two-stage stability control system and optional adaptive suspension.
The interior has been tweaked too, the latest infotainment system and GTI badging throughout the interior.
Thanks to more efficient engine technology the new GTI is cheaper to run, too. With the DSG 'box it'll return up to 50.4mpg with CO2 emissions of 129g/km, while manual cars are capable of 47.1mpg and 139g/km respectively. Neither will be particularly costly to run, though.