Volvo XC60 review
Current Model
Quite possibly the safest, most family-friendly SUV around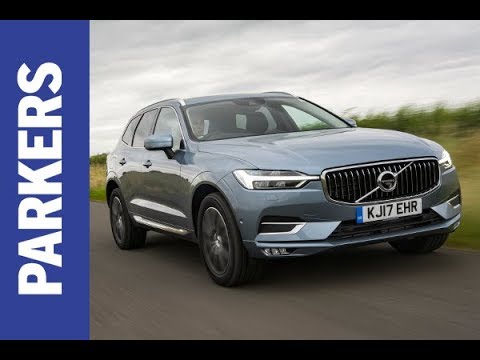 Enlarge
1

videos
Enlarge
59

photos
PROS
One of the safest vehicles around
Generous equipment levels
Comfortable with air suspension
Fantastic interior, excellent screen
CONS
Not as fun to drive as rivals
Some body roll in corners
Only two Isofix points
Running costs only average
PROS
One of the safest vehicles around
Generous equipment levels
Comfortable with air suspension
Fantastic interior, excellent screen
CONS
Not as fun to drive as rivals
Some body roll in corners
Only two Isofix points
Running costs only average
The Volvo XC60 forms the middle ground of Volvo's growing SUV range. Once known for its estate and saloon car building prowess, the Swedish manufacturer now offers a stylish range of family friendly premium 4x4s designed with safety and comfort in mind. The XC60 offers cutting-edge high-end safety equipment, a luxurious cabin and a driving experience centered on tranquility and ride comfort.
A range of petrol, diesel and hybrid engines make up the current engine line-up, while all-wheel drive is also available. Rivals include the Audi Q5, BMW X3 and Mercedes-Benz GLC. The previous XC60 was launched in 2008, and quickly became not only Volvo's best-selling model, but also the best-selling vehicle in its class across Europe.
What engines are available?
More a case of what's not available. The XC60 is available with the following conventional engine options: a choice of 190hp D4 or 235hp D5 diesels – the D4 the projected best-seller, the latter featuring PowerPulse technology – and a 254hp T5 petrol available alongside a 310hp T6.
The majority of XC60s will be automatic, but manual gearboxes are available on lower-powered diesels. Each of these engines is a 2.0-litre, four-cylinder unit with at least one turbocharger, while PowerPulse on the D5 uses compressed air to help the turbos get going at lower speeds, increasing responsiveness.
There are also 'B'-badged versions of the diesel models, denoting mild hybrid drivetrains. There's the B4 (197hp) and B5 (235hp), which are both four-wheel drive autos, and available in all trim levels aside from Polestar Engineered,
At the top of the XC60 range sits the T8 'Twin Engine'. Combining a powerful 2.0-litre turbocharged petrol engine with a plug-in hybrid electric motor drive system, this delivers strong performance as well as tax-friendly CO2 and fuel economy figures. Further performance is available through a range of Polestar upgrades, offered on T8, T5, D5 and D4 engines. It livens up throttle response and gear change times.
And trim levels and standard equipment?

There are three main trim levels – (1) Momentum, Momentum Pro,(2) R-Design, R-Design Pro, (3) Inscription and Inscription Pro. The Pro package adds specific extra kit. Regardless, equipment specification is comprehensive throughout, with every version of the XC60 sold in the UK fitted with an eight-speed automatic gearbox and all-wheel drive as standard.
And that's just for starters, also included on every single model are:
Leather upholstery
LED headlights
Two-zone climate control
Heated front seats
Powered tailgate
9.0-inch Sensus touchscreen infotainment with sat-nav
Volvo City Safety with Steer Assist
The last is an autonomous emergency braking (AEB) system, which now detects pedestrians, cyclists and large animals as well as other vehicles.
The original XC60 was the first production car to feature AEB technology; new for the second-gen model is Steer Assist, which aims to reduce accident severity by helping the driver to take emergency avoidance action. The XC60 will also be one of the cars to feature a limited top speed of 112mph as part of Volvo's Vision 2020 plans, which aims for a driver of a Volvo car to not be killed or seriously injured in one of its cars by 2020.
With so many engine and equipment options, there should be a version of the popular Volvo XC60 for anyone in the market for a premium SUV. It's certainly proving a hit for those looking for an upscale off-roader that doesn't wear one of the more obvious premium-market badges.
Is it as good as it looks?
If you don't want to read too far into this review, we'll say right now that the XC60 is as good as it gets for the money. From the scaled-down XC90 exterior design to the luxurious, high-technology interior, it feels every bit the modern family accessory.
The engines are refined, the ride is comfortable, and performance is brisk throughout the range. It also features more standard safety equipment than any of its rivals, and a distinct warm, cutting-edge image without the aggression of some of the German alternatives.
So, it's safe, desirable and we rate the XC60 very highly indeed. To find out fully why, read on for the Parkers full review.