View all BMW 1-Series reviews


BMW 1-Series Hatchback (2004 - 2011) review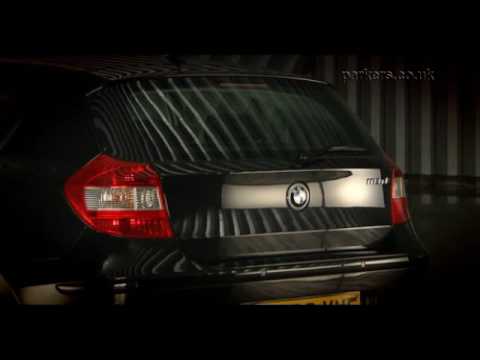 Enlarge
1

videos
Enlarge
45

photos
PROS
Great to drive
Excellent diesels
Newer cars come with EfficientDynamics
CONS
Space in the rear is tight
Styling not to everyones taste
PROS
Great to drive
Excellent diesels
Newer cars come with EfficientDynamics
CONS
Space in the rear is tight
Styling not to everyones taste
BMW 1-Series Hatchback rivals
The unusual looks of the BMW 1 Series Sports Hatch may not have been universally acclaimed when it was first launched but the hatchback became a hugely popular model. Good to drive and with a great choice of engines it's is the cheapest way of owning a BMW. From 2007 the line-up was further improved with a range of fuel-saving measures called EfficientDynamics.
Fitted to all models, drivers will hardly notice any difference, but fuel economy was improved and emissions were significantly lowered. Up to 60mpg is offered on diesel models while all four-cylinder engines had increased power along with improved efficiency.
There are more practical cars available for the money but none are as engaging to drive as the 1 Series Sports Hatch.
BMW 1 Series Sports Hatch stalling problems: extensive recall announced in 2018
Following an investigation by BBC's Watchdog programme, an extensive recall - including petrol- and diesel-engined 1 Series models built between March 2007 and August 2011 - was announced in May 2018 to rectify an electrical fault that could cause affected BMWs to stall while they were being driven.
If you are considering buying a used example of this generation of 1 Series Sports Hatch, ensure that any remedial work has been undertaken.
Other BMW 1-Series (2004 - 2013) models: