Audi A3 Sportback (2004 - 2013) review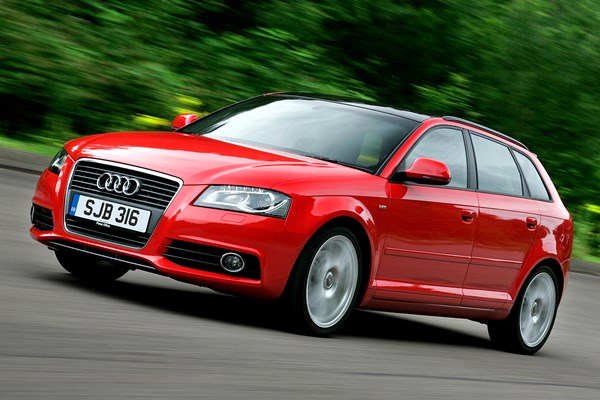 PROS
Stylish looks, refined and comfortable, five-door practicality, excellent build quality
CONS
Not particularly involving to drive, poor levels of standard equipment given the price tag
PROS
Stylish looks, refined and comfortable, five-door practicality, excellent build quality
CONS
Not particularly involving to drive, poor levels of standard equipment given the price tag
The A3 Sportback is effectively the five-door version of the A3 hatchback. Initially Audi went a step further by redesigning the rear of the Sportback with a new tailgate to differentiate the two cars when it first went on sale in 2004. A number of refreshes to both hatchback and Sportback models, however, means that both now have the same styling, apart from the two extra doors on the Sportback model of course.
If you're after a comfortable five-door medium sized car then the Audi A3 Sportback is a good choice. It doesn't have the driving dynamics of the BMW 1 Series rival, but is a worthy contender in refinement, comfort and premium feel and finish. As well as the added practicality and convenience of the two rear doors, making it easier for rear passengers to get in and out of the back, this model also increases boot space by 20 litres.
It's also a little bigger than the standard hatchback and this means there is a little extra legroom for rear passengers. For the extra doors and space you will pay a premium over the three-door model, however. The Audi A3 Sportback was facelifted in 2008, along with the hatchback model, and was given a much sharper front end – including new bumper, light design and grille.
At the same time the manufacturers' seven-speed automatic S Tronic gearbox was available for the first time on the car. Combined with a more spacious rear cabin and the same high levels of refinement and quality, the A3 Sportback is a good upmarket hatchback. From behind the wheel there is very little different to the three-door car, with predictable and assured handling while there's a good choice of excellent petrol and diesel engines.
A low emission and high economy 1.6 TDI model, which uses a start-stop system, is available and can average an impressive 69mpg. This replaced the less refined 1.9-litre diesel engine available when the car first went on sale in 2004. A more powerful 2.0-litre diesel engine, with 168bhp was also added to the line-up in 2006, while a smaller more fuel efficient and lower-emitting 1.4-litre petrol engine was added to the ever-growing engine range in 2008.
This engine downsizing has continued with a turbo charged 1.2-litre petrol engine available from 2010. For the full Audi A3 Sportback review, read on.
Other Audi A3 (2003 - 2013) models: