BMW 3-Series Coupe (2006 - 2013) review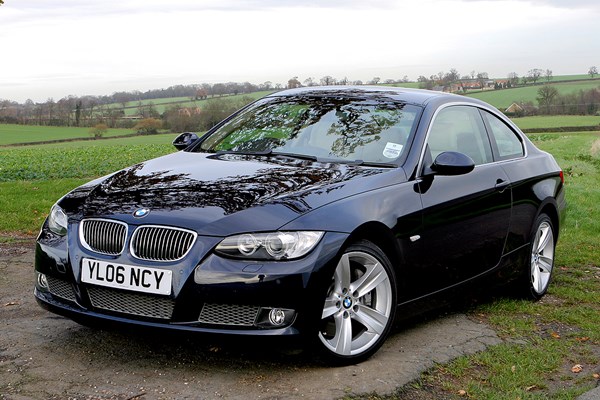 PROS
Great choice of efficient engines, supreme handling, beautifully styled, sophisticated and refined cabin
CONS
Firm ride, some expensive options, tight legroom in rear
PROS
Great choice of efficient engines, supreme handling, beautifully styled, sophisticated and refined cabin
CONS
Firm ride, some expensive options, tight legroom in rear
BMW 3-Series Coupe rivals
As four-seat coupes go, few cars are as good looking or as enjoyable to drive as the BMW 3 Series Coupe - it's a classic design with a sleek yet understated air while inside it's beautifully finished with top grade materials.
Only minor elements such as the door handles are carried over from the 3 Series Saloon - the rest is bespoke to the two-door models. It's as good to drive as it looks - the low slung driving position is perfect, the steering precise and responsive and body control excellent.
It's also surprisingly practical with a good sized boot, although taller passengers may find the rear cramped. But when it comes to performance the 3 Series Coupe doesn't disappoint with some cracking engines - the 335i and 335d being the pick of the bunch.
It was given a mild facelift in early 2010 along with more powerful and efficient engines.
BMW 3 Series Coupe stalling issues: wide-ranging recall announced in 2018
In the aftermath of an investigation by BBC's Watchdog TV show, a recall affecting over 300,000 BMWs was announced in May 2018.
Specifically relating to models built between March 2007 and August 2011, a number of petrol- and diesel-engined 3 Series Coupes could be at risk of developing an electrical fault that causes the engine to cut out.
If you are thinking of buying a used example of one of these sleek two-door 3 Series, then ensure any remedial work has already been undertaken by checking with a BMW retailer.
Other BMW 3-Series (2005 - 2013) models: