If you want to buy a cheap Bond car there are plenty you can choose from. For instance, did you know that James Bond once drove a Ford Mondeo? He's also rolled about in a Citroen 2CV, Audi 200 and Volvo S40. All very cheap proper-Bond cars, even if nobody will get the reference if you tell them.
And while the iconic cars cost an absolute fortune, there is another way of enjoying the cars without needing to re-mortgage the house.
Die-cast models of the most iconic cars Bond has ever driven look fantastic and will make a wonderful gift for not only a Bond fan but any car enthusiast full stop.
We've chosen our favourite models which cover over 50 years of Bond films and should appeal no matter which Bond is your favourite.
Playmobil Aston Martin DB5
The best Bond model for children (and adults)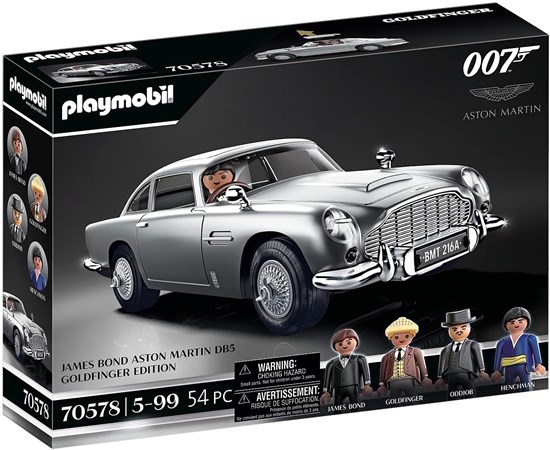 The full-fat gadget-laden Aston Martin DB5 is way more fun than it has any right to be. Roughly 1:17 scale, the car comes loaded with wing-mounted machine guns, tyre shredders, a rear bullet-proof screen and the all-important ejector seat. It's fully licenced, comes with four models (including Bond and Oddjob) and is made of plastic meaning it's safe for children over the age of five to play with.
Corgi James Bond – Aston Martin V8 Vantage – No Time To Die
The best Bond model Aston Martin V8 Vantage

Not as iconic as the DB5, the V8 Vantage has featured in two Bond movies, The Living Daylights and No Time To Die. It's a great gift idea for any fan of either old Astons or Timothy Dalton's brief stint as Bond. The car comes in a lovely display box and is 1:36 scale.
Corgi James Bond – Lotus Turbo – For Your Eyes Only
The best Bond model Lotus Esprit Turbo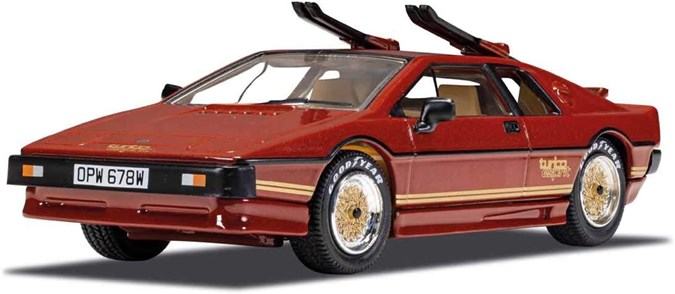 As featured in For Your Eyes Only, the Lotus Esprit Turbo here features the correct ski rack and colours. This is a perfect gift for any fan of Roger Moore's rendition of Bond or any fan of Lotus. Some may consider it odd that there's no 1:36 model of the white version featured in The Spy Who Loved Me but if anything, this car looks even cooler.
Corgi James Bond – BMW 750i – Tomorrow Never Dies
The best Bond car for BMW fans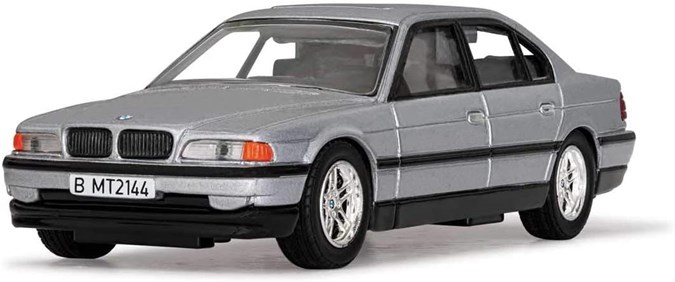 A hill I'm prepared to die on is that the BMW 750iL was a really good Bond car and the chase in Tomorrow Never Dies is a cinematic masterpiece. This 1:36 model features the wire cutter and sunroof-mounted missiles like in the film and is an awesome gift idea.
Corgi James Bond Aston Martin Collection
The best Bond model for Aston fanatics

Combining three of the most iconic Bond cars ever made in one pack, this is a great pack for any Bond. The set includes an Aston Martin Vanquish, DBS and DB5, all of which look great. The models are smaller and a little less detailed, but they're still a great gift idea.
Corgi James Bond – Gyrocopter – Little Nellie – You Only Live Twice
The best flying Bond model gift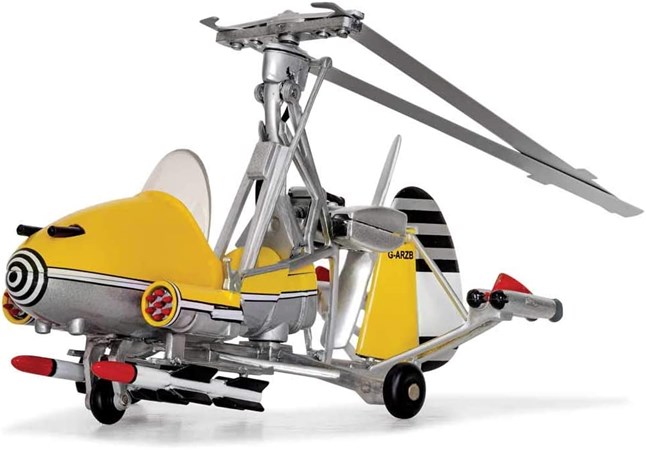 Not technically a car, but this is still one of the most iconic vehicles featured in the Bond series. This heavily armoured gyrocopter is easily dispensed with baddies in You Only Live Twice and is a really cool and unusual gift idea.
Corgi CC04313 James Bond – Aston Martin DB5 – Casino Royale
The best model for Casino Royale fans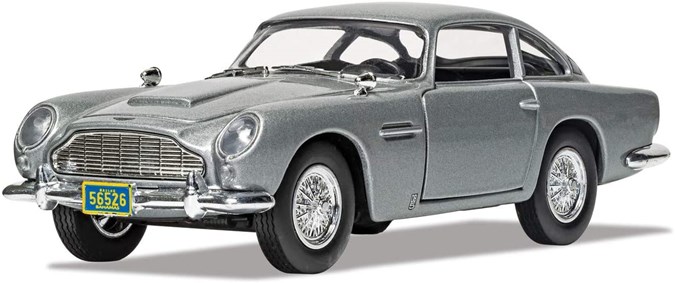 What could be a better James Bond model car than the iconic Aston Martin DB5? This is a model of the DB5 that was featured in Casino Royale complete with a licence plate from The Bahamas. While it also lacks the cool gadgets present in Goldfinger, it's the right spec and looks absolutely fantastic. It also comes in a lovely display box.
Sign up to the Parkers Newsletter to keep up to date with more of the latest reviews, news, and recommendations from the Parkers team.
Just so you know, whilst we may receive a commission or other compensation from the links on this page, we never allow this to influence product selections – read why you should trust us.