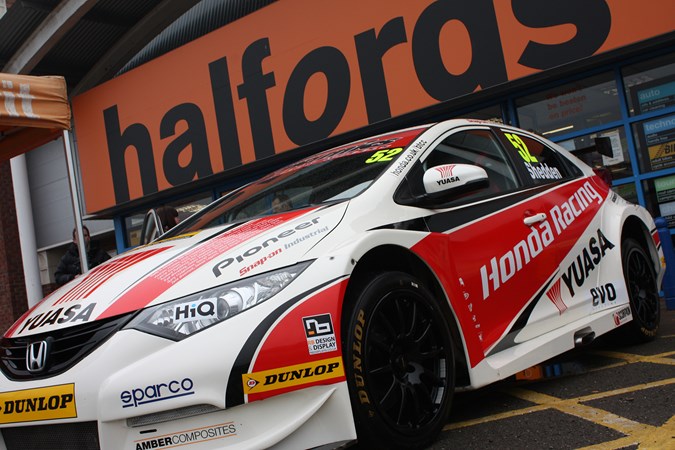 Following strict government controls on social distancing and what businesses are remaining open, it has emerged that garages and services can remain open. The national chain Halfords has announced that its service centres and stores will be open on a limited basis to help keep Britain's drivers moving.
The company will be offering a newly shaped 'Drive in, fit and repair' service for essential motoring and cycling services alongside a 'Drive in pick or collect point for products'. It will also continue to operate its Halfords Mobile Experts, Halfords Autocentres/Garages and Halfords.com services.
 
In order to maintain social distancing, the stores won't be opened. Instead, services and collection will be operated from the front of store, all within the social distancing rules. The company will also continue to maintain vehicles operated by British Transport Police, Border Control Agencies, the AA and several utilities providers including British Gas, SSE and EON.
Free health checks for NHS workers' cars
Halfords service centres that are remaining open during the Coronavirus COVID-19 pandemic will be offering all NHS frontline workers free 10-point car checks. The check includes top-ups of tyre inflation, screen wash and checks on oil levels, headlights and brake lights, to help keep vital NHS workers moving at this critical time.
A survey of more than 1,000 nurses revealed that 72% rely on their vehicles to get to and from work, while 25% said their car suffers from a number of defects. NHS frontline workers will just need to show their NHS Staff ID card to any member of staff at Halfords or Halfords Autocentres.
Keeping key workers mobile
In a statement issued today, Halfords said: 'We're also helping the key workers of Britain, the growing volunteer network and those of us making essential journeys, stay on the road with vital motoring services. We know key workers and those of you who need to make essential journeys are choosing to cycle instead of using public transport. 
Graham Stapleton, CEO Halfords Group plc, said: 'Halfords is uniquely positioned to keep the UK's cars and bikes on the road and safe to drive or ride, providing the vital support to emergency workers, fleet operations, key workers, our growing community of volunteers and the general population as they travel for essential supplies, medication, exercise and, where required, to attend vital places of work.'
Further reading
>> Coronavirus (COVID-19) help for drivers
>> What service centres are still open?
>> MoT advice during the Coronavirus (COVID-19) pandemic