Hyundai has given prospective buyers a new reason to opt for its Kona Electric SUV. While interested parties would previously have to wait more than a year for a factory order, extra stocks have been released bringing this time down to around four months.
A new production plant in the Czech Republic and increased production from Hyundai's Ulsan facility in South Korea are helping meet demand, which Hyundai said 'quickly outstripped supply'.
The Kona EV has an official range of 278 miles, and offers impressive performance from its 204hp electric motor – certainly enough to surprise people at the traffic lights. The battery will charge to 80% in a little over an hour from a 50kW charging station.
It costs from £35,100 after the government's £3,500 Plug-in Car Grant has been deducted, with standard equipment including 17-inch alloy wheels, climate control, and wireless charging. Hyundai's also recently updated the Kona Electric with its latest infotainment system, featuring BlueLink connected services – so drivers have access to live traffic and weather information, as well as parking availability in some areas.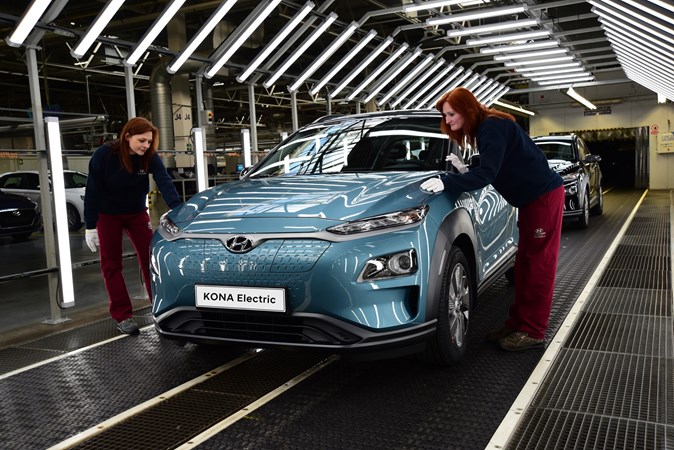 Availability of electric vehicles has been a bugbear for some manufacturers. Hyundai and Kia have been particularly affected – with their mainstream models, the Kona Electric and Ioniq as well as the Kia e-Niro, suffering waiting times of more than a year.
It's not just EVs, either – Volkswagen halted sales of its GTE plug-in hybrid models in 2018, as it caught up with a backlog of orders.
This is purely a supply versus demand issue, with UK dealers only receiving a limited number of cars each year from the manufacturers. With unprecedented demand from buyers, there simply aren't enough cars to go around. Bottlenecks in battery production – naturally a massive component of an electric car – are often to blame.
What this means for you
It's good news. The Kona Electric is one of our favourite electric cars – it's well-priced, spacious enough for a family and yet offers a realistic range of well over 200 miles. It scooped the Parkers 'Best Eco Car' award in 2019, and at the time we called it 'the best mainstream electric car currently available.'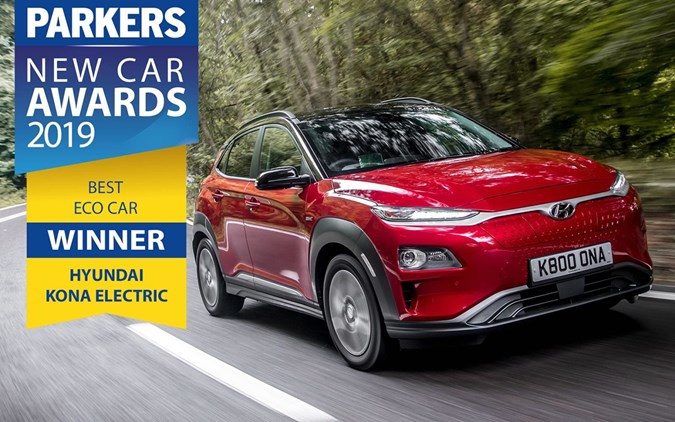 The extra availability of this award-winning model can therefore only be a good thing, and the waiting time of four months is now broadly in line with what we'd expect to see for a factory order of any car, electric or not.
Naturally, we'd encourage you to look at all the options available before placing an order for a Kona Electric. Cars such as the Tesla Model 3 (Parkers Car of the Year 2020) can be available for a similar price, and there are now EVs to suit almost every budget. It's certainly a good time to be an electric car buyer.
Further reading:
>> Parkers Electric Car of the Year 2020
>> Hyundai Kona Electric review